Healthcare Technology Assignment Paper
Healthcare Technology Assignment Paper
Healthcare technology refers to the utilization of systematic knowledge and skills in the form of medicines, devices, vaccines, procedures, and systems established to solve healthcare problems and improve the quality of care (Kruse & Beane, 2018). Healthcare technology is dynamic and ranges from simple devices such as glucose monitors to complicated and sophisticated equipment. The use of technology in healthcare is endless. It is being executed in almost all aspects of the healthcare industry from administrative processes to surgery and research in order to enhance patient satisfaction and healthcare efficiency. This piece of writing will discuss the various types of healthcare technology, barriers to improved technology, and logistical issues in the primary care setting.
Types of Technology
Several types of technologies can be effectively implemented to enhance primary healthcare. For instance, telehealth consultations. Telehealth consultations and patient follow-up involve offering consultation services via mobile phones or video conferencing. This practice was widely implemented during the COVID 19 pandemic and proved to be highly effective. Establishing a therapeutic relationship is a prerequisite. Furthermore, telehealth consultations enhance healthcare accessibility even in remote areas. Mobile apps are another technology that has enhanced primary care. Mobile apps and software can be used by both patients and healthcare providers. For instance, several mobile apps promote health by offering patient education, and dietary and exercise techniques (Mesko, 2018). Nurses can access eBooks, handouts, and guidelines that enhance medication administration, patient care, and patient safety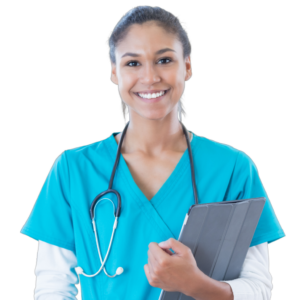 Struggling to meet your deadline ?
Healthcare Technology Assignment Paper
done on time by medical experts. Don't wait – ORDER NOW!
Electronic health records also enhance primary healthcare. These records capture patient health information in a systematic manner which can be exchanged for referrals and timely clinical decision making (Mesko, 2018). Besides, a vast majority of these records are encrypted which maintains patients' privacy and confidentiality. Finally, innovative digital technologies such as glucose monitors, pulse oximeters, portable ultrasound, and ECG and blood pressure monitors, aid in diagnosis in primary healthcare facilities (Mesko, 2018).
Challenges to Achieving Improved Technology
Barriers to achieving improved technology in primary healthcare include cost. Technological devices are expensive to acquire and maintain. Additionally, most healthcare technologies are sophisticated and hence require some level of training to acquire the expertise to effectively operate them (Pandey & Litoriya, 2020). Low literacy levels remain a challenge in primary healthcare facilities. Likewise, issues of privacy and confidentiality and other ethical considerations attached to healthcare technology remain a barrier to effective implementation. For instance, cyberattacks and access to healthcare information by unauthorized personnel. Finally, the lack of interoperability and health information data standards associated with these technologies impedes the effective transition of care threatening patient safety (Pandey & Litoriya, 2020).
Logistical Issues
Several logistical issues account for lesser technology application in primary care facilities. Lack of skills and inadequate allocation of resources top the list. Skills are required to effectively utilize complex healthcare technology while resources are valuable for the acquisition and implementation of technology. Similarly, variable quality and patient satisfaction are elemental logistical issues. Healthcare technologies are new approaches and most patients find it difficult to operate leading to dissatisfaction. On the other hand, healthcare technologies have yielded variable results on patient outcomes among various healthcare providers leading to the concept of variable quality.
Conclusion
Technology is encountered in almost all sectors of the current healthcare industry. This sophisticated and broad application results in efficiency and improved quality of care. However, barriers impeding effective implementation of healthcare technology must be dealt with to achieve optimal benefits of technology in primary care facilities. Besides, logistic issues in primary care settings must be explored and solved to improve healthcare technology utilization in these settings.
References
Kruse, C. S., & Beane, A. (2018). Health information technology continues to show positive effect on medical outcomes: Systematic review. Journal of Medical Internet Research, 20(2), e41. https://doi.org/10.2196/jmir.8793
Mesko, B. (2018). Health IT and digital health: The future of health technology is diverse. Journal of Clinical and Translational Research, 3(Suppl 3), 431–434. https://www.ncbi.nlm.nih.gov/pubmed/30873492
Pandey, P., & Litoriya, R. (2020). Implementing healthcare services on a large scale: Challenges and remedies based on blockchain technology. Health Policy and Technology, 9(1), 69–78. https://doi.org/10.1016/j.hlpt.2020.01.004
Read the article, "Increasing the Capacity of Primary Care Through Enabling Technologies" Download "Increasing the Capacity of Primary Care Through Enabling Technologies"and discuss the different types of technologies that could improve access and the care provided in the primary care setting.
Discuss the challenges to achieving improved technology and logistical issues for the primary care setting.
Users/Owner/Downloads/Increasing%20the%20Capacity%20of%20Primary%20Care%20Through%20Enabling%20Technology%20(1).pdf
Increasing the Capacity of Primary Care Through Enabling
Technology
Primary care is the foundation of effective and highquality health care. The role of primary care clinicians
has expanded to encompass coordination of care across
multiple providers and management of more patients
with complex conditions. Enabling technology has the
potential to expand the capacity for primary care clinicians to provide integrated, accessible care that channels
expertise to the patient and brings specialty consultations
into the primary care clinic. Furthermore, technology offers opportunities to engage patients in advancing their
health through improved communication and enhanced
self-management of chronic conditions. This paper describes enabling technologies in four domains (the body,
the home, the community, and the primary care clinic)
that can support the critical role primary care clinicians
play in the health care system. It also identifies challenges
to incorporating these technologies into primary care
clinics, care processes, and workflow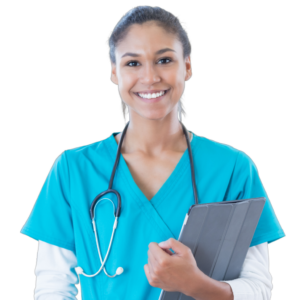 Struggling to meet your deadline ?
Healthcare Technology Assignment Paper
done on time by medical experts. Don't wait – ORDER NOW!