HQS 640 DQ 8
The project management professional (PMP) certification is an objective identification of an individual's project management skills, abilities, knowledge and even experience. The PMP certification is a recognized global standard and provides individuals who get it with professional opportunities, credibility and more income. The possession of a PMP certification is necessary as it demonstrates a high level of commitment to project management as a profession by the individual in question. Some organizations demand project managers to possess the PMP certification (Blomquist et al., 2018). In such cases, they give priority to individuals who possess the certification when hiring project managers. The approach helps businesses to be more competitive, productive and attain their set goals and objectives while remaining sustainable in their business environment. Further, it allows professionals in project management to complete projects on time and within the set scope. PMP certified project managers are critical components of advancing professionalism in project management and effective delivery of expected deliverables within the set framework.
Project managers should have the capacity to manage teams, especially inter-professional collaboration teams, in patient care delivery. The implementation of quality improvement initiatives aimed at enhancing patient safety and quality of care requires project managers who are PMP certified as they understand all aspects of such projects (Farashah et al., 2019). Quality improvement initiatives focus on improving safety like prevention and reduction of falls in elderly living facilities, medication administration errors, and effective handover by nurses require the project managers to possess these attributes for effective delivery of the anticipated outcomes.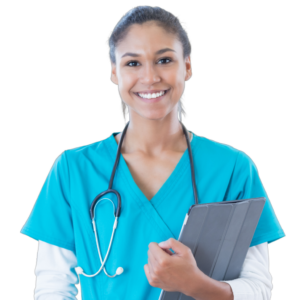 Struggling to meet your deadline ?
done on time by medical experts. Don't wait – ORDER NOW!
A project manager having PMP certification must develop projects based on strategies. One effective strategy is teamwork where a project manager should ensure that the team and its members make decisions, assign work, handle issues and attain set objectives. The team must accept diversity of opinions and perspectives as members come from a variety of backgrounds (Imran et al., 2019). The project manager must be a leader and possess effective leadership skills; especially servant leadership attributes like listening, empathy, and self-awareness. Good leadership plays a critical role in management of a team to successful implementation of projects. Good leadership empowers the team by accepting diverse ideas, inspires the team to focus on set goals, and enables its members to realize their full potential. Effective leadership motivates the team members to carry and implement the set vision.
References
Blomquist, T., Farashah, A. D., & Thomas, J. (2018). Feeling good, being good and looking
good: Motivations for, and benefits from, project management certification. International Journal of Project Management, 36(3), 498-511.
DOI: 10.1016/j.ijproman.2017.11.006
Farashah, A. D., Thomas, J., & Blomquist, T. (2019). Exploring the value of project management
certification in selection and recruiting. International Journal of Project Management, 37(1), 14-26. DOI:10.1016/j.ijproman.2018.09.005
Imran, S. M. J. I., Nawaz, M. S., Siddiqui, S. H., & Kashif, M. (2019). Does project teamwork
matter? Investigating the relationship between transformational leadership and project success. Journal of Management Sciences, 6(1), 79-95.
The role of project manager can be informal or formal and is often dependent on the size of the project. Provide an example when a project management professional (PMP) might be necessary relative to quality improvement and patient safety. Use personal experience if applicable. What strategies would you expect to see from PMP while managing one or several projects? Discuss the role leadership plays in managing a team to successful project implementation.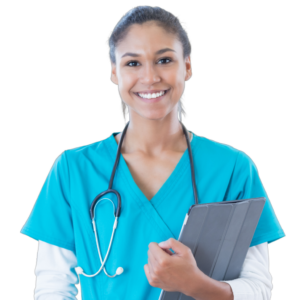 Struggling to meet your deadline ?
done on time by medical experts. Don't wait – ORDER NOW!