HQS 640 Week 6 Discussion Question
HQS 640 Week 6 DQ
The need for quality and safety improvement initiatives is critical for effective and quality care delivery. Most of the medical errors arise from faulty systems and processes and not individual providers. Therefore, hospitals and health care networks should deploy patient safety tools to enhance their processes and systems. These safety tools include Plan-Do-Study-Act (PDSA), Six Sigma, Lean, and root-cause analysis. Organizations like the Agency for Healthcare Research and Quality (AHRQ), the Joint Commission and the National Quality Forum recommend and endorse the utilization of valid and reliable patient safety and quality tools to improve care delivery. The PDSA focuses on making positive changes in health care processes to attain favorable outcomes. The model is cyclic in impacting and evaluating changes that are effectively attained by small and frequent actions and not big and slow approaches (Gupta, 2021). The model allows system wide changes in healthcare facilities. The essence of this model is to create functional and causal relationship in process changes and outcomes.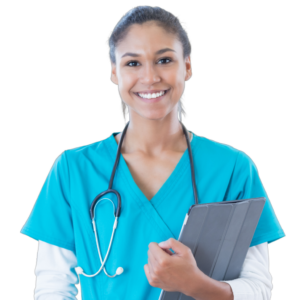 Struggling to meet your deadline ?
HQS 640 Week 6 Discussion Question
done on time by medical experts. Don't wait – ORDER NOW!
The Six Sigma is a patient safety tool that focuses on improving, designing, and monitoring processes to reduce or eliminate waste while increasing satisfaction and financial stability. A core component of Six Sigma is its five-phase process: define, measure, analyze, improve and control (DMAIC). The model allows healthcare organizations to develop measures that lead to new processes aimed at enhancing patient safety through improving processes and ensuring better outcome. It eliminates wastage and can be linked to the PDSA model (Andriamanampisoa et al., 2021). For instance, the Six Sigma model can be used to reduce medication administration errors in inpatient facility by ensuring that providers set protocols like Situation, Background, Assessment, and Recommendation (SBAR) model for seamless shift handover. The lean production aims at value maximization activities in the most appropriate sequence to attain continuous improvement of processes and attainment of quality care outcomes. Healthcare provider are deploying the model to increase the effectiveness of patient care while reducing costs in laboratories, pharmacies and even blood banks through the use of the lean production system.
The most appropriate patient safety tool to implement and evaluate the effective of my project is the PDSA model as it is systematic and allows providers and organizations to celebrate small but significant wins in quality and safety improvement efforts (Souza et al., 2021). The model is easy to implement based on its steps, especially in improving quality care interventions. PDSA also measures critical areas that require improvement for better and improved patient outcomes.
References
Andriamanampisoa, T. A., Ravalison, F. A., & Ward, A. (2021). The fields of interest of lean six
sigma through PDCA cycle and 4P excellence model. International Journal of Progressive Sciences and Technologies, 30(1), 523-536. https://doi.org/10.52155/ijpsat.v30.1.3929
Gupta, M. (2021). Making transfusion medicine a journey from good to great by using quality
indicators and bringing in continuous quality improvement. Global Journal of Transfusion Medicine, 6(2), 127. https://doi.org/10.4103/gjtm.gjtm_98_21
Souza, D. L., Korzenowski, A. L., Alvarado, M. M., Sperafico, J. H., Ackermann, A. E. F.,
Mareth, T., & Scavarda, A. J. (2021, June). A systematic review on lean applications' in emergency departments. In Healthcare (Vol. 9, No. 6, p. 763). Multidisciplinary Digital Publishing Institute.
Describe and discuss three patient safety tools (i.e., PDSA model). Provide examples of when each would be used. Which tool would be the most appropriate to implement and evaluate the effectiveness of your project?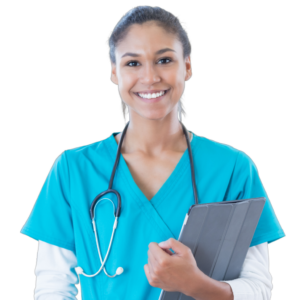 Struggling to meet your deadline ?
HQS 640 Week 6 Discussion Question
done on time by medical experts. Don't wait – ORDER NOW!