HRM 635 Week 2 Leveraging Human Capital Research Paper
Generally, organizational productivity depends on the employees' commitment, performance, and attitude. In health practice, leaders should adopt practical mechanisms to motivate and empower employees to ensure they provide optimal patient care. As a crucial organizational asset, employees should remain motivated, engaged in decision-making, and supported through mentorship, leadership, and growth opportunities. Often, leaders should assess employees' performance and ensure that barriers to a healthy workplace and high performance are effectively addressed. They should also be committed to building a culture that values employees, respects their decisions, and ensures that employees are treated as an essential asset. The purpose of this paper is to discuss performance indicators, rewards and incentives, and a plan for employees' motivation.
Tasks and Performance Indicators Contributing to Overall Employee Performance
Employees' performance depends on multiple elements that can be indicated through various identifiers. The first indicator contributing to the overall employee performance on the job is employee productivity and task completion rate. In every organization or unit, employees work to achieve some targets. For instance, nurses must provide care to a specified number of patients daily, weekly, or monthly to ascertain that they are working. Failing to meet the set targets indicates low performance. It can be a measure of distraction, low motivation, or lack of appropriate support.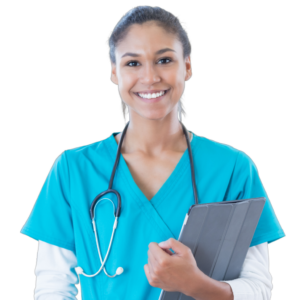 Struggling to meet your deadline ?
HRM 635 Week 2 Leveraging Human Capital Research Paper
done on time by medical experts. Don't wait – ORDER NOW!
Other indicators can individually or jointly contribute to the overall employee performance on the job. They include leadership support, employee engagement in decision-making and interprofessional collaboration. Supportive leaders are approachable and empathetic (Bourke & Titus, 2020). They show concern for employees' needs and quickly respond to current and emerging issues. Engaging employees in decision-making makes employees feel valued and appreciated. They connect more with organizational policies and decisions and readily follow them. As Buljac-Samardzic et al. (2020) posited, interprofessional collaboration promotes team mentality and improves communication. It enables employees to work together to achieve individual, group, and organizational targets.
Employees' health and well-being also contribute significantly to their overall performance. In the current workplace, the workload has increased, and work dynamics have changed since the COVID-19 pandemic outbreak. Stress levels are high, and health care employees are highly vulnerable to burnout (Yıldırım et al., 2021). High stress and burnout levels indicate poor health and well-being. Such levels precede low productivity, and leaders should develop appropriate mechanisms to surmount their devastating effects.
Identifying an Employees' Strengths and Skills
Leveraging performance implies converting individual capacity to explicit knowledge to offer more comprehensive solutions to organizational problems. It involves optimizing employees' strengths and skills to increase the organization's competitive advantage. Since employees are differently gifted, it is crucial to identify their strengths and skills as the basis for leveraging their performance. An effective method is generally observing employees' talents and unique skills. For instance, some employees lead others in exercises, solving complex problems, or general activities like environmental conservation. Scanning for broader talents can help to identify specific strengths like leadership that can be further developed through training, role delegation, or mentorship.
Performance appraisal is another effective method for identifying employees' strengths and skills. Madlabana et al. (2020) described performance appraisal as the regular review of employees' performance and their contribution to an organization. It indicates an employee's skills, annual achievements, and overall growth. Through the ranking method, an employee in a workgroup is ranked against others based on their job performance or targeted performance. The ranking can further compare an employee's performance with previous performance to determine growth or lack thereof. The identified gaps accurately indicate where improvement is required.
Strategies to Improve Employee Performance
Organizations apply many strategies to improve employee performance. The choice of the method depends on employees' specialties, genders, performance levels, and attitudes, among other factors. Training and development are among the most effective strategies for improving employee performance. In the current health practice, massive changes occur in processes, relationships, and workplace cultures and affect employee's performance significantly. For instance, technology incorporation in patient care is no longer an option as organizations continue developing strategies to reach people in remote areas. Such advancements call for training and development to fix skill gaps.
Taking care of employees' health and well-being is an appropriate strategy for improving employee performance. As Søvold et al. (2021) noted, health care professionals should be mentally and physically healthy to address patient needs satisfactorily. Optimal mental, physical, and emotional health ensures that care providers are energized, ready for work, and less vulnerable to medical errors. Employees' health and well-being can be addressed by ensuring that they are not overworked and overtime is fairly compensated. There should be policies to prevent workplace incivility and bullying too. Above all, organizational leaders should provide employees with adequate self-care opportunities to care of their physical, mental, emotional, and spiritual health.
The other important strategy is employee motivation. The motivation level denotes the employee's enthusiasm, creativity, and energy that characterize their everyday work. Rewards and incentives are highly effective motivation strategies. In health practice, rewards and incentives improve job morale and satisfaction, which enables health care professionals to work hard to achieve patient care objectives (Manzoor et al., 2020). Rewards and incentives should be performance-based and explicit. Performance should be based on quantitative output, association with the least/insignificant workplace issues, and other factors such as low levels of absenteeism. Explicitness implies being clear with what is being offered and when. Options include bonuses, paid time off, and cash rewards.
Integrating Rewards and Incentives
Rewards and incentives help to motivate employees to retain the organization's best talents. However, their integration into the organization's motivation strategies should be an organized process characterized by professionalism and clarity. As a result, there should be an organization-wide framework formulating how to reward employees and based on which criteria. All activities cannot be rewarded or incentivized equally hence the need for clear categories. It is also crucial for the organization to offer rewards within its budget to ensure that the reward program does not affect the financing of other activities.
A Vision for the Overall Culture
Organizational culture represents shared values and beliefs that guide everyday activities and people's behaviors. I aspire to develop an employee-centered culture where employees are treated as valued assets and at the center of decision-making. An employee-centered culture should be sensitive to employee needs and ensure that they are motivated to work always. Other dominant elements include employee engagement in decision-making, providing them with growth and development opportunities, and protecting them from issues that can hamper their health and well-being. Such a culture will help in employee retention hence high productivity and low turnover rates.
Conclusion
Organizations require committed employees always. Such employees understand the organization's mission and work hard to achieve the set goals and objectives. To enable employees to work productively, leaders must address employees' needs effectively and ensure they are motivated. As discussed in this paper, strategies to improve employee performance include training and development, taking care of employees' health and well-being and motivation. Rewards and incentives are effective motivation strategies, but there should be a framework to guide leaders on when and how to reward employees.
References
Bourke, J., & Titus, A. (2020). The key to inclusive leadership. Harvard Business Review. https://hbr.org/2020/03/the-key-to-inclusive-leadership
Buljac-Samardzic, M., Doekhie, K. D., & van Wijngaarden, J. D. (2020). Interventions to improve team effectiveness within health care: A systematic review of the past decade. Human Resources for Health, 18(1), 1-42. https://doi.org/10.1186/s12960-019-0411-3
Madlabana, C. Z., Mashamba-Thompson, T. P., & Petersen, I. (2020). Performance management methods and practices among nurses in primary health care settings: A systematic scoping review protocol. Systematic Reviews, 9(1), 1-9. https://doi.org/10.1186/s13643-020-01294-w
Manzoor, F., Wei, L., & Asif, M. (2021). Intrinsic rewards and employee's performance with the mediating mechanism of employee's motivation. Frontiers in Psychology, 12. https://doi.org/10.3389/fpsyg.2021.563070
Søvold, L. E., Naslund, J. A., Kousoulis, A. A., Saxena, S., Qoronfleh, M. W., Grobler, C., & Münter, L. (2021). Prioritizing the mental health and well-being of healthcare workers: An urgent global public health priority. Frontiers in Public Health, 9, 679397. https://doi.org/10.3389/fpubh.2021.679397
Yıldırım, M., Çiçek, İ., & Şanlı, M. E. (2021). Coronavirus stress and COVID-19 burnout among healthcare staffs: The mediating role of optimism and social connectedness. Current Psychology, 40(11), 5763-5771. https://doi.org/10.1007%2Fs12144-021-01781-w
Assessment Description
Throughout this course, you have analyzed your current work environment to identify the acquiring, developing, and training practices. Employees are the biggest asset and contribute to the culture and overall performance of the organization. This project requires you to determine how to leverage the human capital within your organization. Use the research you have complied throughout this course to determine how to appropriately develop and motivate your employees.
Develop a written proposal (1,000-1,250 words), discussing performance indicators, rewards and incentives, and a plan for motivating employees. Your proposal must include the following:
1. Describe tasks and performance indicators that contribute to the overall employee performance on the job.
2. How will you identify an employee's strengths and skills to leverage their performance?
3. Develop strategies to improve employee performance. How will you provide employees with rewards and incentives for performance improvement?
4. How will you integrate rewards and incentives to remain competitive in the marketplace and recruit and retain the employees?
5. Describe a vision for the overall culture you aspire to develop in your organization, relative to the employees being the biggest asset.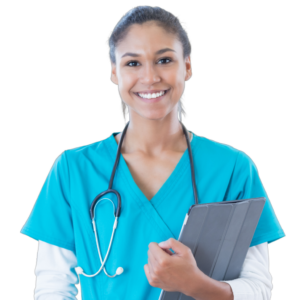 Struggling to meet your deadline ?
HRM 635 Week 2 Leveraging Human Capital Research Paper
done on time by medical experts. Don't wait – ORDER NOW!