Interdisciplinary Management of Healthcare Technology Essay
Interdisciplinary Management of Healthcare Technology Essay
A pronation bed is a hospital bed that can tilt a patient to a prone position. After putting a patient on the bed, the provider slowly and smoothly rotates the bed to face down continuously. Patients sedated and on a ventilator remain prone for 16 hours a day for several days. The pronation bed rocks backward and forward, alleviating the pressure from fluid-filled lungs (Eduardo & Chang,  2021). A patient is admitted to the intensive care unit (ICU) with refractive hypoxemia and acute hypoxemic respiratory failure related to COVID-19 infection. The patient has a high Peep and low tidal volume necessitating protective lung therapy. He is on anticoagulation therapy and dexamethasone alongside mechanical ventilation, which will run for two weeks. A pronation bed will be needed to keep the patient in a prone position to improve the Pa02/ FiO2 ratio to above 150. The purpose of this paper is to discuss the pronation bed, including its risks and benefits, the roles and responsibilities of the interdisciplinary team in caring for a patient on a pronation bed, and related patient education.
Explanation and Background
The invention of the pronation bed was based on the finding that arterial oxygen tension improves after prone position in patients with moderate acute respiratory distress syndrome (ARDS) on mechanical ventilation. Besides, the prone position has been an established technique to enhance oxygenation in ARDS respiratory failure during the COVID-19 pandemic in intubated and non-intubated patients (Ghelichkhani & Esmaeili, 2020). The prone technique is used to manage hypoxic non-intubated patients and patients with moderate to severe ARDS on mechanical ventilation in the ICU. In addition to tilting a patient to a prone position, they assist in managing intravenous lines (IVs), endotracheal tubes, and other equipment. This helps to avoid kinks, tangles, and accidental disconnection of devices connected to the patient. Pronation beds are designed to reduce the labor needed to turn a patient to a prone position and are designed purposely for acute care (Eduardo & Chang,  2021). The bed slowly moves the patient into a prone position and has padding to support multiple areas, including the face, chest, and back.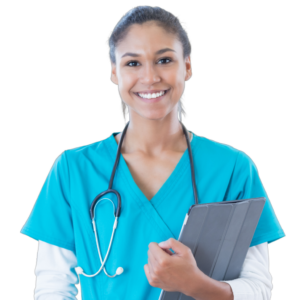 Struggling to meet your deadline ?
Interdisciplinary Management of Healthcare Technology Essay
done on time by medical experts. Don't wait – ORDER NOW!
            A pronation bed has digital meters that monitor daily and cumulative therapy time. It also has touch screen controls, which schedule multiple intervals of automated prone therapy. In addition, pronation beds are incorporated with a tube management system that allows health providers to securely fix endotracheal tubes and other invasive lines, preventing entanglement and separations (Eduardo & Chang,  2021). They also have spaces for ventilation equipment management and IV management. Nurses can still perform skin care and assess the IV lines and endotracheal tube as needed. Pronation beds also have a hand control that enables the provider to monitor in-situ lines and tubes during rotation. They have fasteners to secure the patient into the bed, ensuring a safe and smooth transition from supine to prone, with fewer providers needed to position the patient (Eduardo & Chang,  2021). Furthermore, if a patient needs CPR, the providers can swiftly rotate the pronation bed to a supine position in less than 40 seconds.
Risks and Benefits
No risks have so far been associated with pronation beds. However, prolonged prone therapy is associated with pressure injuries, increased intraocular pressure, and transient facial edema. Guérin et al. (2020) explain that complications can occur during switching to and from a prone position, including vomiting, hemodynamic instability, and brachial plexus injury. However, the benefits associated with pronation beds outweigh the risks. Pronation beds are used in patients with ARDS, reducing ventilation/perfusion heterogeneity. It also reduces the pleural pressure and improves regional ventilation in the dependent lung regions adjacent to the diaphragm (Di Fenza et al., 2020). In addition, pronation beds help to alleviate closure of the airways in dorsal lung regions, removal of secretions, and to increase the functional residual capacity with improved redistribution of blood.
Proning patients using pronation beds increases the lung volumes up to 17%, which involves more lung tissue resulting in an improved Ventilation Perfusion match, which transforms a heterogeneous lung into a more homogeneous state (Di Fenza et al., 2020). Pronation beds facilitate proper positioning and turning, minimizing pressure sores. Furthermore, it reduces the time and burden on nurses while offering an effective way to oxygenate patients.
Interdisciplinary team's Roles and Responsibilities
An interdisciplinary healthcare team management can decrease the incidence of severe complications associated with pronation in critical care units. Both intubated and non-intubated patients on pronation therapy using pronation beds are managed by an interdisciplinary team. The team comprises a physician, nurses, respiratory therapist, and support staff. The physician's role is to monitor the patient's status and develop a treatment plan for the patient. Nurses are responsible for providing skin care to prevent pressure injuries (Ceruti et al., 2021). Besides, they assess the invasive lines attached to the patient and the endotracheal tube. Nurses monitor a patient's vital signs and cardiovascular status and inform the physician in case of rapid blood pressure or oxygen saturation deterioration.
The respiratory therapist is tasked with managing the endotracheal tube, checking the endotracheal tube, and securing the endotracheal tube and head during turning. After checking all the lines, the rotation is conducted, and the patient is positioned prone (Ceruti et al., 2021). The support staff helps the nurses put the patient in a prone position by securing the patient with fasteners. The nurse's role as a member of the interdisciplinary team is to ensure the coordination of patient care. This entails ensuring that each member understands their responsibilities in patient care and implements them (Ceruti et al., 2021). The nurse also informs other team members of changes in a patient's status. Furthermore, the nurse acts as the patient's advocate and ensures quality and safety are prioritized by the team to prevent harm.
Nursing Scope of Practice
The registered nurse (RN) providing care to a patient on a pronation bed needs to be knowledgeable on patient positioning since they will regularly switch the patient from a supine to a prone position. The RN should also be well-versed in prevention measures for pressure ulcers since patients are at risk if they remain in one position for a prolonged period (Di Fenza et al., 2020). Furthermore, the RN should know how to interpret ABGs to assess a patient's respiratory status. An improvement in a patient's Pa02 determines if they can be weaned off mechanical ventilation. Besides, the RN should be well-versed with basic ICU practices like using the mechanical ventilator, positioning endotracheal tubes, and invasive lines (Di Fenza et al., 2020). Lastly, the RN should demonstrate a caring attitude when nursing a patient on a pronation bed.
Patient Education
Although patients have little input when on a pronation bed since most are intubated, their families can be taught not to tamper with the bed's settings. They can be educated to avoid tampering with the endotracheal tube or invasive line when visiting the patient to prevent entanglement and separation (Eduardo & Chang,  2021). In addition, family members should be educated on why the patient is on a pronation bed and the benefits of relieving anxiety. The information will be taught through a brief lecture, whereby the nurses will inform the family members of the do's and don'ts when handling their patient and use layman's language to explain the benefits of having the patient on the pronation bed. The teaching will be evaluated using the teach-back method. The nurse will ask the family members to explain the dos and don'ts when visiting the patient and the benefits of the pronation bed.
Conclusion
Generally, using a pronation bed is an effective way to provide patients with prone ventilation. Pronation beds have significantly impacted the care of patients with ARDS and acute lung injury admitted to acute care units. They are used to maintain in a prone position which improves oxygenation and manages IV lines) and endotracheal tubes. The interdisciplinary team caring for a patient on a pronation bed comprises a physician, nurses, respiratory therapists, and support staff. The nurse's role in the team entails care coordination, communication, and patient advocacy.
References
Ceruti, S., Glotta, A., Biggiogero, M., Bona, G., Saporito, A., Faldarini, N., Olivieri, D., Molteni, C., Petazzi, S., & Capdevila, X. (2021). Multidisciplinary team approach in critically ill COVID-19 patients reduced pronation-related complications rate: A retrospective cohort study. Annals of medicine and surgery (2012), 70, 102836. https://doi.org/10.1016/j.amsu.2021.102836
Di Fenza, R., Gay, H., Favarato, M., Fontana, I., & Fumagalli, R. (2020). Pronation technique in ARDS patients. AboutOpen, 7(1), 21-23. https://doi.org/10.33393/abtpn.2020.2159
Eduardo, E., & Chang, M. D. (2021). Automated Proning Computer Controlled Mechanical Bed, The Rotoprone® in Treatment of COVID 19 with Severe ARDS Practical Field Perspectives in the Middle of a Pandemic. MAR Pulmonology, 4(1).
Ghelichkhani, P., & Esmaeili, M. (2020). Prone Position in Management of COVID-19 Patients; a Commentary. Archives of academic emergency medicine, 8(1), e48.
Guérin, C., Albert, R. K., Beitler, J., Gattinoni, L., Jaber, S., Marini, J. J., … & Mancebo, J. (2020). Prone position in ARDS patients: why, when, how, and for whom. Intensive care medicine, 46(12), 2385-2396. https://doi.org/10.1007/s00134-020-06306-w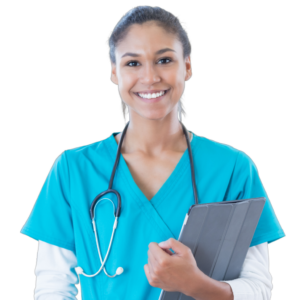 Struggling to meet your deadline ?
Interdisciplinary Management of Healthcare Technology Essay
done on time by medical experts. Don't wait – ORDER NOW!