Learning Disabilities
Learning Disabilities
Developmental delay is characterized by a child failing to attain the typical developmental milestones at the anticipated age. The attainment of intelligible language and speech is a valuable milestone for a child's development and intellect (Visser-Bochane et al., 2020). However, communication disorders can occur in children due to problems with voice, speech, hearing, language, or a combination. The purpose of this paper is to discuss communication delays, speech delays, language disorders, and techniques used by speech-language pathologists.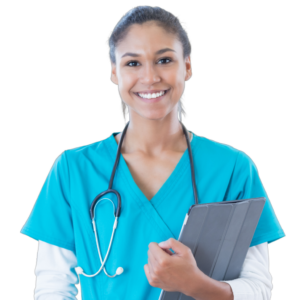 Struggling to meet your deadline ?
done on time by medical experts. Don't wait – ORDER NOW!
Communication Delay
A child's communication is regarded as delayed when the child is evidently behind children of his/her age in gaining speech or language skills. Communication delay in children is connected with increased difficulties with writing, reading, attention, and socialization (Sunderajan & Kanhere, 2019). Normal speech proceeds through cooing, babbling, words, and word combinations, while normal language advances through stages of understanding and articulating more complex concepts.
The developmental milestones for communication in children are categorized as receptive (understanding) and expressive (ability to communicate information, thoughts, feelings, and ideas). At six months, the child should turn to rattle sounds and voice (receptive) as well as laugh and vocalize (expressive) (Visser-Bochane et al., 2020). Milestones at nine months include Babbling single syllables, Saying "mama" or "dada," waving "bye-bye." At 12 months, the child follows one-step command (receptive), babbles, and emulates vocalizations and sounds (expressive). At 15 months, the child says one word and three words at 18 months. At two years, the child follows a two-step command (receptive) and combines words (expressive). At two and a half years, the child knows two actions, identifies one picture, and their speech is half understandable (Visser-Bochane et al., 2020). Besides, at three years, the child can name four pictures, name one color, and knows two adjectives. At four years, the child can define five words, name four colors, and speech is understandable.
Speech Disorders
Speech is the sound produced or the verbal production of language. Speech disorders are defined as an impairment in speech production. Speech disorders include speech sound disorders, voice disorders, and stuttering. Speech sound disorders, also referred to as articulation disorders, are characterized by deficits in producing single speech sounds or a series of speech sounds (Shriberg et al., 2019). They are attributed to insufficient planning, control, or harmonization of structures in the oral mechanism. Most children with disorders in articulation have no apparent physical cause. However, hearing disorders and structural abnormalities of the lip, tongue, or palate can impair articulation.
Voice disorders, also termed dysphonias, transpire when laryngeal structures, including the vocal cords, malfunction. For instance, there could be hypernasal voice quality attributed to a cleft palate or structural abnormality that hinders the closure of the soft palate with the pharyngeal wall (Shriberg et al., 2019). Stuttering, also termed fluency disorder, disrupts a person's ability to speak as effortlessly as desired, resulting in dysfluent speech. Developmental stuttering usually begins between 2-5 years and is more prevalent among boys. Dysfluent speech is characterized by excessive repetitions of words, sounds, phrases, and involuntary pauses.
Language Disorders
Language is a gauge of comprehension and entails the conceptual processing of the communication. Language disorders hinder a child's capacity to understand the code, produce the code, or both (Sunderajan & Kanhere, 2019). They can be expressive, receptive, or expressive-receptive language disorders. A child with expressive language disorder experiences difficulties creating their ideas and messages using language. On the other hand, a child with a receptive language disorder has difficulties comprehending messages encoded in the language (Sunderajan & Kanhere, 2019). Those with expressive-receptive disorders have difficulties comprehending and creating messages coded in language.
Language disorders have been associated with learning disabilities and increase the risk of poor literacy affecting a child's education. They affect language development since children try to communicate but experience difficulties that hinder them from getting the words needed to convey their messages (Janus et al., 2019). Education is affected since children with learning disorders tend to have grammatical errors when they merge words into phrases and sentences. They create short, incomplete sentences short of the grammatical endings and structures required to convey their ideas clearly or completely when in class (Janus et al., 2019).
How Speech-Language Pathologist Help Children with Communication Disorders
Children should be referred to a speech-language pathologist (SLP) when communication delay is diagnosed. The SLP teaches the child strategies to understand spoken language and produce proper communicative behavior. They also help the child acquire social communication skills and increase their ability to perform tasks essential for daily living (Selin et al., 2019). For instance, SLPs use Articulation therapy, which focuses on molding proper pronunciation of the sounds that form words, such as eliminating a lisp or pronouncing "l" correctly. SLPs teach the child strategies to improve speech fluency in stuttering disorder (Selin et al., 2019). They also use voice therapy, which aims at vocal cords disorders and other parts necessary to verbalize with a clear voice.
Conclusion
Communication delay is diagnosed when a child's conversational speech and language is either more incoherent than expected for age or is characterized by error patterns in speech that sound inappropriate for age. Speech disorders result in speech that is hard to understand or is abnormal. Children with language disorders have difficulties creating their ideas and messages and comprehending messages encoded in language. SLPs offer specialized strategies directed at underlying deficits.
References
Janus, M., Labonté, C., Kirkpatrick, R., Davies, S., & Duku, E. (2019). The impact of speech and language problems in kindergarten on academic learning and special education status in grade three. International journal of speech-language pathology, 21(1), 75-88. https://doi.org/10.1080/17549507.2017.1381164
Selin, C. M., Rice, M. L., Girolamo, T., & Wang, C. J. (2019). Speech-Language Pathologists' Clinical Decision Making for Children With Specific Language Impairment. Language, speech, and hearing services in schools, 50(2), 283–307. https://doi.org/10.1044/2018_LSHSS-18-0017
Shriberg, L. D., Strand, E. A., Jakielski, K. J., & Mabie, H. L. (2019). Estimates of the prevalence of speech and motor speech disorders in persons with complex neurodevelopmental disorders. Clinical linguistics & phonetics, 33(8), 707–736. https://doi.org/10.1080/02699206.2019.1595732
Sunderajan, T., & Kanhere, S. V. (2019). Speech and language delay in children: Prevalence and risk factors. Journal of family medicine and primary care, 8(5), 1642–1646. https://doi.org/10.4103/jfmpc.jfmpc_162_19
Visser-Bochane, M. I., Reijneveld, S. A., Krijnen, W. P., van der Schans, C. P., & Luinge, M. R. (2020). Identifying Milestones in Language Development for Young Children Ages 1 to 6 Years. Academic pediatrics, 20(3), 421–429. https://doi.org/10.1016/j.acap.2019.07.003
When is a child's communication considered delayed? Please include stages of development regarding communication with examples.
What are speech disorders and how are they characterized?
What are language disorders? How does they affect language development and education?
How does a speech language pathologist help children with communication disorders? Explain with specific techniques and examples.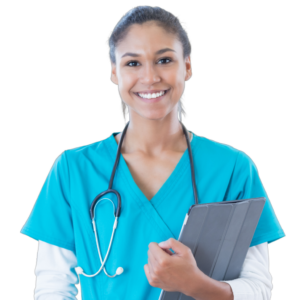 Struggling to meet your deadline ?
done on time by medical experts. Don't wait – ORDER NOW!