Managing and Organizing Qualitative Data Essay
Managing and Organizing Qualitative Data Essay
Qualitative research provides descriptive data that is expressed in terms of feelings. It is used in open-ended studies and allows one to understand the trends and meanings of natural actions (Cypress, 2018). Unfortunately, it creates a mountain of words and calls for strategies to manage and organize the data.
A strategy to handle the data is adopting a clear file naming system and developing a tracking system. A naming system helps in data identification and allows the research to combine related themes into major categories (Cypress, 2018). The information is clustered in an orderly manner making it easy to find and work with. Through categorization, the researcher is encouraged to overtly describe their observations and to segment the observed phenomena into units. Further, the research can use coding by developing tags to identify files. As Cypress (2018) indicates, assigning codes to words and phrases to research responses guides in capturing what the response is about and makes it easy to analyze and summarize the results.
The tracking system on the other hand offers a system that tracks all the collected data. It accounts for data from the fieldwork to compilation and includes all sources and context. The tracking system should be customized to the data with details of dates, sites, and individuals. The system provides a consistent flow of accounts and events and reduces conflicting feedback (Jackson & Bazeley, 2019). An example is Nvivo a program that codes, sorts, and stores all sorts of qualitative data. It has shared access where multiple researchers can access, track, and cross-reference the data.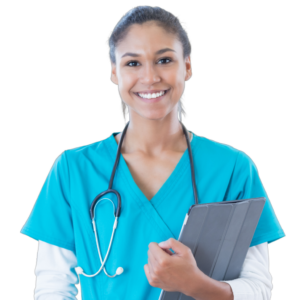 Struggling to meet your deadline ?
Managing and Organizing Qualitative Data Essay
done on time by medical experts. Don't wait – ORDER NOW!
The second strategy is coming up and documenting the transcription and translation procedures and setting up realistic timelines. Data from the tracking system has to be transcribed making it crucial to have a concrete plan on the same. The researcher has to document the format used for transcription whether verbatim or intelligent verbatim (Locke et al., 2022). They should also indicate if any translation is needed and ways to ensure information is not distorted during translation. Consistency formats in terms of spacing, layouts, and symbols should also be documented. Further, confidentiality procedures should be clear especially on the need to sign Non-Disclosure Agreements (NDAs) and on participants' protection (Locke et al., 2022). Time for transcription should be clearly marked and information on whether one is outsourcing professional transcriptional services stated. Training requirements and supervisory measures in place for quality purposes should be outlined in the procedures. The stated requirements will guide the research transcription procedures and maintain rigor in the research. Lastly, a realistic timeline is a great strategy to manage qualitative data. In qualitative research, personal experience and knowledge impact conclusions and observations. The research also may take weeks or months because it delves into personal interaction for data collection and discussions most of the time deviate from the main issue (Cypress, 2018).  The researcher should create realistic and workable timeframes to have time-saving, efficient, resourceful, and organized qualitative data that meets all the set deadlines.
Following the stipulated strategies coupled with making backup for the work done offers a seamless approach to voluminous qualitative data. It creates a seamless process of data collection, analysis, and research writing reducing confusion and providing the expected results.
References
Cypress, B. (2018). Qualitative research methods: A phenomenological focus. Dimensions of Critical Care Nursing, 37(6), 302-309. https://doi.org/10.1097/DCC.0000000000000322
Jackson, K., & Bazeley, P. (2019). Qualitative data analysis with NVivo. Sage.
Locke, K., Feldman, M., & Golden-Biddle, K. (2022). Coding practices and iterativity: Beyond templates for analyzing qualitative data. Organizational Research Methods, 25(2), 262-284. https://doi.org/10.1177%2F1094428120948600
Qualitative data have been described as voluminous and sometimes overwhelming to the researcher. Discuss two strategies that would help a researcher manage and organize the data.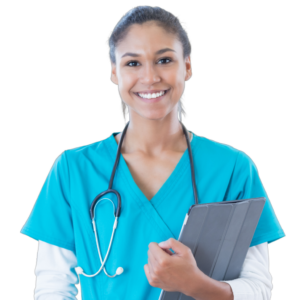 Struggling to meet your deadline ?
Managing and Organizing Qualitative Data Essay
done on time by medical experts. Don't wait – ORDER NOW!