Mental Health in the Community Essay
Mental health is the overall state of emotional and psychological well-being, which in the context of a community, enables community members to counter life stressors, identify their abilities, live well, and contribute to the general growth of the community. There are different mental health issues and conditions affecting communities. The effect of mental health also impacts physical health and health behaviors. Trauma is one of the major mental health issues in communities. Therefore, trauma-informed care is needed in all healthcare institutions. This essay identifies two Healthy People 2030 objectives related to mental and Mental health disorders and how they relate to my community, including my role as a nurse in helping the community move towards achieving the identified goals. In addition, the correlation between physical and mental health will be explored, and trauma-informed care and how a nurse can use it to assist a child impacted by trauma will be discussed.
Healthy People 2030 Objectives Related to My Community
The Healthy People 2030 initiative sets goals and objectives related to various health concerns and conditions affecting the public. The two Healthy People objectives related to mental health in my community, Arizona state are; MHMD-04- Increase the Proportion of Adults with Serious Mental Illness who get treatment, and MHMD-06- Increase the proportion of Adolescents with Depression who get treatment (Healthy People 2030, n.d.). The two objectives were chosen concerning my community since they entail two issues that are greatly affecting Arizona, the accessibility of mental illness treatment and depression among the youths and adolescents.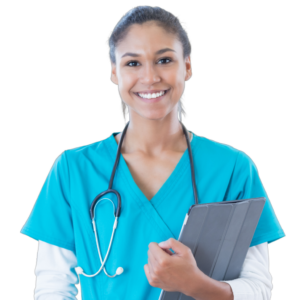 Struggling to meet your deadline ?
Mental Health in the Community Essay
done on time by medical experts. Don't wait – ORDER NOW!
According to the Center for the Future of Arizona (CFA) (2023), mental health concerns are on the rise in the state, and there are many people with mental health illnesses who do not seek treatment, or rather do not access the treatment they need to manage their condition. Additionally, depression is a major issue among youths and adolescents, leading to an increase in suicide, and attempted suicide rates. As a nurse, it is vital to identify the major health concerns affecting the community and seek ways to address them, thus the reason for giving priority to the two objectives.
There are different things that I can do as a nurse to help my state move toward achieving these objectives. First, I would advocate for mental health illnesses treatment anti-stigma. Mental illness-related stigma is one of the major causes of failure to seek medical treatment for individuals with serious mental illnesses and adolescents with depression. According to Brower (2021), mental illness stigma may come from the family, community members, and healthcare providers. Mental illness stigma, especially in the healthcare system, impedes individuals' likelihood to avoid seeking treatment help. Therefore, through advocacy, I can reduce stigma in my community, thus increasing help-seeking behavior for adults with serious mental illnesses and adolescents with depression.
Secondly, I can engage in health promotion initiatives to create awareness of mental illnesses, including depression, and the available treatment help for the people affected. Research shows that many adults with serious mental health illnesses fail to seek treatment due to inadequate awareness (Camm-Crosbie et al., 2019). Therefore, awareness creation would reduce stigma and encourage people in the community to seek mental illness treatment.
Physical Health and Mental Health Correlation
Physical and mental health considerably impact each other and are closely related. Alonzi et al. (2020) note that a person's physical state significantly affects mental well-being and vice versa. The interplay between physical and mental health is mainly due to the presentation of mental illnesses in the physical, that is, somatic symptoms, and the impact of suffering physically on the mental state and well-being. Physical health and health-related behaviors and factors affect physical and mental health. For instance, a healthy diet, regular exercise, and adequate sleep, which are physical health factors, also lead to a positive mood and affect and improve overall mental health and well-being. On the other hand, mood, anxiety, and stress disorders, which affect mental health, may consequently affect physical health since the affected individual may be unable to take care of their physical health. Therefore, physical and mental health are interconnected; when one is negatively affected, it may affect the other.
Due to the correlation between physical and mental health, physical ailments may lead to a breakdown in an individual's mental health. Diabetes mellitus is a physical condition that negatively affects the patient's mental health. Diabetes is a chronic condition, whereby its treatment and management require many lifestyle modifications. These modifications and adapting to the new lifestyle often cause mental health issues such as stress, depression, and anxiety. According to Shaphira et al. (2021), there is a high prevalence of depression among diabetic patients due to the negative effects of diabetes treatment and management on the patient's mental health and well-being. More so, diabetes leads to diabetes-related distress, which may develop into major depressive disorder, a serious mental illness. Diabetes may also lead to low self-esteem, poor body image, and social isolation/disconnection, negatively affecting the patient's mental well-being.
Trauma-Informed Care
Trauma-informed care is an approach to healthcare service delivery that focuses on services that recognize that individual patients may have encountered trauma in their lives, thus ensuring the services offered have a favorable environment to enhance the individual's healing, empowerment, and safety (Racine et al., 2020). In trauma-informed care, the healthcare providers realize that trauma is widespread, and may have adverse effects on treatment and reaction to treatment, thus are alert to identify and recognize any trauma signs and symptoms in individuals, families, and staff in the institution. In addition, due to the detrimental effects that trauma may have on behavioral and mental well-being, care providers under trauma-informed care ensure they create an empathetic environment that supports the patients by making them feel safe and understood as they deal with the preexisting life experiences (Racine et al., 2020).
Nurses are expected to apply the principles of trauma-informed care, especially when dealing with pediatric patients (Racine et al., 2020). I can use trauma-informed care to assist a child who has been impacted by trauma in several ways. I would create a welcoming and safe environment for the child by making them feel comfortable and by creating a sense of safety from the beginning of the interaction. In addition, I would use child-friendly and age-appropriate language to explain the child's treatment and condition to them. More so, I would ensure that my language is trauma-sensitive, thus building trust and rapport between the child and me. I would also work with the child's caregiver to provide the child with appropriate coping strategies to help them manage anxiety and pain related to past experiences. These strategies would help me assist the child in overcoming the trauma and prevent its negative impact on their physical and mental well-being.
Conclusion
Mental health and wellness are essential in the community. It affects how the community members deal with life issues and overcome stressors. The mental health issues affecting my community include depression among adolescents and inaccessibility of mental illness help among adults with serious mental illnesses. The Healthy People 2030 objectives identified above would help my community address these issues. Physical and mental health impact each other. Healthcare institutions should provide trauma-informed care to avoid the impact of trauma on physical health.
References
Alonzi, S., La Torre, A., & Silverstein, M. W. (2020). The psychological impact of preexisting mental and physical health conditions during the COVID-19 pandemic. Psychological Trauma: Theory, Research, Practice and Policy, 12(S1), S236–S238. https://doi.org/10.1037/tra0000840
Brower K. J. (2021). Professional Stigma of Mental Health Issues: Physicians Are Both the Cause and Solution. Academic Medicine: Journal of the Association of American Medical Colleges, 96(5), 635–640. https://doi.org/10.1097/ACM.0000000000003998
Camm-Crosbie, L., Bradley, L., Shaw, R., Baron-Cohen, S., & Cassidy, S. (2019). 'People like me don't get support': Autistic adults' experiences of support and treatment for mental health difficulties, self-injury, and suicidality. Autism: the International Journal of Research and Practice, 23(6), 1431–1441. https://doi.org/10.1177/1362361318816053
Center for the Future of Arizona. (2023). Arizona's Mental Health Crisis Remains a Challenge. Retrieved from https://www.arizonafuture.org/
Healthy People 2030. (n.d.). Mental Health and Mental Illnesses: Goals and Objectives. Retrieved from https://health.gov/healthypeople/MentalHealthandMentaldisordersAhealthy_people_objective
Racine, N., Killam, T., & Madigan, S. (2020). Trauma-informed care as a universal precaution: beyond the adverse childhood experiences questionnaire. JAMA pediatrics, 174(1), 5-6. https://doi.org/10.1001/jamapediatrics.2019.3866
Shapira, A., Harrington, K. R., Goethals, E. R., Volkening, L. K., & Laffel, L. M. (2021). Health‐related quality of life in youth with type 1 diabetes: Associations with multiple comorbidities and mental health conditions. Diabetic Medicine, 38(10), e14617. https://doi.org/10.1111/dme.14617
Mental Health in the Community
Write a 1000-1500 word essay addressing each of the following points/questions. Be sure to completely answer all the questions for each bullet point. There should be three main sections, one for each bullet below. Separate each section in your paper with a clear heading that allows your professor to know which bullet you are addressing in that section of your paper. Support your ideas with at least three (3) sources using citations in your essay. Make sure to cite using the APA writing style for the essay. The cover page and reference page in correct APA do not count towards the minimum word amount. Review the rubric criteria for this assignment.
Part 1:
1. Go to the Healthy People 2030  website[1]
2. Search for the option in "M" for Mental Health and Mental Disorders and click into this option
3. After reading the Overview section for Mental Health and Mental Disorders, click into the Objectives for this section.
4. From the Objective section, pick TWO objectives/goals from the list that you feel affect YOUR community (either your county, city, or state)
5. In your paper, note the number of the TWO objectives chosen as well as the names and explain why these TWO were chosen related to YOUR community.
6. As a nurse in your community, what can YOU do to help the community move towards these two objectives/goals? (this is about what YOU personally can do, ok to use first person)
Part 2:
1. Explain how physical health and mental health are correlated. What impact does each have on the other?
2. Give at least one detailed example of how either a specific physical ailment leads to a breakdown in mental health or how a specific mental health disorder can lead to physical issues. Be specific and detailed.
Part 3:
1. Explain Trauma Informed Care in detail.
2. As a nurse, how can YOU use Trauma Informed Care to assist a child who has been impacted by trauma? (this is about what YOU personally can do, ok to use first person)
M4 Assignment UMBO – 1, 2
M4 Assignment PLG – 5, 6
M4 Assignment CLO – 2, 3, 5
Assignment Dropbox
Instructions & SpecificationsSubmissionsRubric
Start by reading and following these instructions:
Study the required chapter(s) of the textbook and any additional recommended resources. Some answers may require you to do additional research on the Internet or in other reference sources. Choose your sources carefully.
Consider the discussion and the any insights you gained from it.
Review the assignment rubric and the specifications below to ensure that your response aligns with all assignment expectations.
Create your assignment submission and be sure to cite your sources, use APA style as required, and check your spelling.
The following specifications are required for this assignment:
Length: 1000-1500 words; answers must thoroughly address the questions in a clear, concise manner.
Structure: Include a title page and reference page in APA format. These do not count towards the minimum word count for this assignment. Your essay must include an introduction and a conclusion.
References: Use appropriate APA style in-text citations and references for all resources utilized to answer the questions. A minimum of three (3) outside scholarly sources to support your claims.
Format:  Save your assignment as a Microsoft Word document (.doc or .docx)
Filename:  Name your saved file according to your first initial, last name, and the assignment number (for example, "RHall Assignment 1.docx")
After completing the assignment above, select the link below to access the next module overview.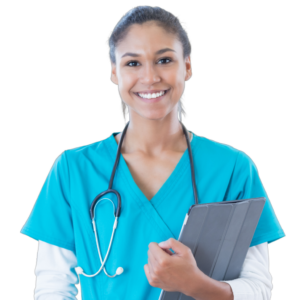 Struggling to meet your deadline ?
Mental Health in the Community Essay
done on time by medical experts. Don't wait – ORDER NOW!