Model of Leadership and Personal Worldview Paper
Model of Leadership and Personal Worldview Paper
Leadership is the ability of an individual to influence or guide others. Leadership styles in nursing can vary based on an individual's level of education, personality, and work environment. A nurse leader should possess various skills, including; effective management, decision-making, controlling emotions, and building and maintaining relationships. Nurse leadership is effective in all healthcare settings, and nursing leaders have been adopting different styles intending to improve the efficiency of healthcare. The various leadership and management styles affect a nurse's performance and job satisfaction. Nurse leaders must implement various management styles throughout their careers to work with the teams and improve patient outcomes (Durmuş & Kırca, 2019). The nurse leaders in a healthcare facility should be able to run an organization and manage the resources effectively. This paper elaborates on my leadership model and personal worldview of leadership.
Personal Model of Leadership
I consider myself a transformational leader because I perform beyond my minimum expectations, take the owner of my roles, and inspire other nurses to set approaches that enable them to achieve the organization's goals. Transformational leaders always motivate others to do their best and believe in themselves. A nurse leader who adopts the transformational leadership style can communicate effectively with a sense of passion and commitment and articulate a clear vision (Faubion, 2022). They also take their time to learn about the other team members, including their motivations, strengths, and weaknesses and ensure they mentor them effectively. Transformational leaders value the ideas of their team members, and they welcome new ideas from the team members, enhancing creativity and enabling them to achieve the goals set for the organization (Durmuş & Kırca, 2019). Nurse leaders with this type of leadership also set an excellent example for others to follow. Therefore, they are known to increase the quality of operation in their work organization. Any individual who wants to be a transformational leader should be able to create a vision, motivate team members to deliver the vision, and build solid and trust-based relationships. Transformational leadership can therefore enable me as a leader to increase productivity, improve patient outcomes and increase the job satisfaction of the staff.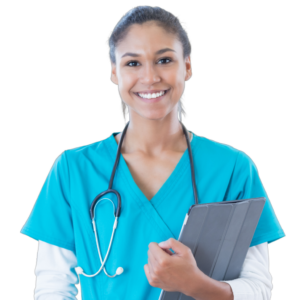 Struggling to meet your deadline ?
Model of Leadership and Personal Worldview Paper
done on time by medical experts. Don't wait – ORDER NOW!
Comparing Transformational and Servant Leadership
Various nurse leaders can adopt transformation and servant leadership in healthcare organizations. Both leadership styles focus on developing and inspiring the team members through motivating and engaging them in daily objectives and goals. Servant and transformational leaders always emphasize communication, inclusive decision-making, critical thinking, and emotional intelligence. There are differences between the two leadership styles. Firstly, transformational leadership focuses on inspiring individuals in an organization and achieving a common goal. In contrast, servant leadership aims at developing and supporting individuals within an organization. The servant-leader sets in place time to care for every member of the team. Secondly, transformational leadership aims at the transformation and improvement goals of the organizations, teams, and companies in general, while servant leadership aims at serving customers, followers, and organizations (Ragaisis, 2018). As a result, transformational leaders facilitate growth among their employees and support positive transformations. Servant leaders believe in their interests, and the employees trust them and are dependent on them. Thirdly, transformational leaders inspire and guide their employees toward achieving the organization's goals, while servant leaders depend entirely on their leaders and are treated like customers (Cornell, 2020). Lastly, transformational leaders motivate their employees with the charisma to attain a common goal, while servant leaders motivate their employees by providing resources and autonomy. Transformational leaders desire to lead and inspire their followers in carrying out their tasks (Goh et al., 2018). Servant leaders strive to serve their employees and leave a positive legacy.
Transformational Leadership in Fostering Interdisciplinary Collaboration
To effectively lead diverse teams and foster interdisciplinary collaboration, my model as a transformational leader has enabled me to employ various strategies that will allow me to implement my leadership project. Building respect and trust among the team members has helped me to work effectively with them toward achieving the organization's common goal. As a leader, I have always encouraged creativity and learning. The employees must create opportunities for development and growth in the organization by facing new challenges and setting effective solutions to the problems. I also ensure that my employees are engaged, motivated and efficient, enabling them to have high morale and lower boredom and job dissatisfaction. Another project implementation strategy is creating an atmosphere that fosters increased job satisfaction by ensuring that the environment is safe for all the teams. Through this, the employees can be happy and motivated, leading to higher retention rates and achievement of goals effectively.
Personal Worldview
My worldviews include the principles that enable me to make decisions and how I perceive reality, including moral and ethical beliefs. Through this, I can respond to opportunities and challenges. I believe all individuals are the same regardless of their culture, religion, and spiritual matters; therefore, leaders should treat them equally. All these diversity factors should be considered a strength in our communities, and therefore we should embrace them. All leaders must always be open-minded, listen attentively, and focus on the needs of all the individuals in the community or organization. They should treat them equally without considering their race, religion, or gender because no one deserves to be mistreated, and each individual should be able to pursue their dreams and opportunities. A leader should always ensure equal access to housing, education, food, healthcare, and other essential things in life among all the individuals. Leaders should avoid making their own decisions for other people and instead listen to them and serve them efficiently without ant discrimination. Leaders should also not use their position for personal gain by taking advantage of others, but they should use their power to help the people equally and develop developments that will benefit all the individuals in the community. It is always vital for a leader to put others first and help them grow, which will benefit the organization. If a leader can treat all individuals with respect and dignity, I believe that they will also be respected fully.
My professional leadership behaviors inspire others in my organization and community because I always focus on the needs and set strategies that will enable me to meet the needs effectively. I am also passionate, emotionally intelligent, and attentive because I know I can always bring the best in others by motivating them and giving them purpose and fulfillment. I can be able to do this by listening attentively to every team member and understanding the needs of their needs. As a result, each team member has no issue since all their needs are met to carry out their tasks effectively. The leadership behaviors also enable me to build trust with my team members, collaborate, and work together towards our goals. My ability to communicate effectively and work towards achieving a given mission creates an inspirational culture in our organization, making most team members always work with passion and purpose.
Conclusion
In summary, leadership is crucial in nursing and vital for managing various healthcare organizations. A nursing leader should always aim to influence others to work towards the attainment of the goals and objectives of the organization. I am a transformational leader and always focus on promoting teamwork and high-level performance. Transformational leadership aims at inspiring followers to do their best to achieve a common goal, while servant leadership focuses on developing and supporting individuals in an organization. As a transformational leader, I focus on setting strategies that enhance collaboration among the team members. All the leaders need to serve people respectfully without basing on their culture, religion, and spiritual aspects.
References
Cornell, A. (2020, April 13). 5 leadership styles in nursing. Relias. https://www.relias.com/blog/5-leadership-styles-in-nursing
Durmuş, S. Ç., & Kırca, K. (2019). Leadership Styles in Nursing. In Nursing-New Perspectives. IntechOpen. https://books.google.com/books?hl=en&lr=&id=KJYtEAAAQBAJ&oi=fnd&pg=PA3&dq=leadership+styles+in+nursing+2019&ots=pxFFT7QJ0S&sig=-Do2XDJiYroHNSAJT0ZPr5C5v4Y
Faubion, D. (2022). How to Apply Transformational Leadership in Nursing? (With Examples). Www.nursingprocess.org. https://www.nursingprocess.org/transformational-leadership-nursing.html#:~:text=Transformational%20leadership%20in%20nursing%20is
Goh, A. M. J., Ang, S. Y., & Della, P. R. (2018). Leadership style of nurse managers as perceived by registered nurses: A cross-sectional survey. Proceedings of Singapore Healthcare, 27(3), 205–210. https://doi.org/10.1177/2010105817751742
Ragaisis, J. (2018). The Influence of Servant Leadership and Transformational Leadership on Faculty Job Satisfaction and Performance in Higher Education – ProQuest. Www.proquest.com. https://search.proquest.com/openview/54a4998265c8d0d8ee0ba385058de49e/1?pq-origsite=gscholar&cbl=18750
Personal Worldview Paper
As a nurse leader, it is important to understand a variety of leadership models and styles. This will help you adapt to different settings and apply strategies to support and inspire others. It may also be necessary to apply models in different professional settings to satisfy certification requirements. Write a 1,250-1,500 word paper about your personal model of leadership, including the following:
Model of Leadership: Part A
– Describe your personal model of leadership.
To writer: (I consider myself a transformational leader)
– Compare your personal leadership model to servant leadership, transformational leadership, and at least one other model of leadership.
To writer: compare transformational leader and servant leadership)
– How does your personal model of leadership prepare you to employ strategies for effectively leading diverse teams and fostering interdisciplinary collaboration as you implement your leadership project?
Personal Worldview: Part B
– Describe your personal worldview. Include the religious, spiritual, and cultural elements that you think most influence your personal philosophy of practice and attitude towards leadership.
– Describe how your professional leadership behaviors inspire others.
Use a minimum of three peer-reviewed resources (published within the last 5 years) as evidence to support your views.
Prepare this assignment according to the APA guidelines
You are required to submit this assignment to LopesWrite.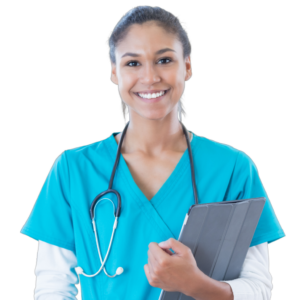 Struggling to meet your deadline ?
Model of Leadership and Personal Worldview Paper
done on time by medical experts. Don't wait – ORDER NOW!