Needs Assessment and Job Description Paper
Needs Assessment and Job Description Paper
Organizations have different needs that vary with their type, people, workplace demands, and other factors. One of the consistent needs is employee training since job demands change, necessitating skill development. A needs assessment is a crucial tool for determining whether employee training is needed (Niles, 2019). The purpose of this paper is to provide the needs assessment results and job analysis for a position in the organization.
Needs Assessment Matrix
Department
Required Functions
Department or Employee Needs
Jobs or Tasks
Current Trainings
Education department
A service-line approach to teaching
Medical-surgical educator
Content teaching in critical care, emergency care, and perioperative services, etc.

Struggling to meet your deadline ?

Needs Assessment and Job Description Paper

done on time by medical experts. Don't wait – ORDER NOW!

Foundational duties: teaching basic life support (BLS) advanced cardiac life support, etc.

Communication essentials, emergency, critical care, etc.
Rehabilitation department
Blending physical medicine and rehabilitation
Advanced/specialized training on physical medicine and rehabilitation
Speech therapy, occupational therapy, physiotherapy
Vocational training
Human resource department
Employee development centered on motivation and retention
Resilience and self-care opportunities
Employees' needs assessment, organizing appropriate training, and developing opportunities for development
Resilience training, motivation, adaptability, and communication.

Pharmacy department
A tech-based approach to medication administration

Technology adoption in drug administration and professional communication
Guiding employees on technology adoption, risk avoidance, efficient delivery, etc.
Medication confirmation, barcode use, etc.
Nutritional/dietary department
Need-based nutrition planning
Dietary/nutrition   specialist responsible for food service.

Health teaching specialist

Health teaching on proper diet upon discharge

Food service management

Healthy eating, healthy living
Job Description
Like other organizations, health care facilities require adequate and qualified staff in every position. Adequate staffing is critical to quality patient care since it ensures that patients get ready and expert support when needed (Haegdorens et al., 2019). The staff should also be motivated, aware of patient needs, and embrace change. Adequate staffing also prevents burnout and loss of morale (De Oliveira et al., 2019; Hancock et al., 2020). As illustrated in the needs assessment matrix, the organization has various departmental needs that would be better addressed by hiring the appropriate personnel. The personnel will be pivotal in providing expert opinions on different aspects of care, helping in employee development, and introducing new approaches to decision-making and organizational growth.
The need for a medical-surgical educator seems more urgent than other job positions. To achieve the much-needed change in the hospital, there needs a service-line approach to teaching where an expert will specialize in a specific service line. This implies that the educator will be dealing with a specific education line such as critical care, emergency care, maternal-child care, or perioperative care, among other areas. As a result, the education role in the education department will not be a general responsibility to conduct education programs but to focus on a specific area to achieve the best results.
The medical-surgical educator will also have foundational duties such as teaching basic life support (BLS), pediatric advanced life support (PALS), and advanced cardiac life support (ACLS). Other roles include developing and updating educational programs to address current and emerging departmental needs. Excellence in this role is expected to make the education department more productive in terms of empowering health care professionals and creating an informed patient population. Challenges hampering patient care are expected to reduce significantly.
Conclusion
A needs assessment evaluates departmental needs to determine whether employees need some training. Such training could be organization-wide or focus on employees' inadequacy. The needs assessment shows various areas where training is needed. However, the position of a medical-surgical educator should be the priority area
References
De Oliveira, S. M., de Alcantara Sousa, L. V., Gadelha, M. D. S. V., & do Nascimento, V. B. (2019). Prevention actions of burnout syndrome in nurses: An integrating literature review. Clinical Practice and Epidemiology in Mental Health: CP & EMH, 15, 64. https://doi.org/10.2174%2F1745017901915010064
Haegdorens, F., Van Bogaert, P., De Meester, K., & Monsieurs, K. G. (2019). The impact of nurse staffing levels and nurse's education on patient mortality in medical and surgical wards: An observational multicentre study. BMC Health Services Research, 19(1), 1-9. https://doi.org/10.1186/s12913-019-4688-7
Hancock, J., Witter, T., Comber, S., Daley, P., Thompson, K., Candow, S., … & Kits, O. (2020). Understanding burnout and moral distress to build resilience: A qualitative study of an interprofessional intensive care unit team. Canadian Journal of Anesthesia/Journal canadien d'anesthésie, 67(11), 1541-1548. https://doi.org/10.1007/s12630-020-01789-z
Niles, N. J. (2019). Basic concepts of health care human resource management. Jones & Bartlett Publishers.
Assessment Description
During this course, you will develop materials that support the human resource process from acquiring, developing, and leveraging on employee strengths. This project is broken into four separate assignments due in Topics 2, 3, 5, and 7.
In this assignment, conduct a needs assessment and develop a job description for your current organization or a preapproved organization that you have access to interact with. If you are not currently in an organization, inform your instructor of the organization you will use to complete this project. They must approve your selection prior to beginning your assignment and you must have the ability to observe employees and functions within that organization.
Needs Assessment
Observe and assess the state of your current organization or another pre-selected organization. A needs assessment is necessary to identify areas for potential growth, both at the employee and organizational level. If you are not in a position to look holistically at your organization, you can focus on a department or team within the organization. Use the "Needs Assessment Matrix" to complete your needs assessment. You are required to analyze required functions, department or employment needs, jobs or tasks, and current trainings in order to complete your matrix and prepare for the next part of this assignment.
Job Description
Once your needs assessment is complete, you are required to select an existing position in your organization and develop a one-page detailed job description for that position that is informed by the findings of the needs assessment. It is recommended that you take the time to conduct a job analysis and observe current employees in the selected positions to accurately depict the knowledge, skills, abilities, and other characteristics that must be incorporated into the job description. If you are unable to observe, do your best to accurately depict the specific functions of the job. Incorporate any new job roles you feel should be added to the position based on your findings. Make sure the job description is based on the needs and available resources of the organization, and that it adheres to all applicable labor laws.
To the Writer:
Please do your best to use an Education Department within a 600-bed hospital for the needs assessment portion of this assignment. The need can be the requirement for a service-line approach to teaching; each educator being a content expert in a specific service line. Examples are: critical care, maternal child, emergency care, peri-operative services, etc. Please focus the needs assessment around the need for a medical-surgical educator who will also have foundational duties such as teaching basic life support (BLS), advanced cardiac life support (ACLS), and pediatric advanced life support (PALS). Thank you!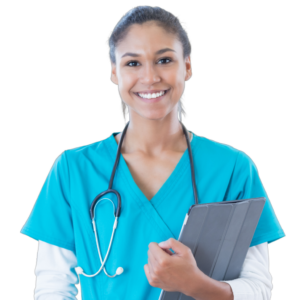 Struggling to meet your deadline ?
Needs Assessment and Job Description Paper
done on time by medical experts. Don't wait – ORDER NOW!