Needs Assessment Matrix Essay
Definition: A needs assessment is the process organizations use to determine if training is necessary for its employees.
Note: This template serves as a guide to complete the needs assessment of your current or selected organization. You are allowed to manipulate the categories to obtain the information you require in order to complete the assignment.
Department
Required Functions
Department or Employee Needs
Jobs or Tasks
Current Trainings
Pediatrician Nurse
·         Perform regular and wellness checkups on pediatric patients.

Struggling to meet your deadline ?

Needs Assessment Matrix Essay

done on time by medical experts. Don't wait – ORDER NOW!

·         Conducting Physical examinations

·         Prescribe medications

·         The applicant needs to exhibit utmost experience in dealing with children.

·         The employee also needs to show positive concern to the current issues affect pediatric patients at the clinic.

·         Better interpersonal and communication ability.

·         Effective time management skills

·         Better problem-solving ability.

All pediatricians are currently going on effective training aimed at meeting the needs of the children in the community.
Unit secretary in the L&D
·         To manage bit EMR and physical records in the L&D unit

·         Welcome guests and handle clerical tasks for the doctors

·         Answer phone calls and emails while talking notes for professionals

·         The applicant needs to operate a computer system

·         To design a communication channel that fits the professionals

·         Ability to communicate effectively

·         Established written and oral communication.

·         Mastery skills in computer technology.

·         Experience in healthcare technology.

Trainings are on the upgrade of technology at the hospital.
Patient Schedular
·         Scheduling procedures to be done on patients.

·         Scheduling patients for appointments and consultations

·         Answering phone calls and greeting patients

·         Filling paper work

·         Ability to show empathy and understand emotions of the patients.

·         Have basic medical knowledge such as anatomy and medical terminology.

·         Ability to show compassion

·         Ability to integrate cultural care in dealing with patients.

·         Ready to reduce patient backlog

Training nurses on the developed modern ways of meeting care needs at the clinic.
In this assignment, conduct a needs assessment and develop a job description for your current organization or a preapproved organization that you have access to interact with. If you are not currently in an organization, inform your instructor of the organization you will use to complete this project. They must approve your selection prior to beginning your assignment and you must have the ability to observe employees and functions within that organization.
Needs Assessment
Observe and assess the state of your current organization or another pre-selected organization. A needs assessment is necessary to identify areas for potential growth, both at the employee and organizational level. If you are not in a position to look holistically at your organization, you can focus on a department or team within the organization. Use the "Needs Assessment Matrix" to complete your needs assessment. You are required to analyze required functions, department or employment needs, jobs or tasks, and current trainings in order to complete your matrix and prepare for the next part of this assignment.
Job Description
Once your needs assessment is complete, you are required to select an existing position in your organization and develop a one-page detailed job description for that position that is informed by the findings of the needs assessment. It is recommended that you take the time to conduct a job analysis and observe current employees in the selected positions to accurately depict the knowledge, skills, abilities, and other characteristics that must be incorporated into the job description. If you are unable to observe, do your best to accurately depict the specific functions of the job. Incorporate any new job roles you feel should be added to the position based on your findings. Make sure the job description is based on the needs and available resources of the organization, and that it adheres to all applicable labor laws.
Submit the "Needs Assessment Matrix" and the one-page job description as two deliverables.
I work for Bethesda Health East which is part of Baptist Health of South Florida in Women and Children Services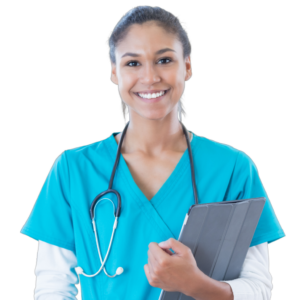 Struggling to meet your deadline ?
Needs Assessment Matrix Essay
done on time by medical experts. Don't wait – ORDER NOW!