NR 503 CUCN Public Health Global and Environmental Health Paper
NR 503 CUCN Public Health Global and Environmental Health Paper
Global and Environmental Health: Water Pollution
Kasha Patel wrote an article in The Washington Post on 17th May 2022 about how pollution is causing high mortality rates globally. According to the article, 1 in 6 deaths that occurred globally in 2015 was attributed to unsafe water, poor air quality, and toxic chemical pollution. Pollution accounts for approximately 9 million deaths annually, causing more deaths than terrorism, war, road traffic accidents, malaria, drugs, and alcohol. Out of these mortalities, water pollution accounted for 1.4 million deaths, with unclean water and untreated sewage causing more than a million deaths (Patel, 2022). However, the author notes that more than half of the countries globally experienced more mortalities from outdoor air pollution and toxic chemicals in 2019 than indoor air pollution and water contamination.
Water pollution is a pressing global environmental issue with more than 2 billion people living in water-stressed nations and using drinking water sources contaminated with feces. Globally, it is approximated that at least one billion individuals have no access to clean water, and 2.5 billion people lack sufficient sanitation facilities (Filippelli et al., 2020). These insufficient sanitation facilities have resulted in the occurrence of about 4 billion water-borne diseases. Every year, approximately 297,500 children die from water pollution-related diseases like diarrheal diseases. Water pollution is also associated with economic losses contributed by environmental and healthcare costs with approximately $7.3 million being spent on managing water-borne diseases globally (Filippelli et al., 2020).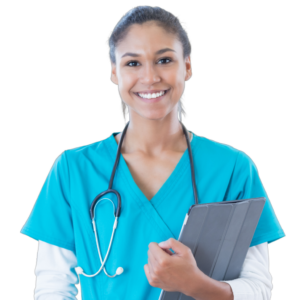 Struggling to meet your deadline ?
NR 503 CUCN Public Health Global and Environmental Health Paper
done on time by medical experts. Don't wait – ORDER NOW!
The concept of determinants of health relates to water pollution because the social determinant of health influence an individual's risk of water-borne diseases. The common sources of water pollution include agricultural activities, sewage and water waste, oil leaks, and radioactive substances (Filippelli et al., 2020). SDOH determines if a person lives and consumes water contaminated by these sources. For instance, low-income families and communities are disproportionately at risk since their households are often closest to the most water-polluting industries.

References
Filippelli, G., Anenberg, S., Taylor, M., van Geen, A., & Khreis, H. (2020). New Approaches to Identifying and Reducing the Global Burden of Disease From Pollution. GeoHealth, 4(4), e2018GH000167. https://doi.org/10.1029/2018GH000167
Patel, K. (2022, May 17). Pollution caused 1 in 6 deaths globally for five years, study says. The Washington Post. https://www.washingtonpost.com/climate-environment/2022/05/17/pollution-caused-1-6-deaths-globally-five-straight-years-study-says/
BUY A CUSTOM- PAPER HERE ON;

NR 503 CUCN Public Health Global and Environmental Health Paper
Assignment Requirements
1. Locate a lay press article from a national newspaper, for example, from The New York Times, The Washington Post, or other national publication. The article should be no more than three (3) years old.
Locate an article on one of the following topics:
Sex trafficking
Environmental global health issue: For example, but not limited to: Safe water, sanitation, disasters, or oral health.
2. Read over your chosen article and respond to the following:
Provide a summary of your article. Include the name of the newspaper and author, as well as date of publication.
Include data that supports the significance of the topic. For example, related deaths, health care costs, demographic information.
During NR503, we have discussed the determinants of health, at-risk groups, social justice theory, outcomes, inter-professional collaboration, advocacy, and other concepts related to epidemiology and population health. How do the concepts addressed in NR503 relate to your article's topic? Provide definitions and examples in your writing.
Integrate information from the World Health Organization and the SDG's.
Your initial post should be a minimum of two (2) paragraphs with 4-5 sentences per paragraph. 
Your initial post should speak about your chosen article and use supporting scholarly evidence that supports your analysis. You may use your textbook to support your writing.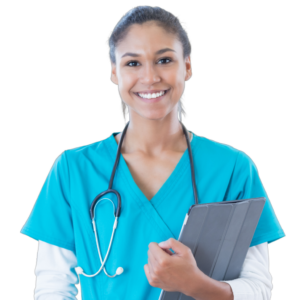 Struggling to meet your deadline ?
NR 503 CUCN Public Health Global and Environmental Health Paper
done on time by medical experts. Don't wait – ORDER NOW!