Analysis of the Case Study
The case study presents an ideal scenario of conflicts at the office that emanate from workplace incivility. Although the outpatient primary care office has been in operation for over 15 years, the prevalence of uncivil behaviors, including conflicts among nursing staff affects team cohesion and employees' ability to fulfill their responsibilities and roles. For example, an intense argument between a medical assistant and her colleague affects her ability to report the vital signs of a patient grappling with very low blood pressure. Equally, these conflicts compromise the competence of cooperating effectively and reduce time spent with patients, affecting clinical workflows and threatening patient safety. Amidst the adverse consequences of uncivil behaviors and acts, workplace leadership should implement evidence-based practices and strategies to improve behaviors, transform workplace culture, and promote interpersonal collaboration.
Potential Ethical and Legal Implications in the Case Study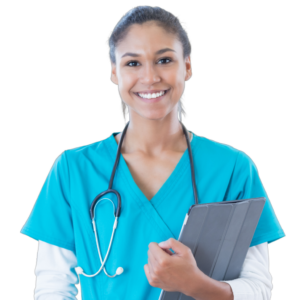 Struggling to meet your deadline ?
NR 506: Conflict At The Office Discussion
done on time by medical experts. Don't wait – ORDER NOW!
Medical assistants, nurse practitioners, and medical directors encounter various legal and ethical implications of conflicts and other forms of uncivil behaviors that affect clinical practices. For example, a medical assistant's failure to record and report the vital signs of a patient struggling with hypotension can jeopardize care continuity and lead to adverse consequences, including death and errors of omission. The reported conflicts between healthcare professionals and the potential effects on the patient's safety attract various legal and ethical implications, including suspension, licensure revocation, and lawsuits. These legal and ethical issues affect medical assistants, nurse practitioners, and medical directors responsible for case management and the enactment of care plans. Equally, conflicts between healthcare professionals and other forms of workplace invincibility affect professional practice by perpetuating negative behavioral, psychological, and somatic effects (Asghari et al., 2017). These concerns increase healthcare professionals' propensity to medication errors, burnout, heavy workloads, and intentions to quit.
Strategies to Prevent Further Episodes of Potentially Dangerous Patient Outcomes
As a nurse practitioner, I must demonstrate knowledge and awareness of various forms of workplace incivility in my office space and comprehend proven interventions for preventing workplace incivility. According to Armstrong (2018), the recommended interventions for addressing uncivil behaviors and acts in healthcare institutions include educating and training employees regarding responses to uncivil behaviors and improving self-efficacy in responding to uncivil behaviors. Equally, improving communication patterns and enhancing people's knowledge and skills are essential to avert behaviors that affect team cohesion and collaboration (Asghari et al., 2017). These approaches require the incorporation of leadership competencies to transform workplace culture.
Leadership Qualities to Effect Positive Change in Nursing Practice
Transformative leadership qualities are necessary for promoting positive change in the context of uncivil behaviors and acts that affect team cohesion and nursing workflow. According to Bhardwaj (2022), leadership tools like the ability to articulate an organizational vision, active listening, leading by example, persuasion, and storytelling effectively promote positive change and transform workplace culture to eliminate uncivil norms, behaviors, and acts. Equally, it is essential to embrace the four principles of transformative leadership to improve workplace culture. These tenets are idealized influence, intellectual stimulation, inspirational motivation, and inspirational motivation.
References
Armstrong, N. (2018). Management of nursing workplace incivility in the health care settings: A systematic review. Workplace Health & Safety, 66(8), 403–410. https://doi.org/10.1177/2165079918771106
Asghari, E., Abdollahzadeh, F., Ebrahimi, H., Rahmani, A., & Vahidi, M. (2017). How to prevent workplace incivility? Nurses' perspective. Iranian Journal of Nursing and Midwifery Research, 22(2), 157. https://doi.org/10.4103/1735-9066.205966
Bhardwaj, A. (2022). Organizational culture and effective leadership in academic medical institutions. Journal of Healthcare Leadership, 14, 25–30. https://doi.org/10.2147/jhl.s358414
Requirements:
You are a family nurse practitioner working in an outpatient primary care office of a large hospital system. The practice has been operating for over 15 years, and many of the administrative and clinical staff were hired when the practice opened. You have been in the practice for less than 3 months. In that short amount of time, you have witnessed several of the clinical staff engaging in heated arguments with each other, sometimes in patient areas. You overhear an argument occurring today between two staff. You pick up a patient\'s chart and notice a very low blood pressure that the medical assistant failed to notify you about. When you confront the MA, she states that she was going to report the vital signs to you when she became engaged in the heated argument you overheard and forgot to notify you.
Unfortunately, this pattern of behavior is not unusual in this practice. Working with staff who cannot cooperate effectively can negatively influence your ability to spend time with patients, can impede the flow of patients through the office, and could impact patient safety.
Case Study Responses:
Analyze the case study for potential issues for members of the healthcare team from office conflict. Contrast the potential effects for each member of the healthcare team based upon the required readings from the week. Discuss the potential ethical and legal implications for each of the following practice members:
Medical assistant
Nurse Practitioner
Medical Director
Practice
What strategies would you implement to prevent further episodes of potentially dangerous patient outcomes?
What leadership qualities would you apply to effect positive change in the practice? Focus on the culture of the practice.
A scholarly resource must be used for EACH discussion question each week.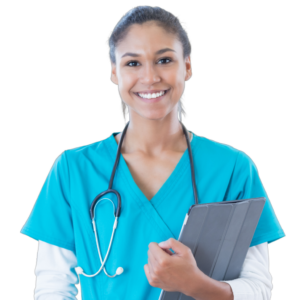 Struggling to meet your deadline ?
NR 506: Conflict At The Office Discussion
done on time by medical experts. Don't wait – ORDER NOW!