NRNP 6665C-3 Assignment 2 Week 3:  Study Plan
NRNP 6665C-3: PMHNP Across the Lifespan I
Study Plan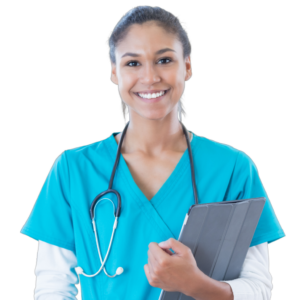 Struggling to meet your deadline ?
NRNP 6665C-3 Assignment 2 Week 3:  Study Plan
done on time by medical experts. Don't wait – ORDER NOW!
Students preparing for their PMHNP national certification exam are often overwhelmed due to the vast content they need to revise from 2-3 years of academic study. It is usually a puzzle on reading through all the education materials before the exams. It is also challenging for PMHNP students to determine the content to prioritize when studying and how to organize the limited time left (Coppa & Winchester, 2020). The purpose of this assignment is to discuss my identified strengths, weaknesses, and opportunities, describe my study plan, and the resources needed to achieve my study goals.
Strengths and Opportunities
The test exam helped me identify my strengths, weaknesses, and opportunities that I should focus on to increase my chances of passing the national certification exam. I established that I am well-versed with the core areas examined in the exam. Besides, I can associate my practicum experiences with many practice test questions. However, I established that I need to sharpen up by revising the course content. My strength areas include pathophysiology, pharmacology, management of mental conditions, prioritization, and inter-professional collaboration. From the test, I learned that I need to increase my content in applying evidence-based practice, promoting patient safety, and managing complex mental health disorders.
Areas of weaknesses identified from the test include time management. I need to improve on time management to complete all the questions in the allocated exam time. Besides, I need to create a concrete study plan, which will guide me in studying the content areas that need more studying. Opportunities include developing a study plan that will allocate more time to my areas of weakness to be adequately prepared for the exam. I will also work on improving my speed during the exam.
Study Plan
A comprehensive study plan is crucial in preparing  for the PMHNP national certification exam. The study plan should outline the content the student needs to prepare for the exams. In my study plan will allocate more time to study my areas of weakness, thus increasing my prospects of passing the exams. The SMART goals for the study plan are:
By the end of the first month, I will have joined a study group for the national certification examinations. I will join a study group comprising other PMHNP students preparing for the certification exams. We will list topics that we identify as areas of weakness and develop schedules on how to revise them, not forgetting the topics that we are well-conversant with. We will meet at least thrice a week to enhance our understanding of test-taking strategies and content. I will measure th goal by listing the number of times I have attended the study group sessions and what I have learned from each discussion.
By the end of week one, I will identify library resources, which I will utilize to strengthen my understanding of concepts and core areas of focus in the exams. The library has the resources that I need to understand better the course concepts that are examinable in the test. I will accomplish the goal by engaging the university's librarian to help me identify where I can get these resources, including online and hardcopy revision materials. I will measure the goal by listing down all the resources I have obtained from the library.
By the end of the second month, I will undertake a preparedness examination to test my readiness for the national licensure examination. I will accomplish the goal by taking online PMHNP preparation tests, which will help me identify areas that I need to focus on during my preparations. The results from the test will help measure my progress in preparing for the major exam.
By the end of the third month, I will have attended at least three seminars, webinars, and conferences to strengthen my understanding of the course content and preparedness for the licensure examinations. I will achieve this by regularly going through professional nursing organizations' websites to check upcoming educational seminars, webinars, or conferences and registering for attendance. I will measure the goal by listing the seminars/webinars/conferences I have attended and what I learned from each.
Study Plan Table
Day
Topics
Evalaution Activities
Monday
Neuroanatomy; Advanced Pathophysiology
Review past papers

Take related practice exam questions.

Exam Flashcards

Tuesday
Advanced Pharmacology and Psychopharmacology.

Patient-Centered Care

Review past papers

Exam Flashcards

Take related practice exam

Wednesday
Clinical Interviewing

Health Promotion and Disease Prevention

Mental Status Exam

Mental Health Screening Tool Selection and Interpretation

Review exam papers.

Flashcards

Thursday
Psychotherapy and Psychogenomics

Take related practice exam
Friday
DSM-5 Diagnostic Criteria

Complementary and Alternative Treatments

Take related practice exam

Flashcards

Saturday
Psychotherapy and Related Theories

Ethical and Legal Principle

Take related practice exam
Resources
Adequate preparation for the national licensure examinations is important for any nurse practitioner student. Several resources, including content materials and study groups, can be used to prepare. I will utilize several resources to facilitate adequate preparedness for the licensing examinations, including study groups, online revision classes, and the library (Chan et al., 2020). The library is a resource for textbooks on pathophysiology, advanced physical assessment, PMHNP practice, and pharmacotherapeutics. I will also print the recommended study guides to strengthen my understanding of the required contents. I will review past papers on various PMHNP course topics and prepare flashcards, which will help gauge the level of understanding in the different topics (Yusefzadeh et al., 2019). Furthermore, I will seek assistance from other professionals who have passed the exam and ask them about the approaches to prepare for the exam.
References
Chan, T. E., Lockhart, J. S., Schreiber, J. B., & Kronk, R. (2020). Determining nurse practitioner core competencies using a Delphi approach. Journal of the American Association of Nurse Practitioners, 32(3), 200-217. https://doi.org/10.1097/JXX.0000000000000384
Coppa, D., & Winchester, S. B. (2020). Diagnostic readiness tests: Preparing nurse practitioner students for national certification examinations. Journal of the American Association of Nurse Practitioners, 32(1), 52-59. https://doi.org/10.1097/JXX.0000000000000191
Yusefzadeh, H., Amirzadeh Iranagh, J., & Nabilou, B. (2019). The effect of study preparation on test anxiety and performance: a quasi-experimental study. Advances in medical education and practice, 10, 245–251. https://doi.org/10.2147/AMEP.S192053
Assignment 2: Study Plan
Photo Credit: [Jacob Ammentorp Lund]/[iStock / Getty Images Plus]/Getty Images
Can you imagine an athlete deciding to run a marathon without training for the event? Most ambitious people who have set this goal will follow a specific training plan that will allow them to feel confident and prepared on the big day. Similarly, if you want to feel confident and prepared for your certification exam, you should create and follow a plan that will thoroughly prepare you for success.
In this Assignment, you will review the study plan that you developed in NRNP 6665, and revise your plan as necessary, which will serve as the road map for you to follow to attain your certification.
To Prepare
Reflect on the study plan you created in NRNP 6665. Did you accomplish your SMART goals? What areas of focus still present opportunities for growth?
The Assignment
Revise your study plan summarizing your current strengths and opportunities for improvement.
Develop 3–4 new SMART goals for this quarter and the tasks you need to complete to accomplish each goal. Include a timetable for accomplishing them and a description of how you will measure your progress.
Describe resources you would use to accomplish your goals and tasks, such as ways to participate in a study group or review course, mnemonics and other mental strategies, and print or online resources you could use to study.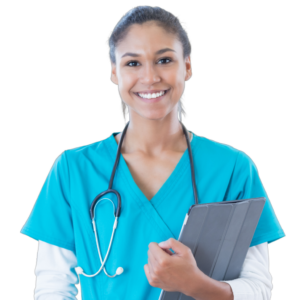 Struggling to meet your deadline ?
NRNP 6665C-3 Assignment 2 Week 3:  Study Plan
done on time by medical experts. Don't wait – ORDER NOW!