NURS 581-681 Professional Mock Interview Assignment
NURS 581-681 Professional Mock Interview Assignment
During this assignment, I requested my preceptor interview me for an NP position in a professional mock interview. The interview was held at the preceptor's office and was a face-to-face interview, which took approximately 20 minutes. Interviewing skills refer to an interviewee's ability to interact with the interviewer or potential employer and show them why one is the best-fit candidate for the advertised job role. Interviewing skills are essential to securing a professional position since they enable the interviewer to understand how the potential employee will communicate in the workplace and solve problems (Wardlaw, 2019). Besides, they demonstrate if the interviewee can actively listen, be honest in their work, and how well they will fit in the work environment. The purpose of this paper is to conduct a literature review on professional interviewing and describe the interview conducted by the preceptor.
Literature Review
An interview is a verbal interaction between the interviewer and interviewee for a particular purpose. Hamza et al. (2021) explain that interviewers should conduct the interview in a way that, regardless of the interview outcome, the applicant will continue t have respect and goodwill towards the organization. In addition, the interviewer should have a helpful and friendly tone to reduce the immediate barriers to direct communication. Privacy is the first prerequisite to good interviewing, and there should be freedom from distracting interruptions. Furthermore, the interviewer should ensure the interviewee is at ease to create the crucial element of rapport with the applicant (Gill, 2021). The interviewer should also steer the conversation along productive channels and give the interviewee using non-verbal cues like nodding.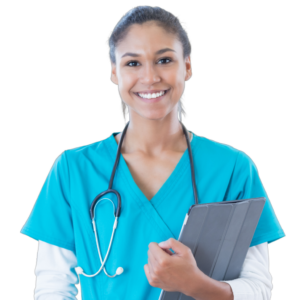 Struggling to meet your deadline ?
NURS 581-681 Professional Mock Interview Assignment
done on time by medical experts. Don't wait – ORDER NOW!
The interview questions are considered the interviewer's tools. Thus they should be used with dispatch but with extreme care. The interviewer should avoid sarcasm or obscure humor unless they are positive that the interviewee understands them (Roulin et al., 2019). The preceptor exhibited professional interviewing skills like creating a rapport at the start of the interview, where she introduced herself. The interviewer gave me an allowance at the start of the interview to adjust to the interview environment, which eased my anxiety. In addition, the preceptor repeated phrases that I had already expressed, which helped me expand the details of the issues I was discussing. Also, there was no constant shifting of the topic, and the interviewer had a good attention span.
Interview
The interviewer included situational and behavioral interview questions, which included:
Which qualities should an NP demonstrate in their line of work?
I believe that an NP should demonstrate qualities like compassion, integrity, communication skills, time management, empathy, creativity, flexibility, and confidence. These qualities are crucial when interacting with patients and other healthcare providers.
What personality strengths make you a suitable candidate for the NP role?
I have various personality strengths like excellent communication, problem-solving, critical thinking, willingness to learn, and empathy. These strengths make me a suitable candidate for this job since I will apply them when providing patient care and leading other nurses.
Patients' lack of adherence to treatment and lifestyle modification is a major concern. How would you foster adherence to a patient?
I would promote adherence to treatment and healthy lifestyle practices by educating patients about the health effects of failing to observe the two practices. Patients often fail to adhere to health education since they are unaware of the consequences. In addition, I would educate patients about the benefits of adhering to treatment and modifying their lifestyle and give them real-life examples of how various patients have improved their overall health by observing these recommendations. I would also involve the patient's family in health education to act as social support.
How will you evaluate your success as an NP?
I will evaluate my success through self-evaluations, whereby I will list my accomplishments and positive attributes. I will also list my shortcomings and identify approaches to address them.
An NP is expected to collaborate with the interdisciplinary team in the care of patients. Can you tell me about a previous experience you had working with an interdisciplinary healthcare team? What was your role?
Recently, I was part of a healthcare team for a patient with end-stage renal disease. The team had members from various professions, including nephrologists, renal dietitians, social workers, pharmacists, and physicians. It was a great experience since I learned how different healthcare providers could collaborate in providing patient care for the patient's benefit. My role as a nurse was to provide nursing care and health education and inform the team of changes in the patient's condition.    
Tell us about a time when challenges arose when working as a team. What role did you play in resolving the challenges?
In my former organization, challenges arose in a health care team due to a lack of proper direction leading to disengagement of the team members. The team members failed to understand their role in the bigger picture, which led to a lack of motivation. Besides, there was a doubling of roles, which led to different specialists ordering the same diagnostic tests. Seeing these challenges, I decided to lead the team, and my tasks included allocating roles to the team members and ensuring there was no doubling of roles. I also ensured that each member implemented the assigned role per the agreed timeline.
Give us an example of a time when you set a goal when caring for a patient and were able to achieve it.
As a registered nurse, I cared for a patient with severe pneumonia who presented with breathing difficulties, rapid respiratory rate, and an SPO2 of 88%. I set goals to improve airway functioning, breathing pattern, and SPO2 to above 95% within 24 hours. Besides, I identified interventions to help meet the goals: propping the patient and administering oxygen. I evaluated the patient after 24 hours, and the shortness of breath had ceased, SPO2 was at 98%, and respiratory rate was 22.
The interview progressed well, and I answered the questions with confidence. However, I should have given more details on my qualities and related them to the NP role. I will prepare for the next interview by researching the organization and the job description for the job I am applying for (Gill, 2021). This will ensure I have adequate knowledge about the job position and increase my confidence.
Conclusion
An interviewee's interviewing skills help the interviewer to understand how they will communicate in the workplace, solve problems, and fit in the workplace. The interviewer seeks to obtain enough information from the interviewee to determine their suitability for the available position. The interview with the preceptor was great, and she adequately demonstrated professional interviewing skills.
References
Gill, N. S. (2021). Recruitment and Selection Procedures in Human Resource Management. https://doi.org/10.47760/ijcsmc.2021.v10i02.006
Hamza, P. A., Othman, B. J., Gardi, B., Sorguli, S., Aziz, H. M., Ahmed, S. A., … & Anwar, G. (2021). Recruitment and selection: The relationship between recruitment and selection with organizational performance. International Journal of Engineering, Business, and Management, 5(3), 1-13. https://dx.doi.org/10.22161/ijebm.5.3
Roulin, N., Bourdage, J. S., & Wingate, T. G. (2019). Who is conducting "better" employment interviews? Antecedents of structured interview components use. Personnel Assessment and Decisions, 5(1), 2. https://doi.org/10.25035/pad.2019.01.002
Wardlaw, M. K. (2019). Effective Human Resources Recruiting and Hiring Practices for Improving Organizational Performance.
Request your preceptor or employed NP friend to interview you for an NP position. Write the interview up in a 2-3 paragraph narrative, sharing questions and answers. 
GRADING RUBRIC – Issues in Health Care Reform Interview
NURS 581-681 – Professional Employment
Your mock interview activity and discussion board post are graded using this rubric.  Use it as an outline and follow it closely.
Name:
Critical Elements of assignment:
           Section
                                       Description
  Points        

 Possible

Points Earned
Section 1 – Introduction
Introduces the mock interview (setting) and states why interviewing skills are important to securing a professional position.
15
 
Section 2 – Literature Review
A brief review of the literature regarding the state of the science related to professional interviewing. Did the interviewer demonstrate professional interviewing skills?
20
 
Section 3 – Interview: questions, responses, and comments as applicable
Includes all interview questions with pertinent responses that generate broader themes for consideration.  How did you do? How will you prepare for the next interview?
25
 
Section 4 – Point/Counterpoint/

Discussion Board Post and cross-post.

Thoroughly identifies issues and implications of the interviewer's questions. Makes connections among the various ideas presented and identifies agreement or disagreement with the interviewer's position on the topic. Shares a 2-3-paragraph summary post with peers in the discussion board forum. Read and respond to at least one peer.
20
 
 
References and overall writing skills
General scholarly considerations: grammar, sentence structure, clarity of thought, organization, spelling, punctuation, and headings for each section.  Civility of the content of your paper. Do not use any direct quotes.  Proper submission to the course assignment Moodle link. Please refer to the syllabus for the late/incomplete assignment policy.

10
 
APA Format: APA Manual is required and should be followed.   The APA Format Guidelines may also be used.

 

5
 
Reference list: Constructed according to APA format.  A minimum of 3 references is required.  Anything cited in the body of the paper should be on the reference list and vice versa.  Points will be deducted if references include any website or media that is not scholarly, nor intended for the use of professional health care providers.  References from blogs or media in which anyone can contribute information are not acceptable. Points will also be deducted if references do not include a scholarly journal. References should be current – within the past 5 years.
5
 
Total Points
100

Points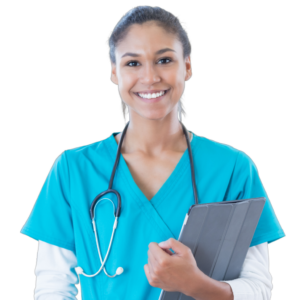 Struggling to meet your deadline ?
NURS 581-681 Professional Mock Interview Assignment
done on time by medical experts. Don't wait – ORDER NOW!