NURS 6051C Week 6 Discussion: Healthcare Information Technology Trends Paper
NURS 6051C Week 6 Discussion: Healthcare Information Technology Trends Paper
As the COVID-19 pandemic's presence continues to linger across the world, the use of healthcare information technology grows to meet the rising demand of access to health intervention and the growing digitization of protected health information. A host of trends will continue to define and drive healthcare technology and among this is the use telemedicine and the evolution of remote care. Telehealth has grown since the start of the pandemic in 2020 with providers regularly using video conference meetings with patient over the Internet to address concerns and give advice. Studies show that the infrastructure to support telehealth and telemedicine has greatly improved with its usage expected to rise to over $185 billion by 2026 (Xiao & Fan, 2020). Organizations like my practice environment has leveraged telehealth to provide care to diabetes patients and limit the need for them to come to the facility, physically.
Based on the ease at which the health industry thrives in the wake of technological and data advancement because of innovation and research, the infrastructure concerning the smooth running of these innovative ideas encounter challenges related to their use. The challenges associated with telehealth entail having sufficient manpower and staffing to run the system, monitor it and have necessary repairs when the need arises (Wang et al., 2021). Data collection, inspection and interpretation are critical aspects that require effective training for providers in the facility.
Telehealth provides certain benefits but also has risks associated with data safety, legislation, and patient care. One benefit of telehealth is the ease with which patients can get attended to by providers at the comfort of their homes using either a tele conference or a video platform like zoom. Further, the patient can have easy access to their information and interact with their providers in the most effective manner. Moreover, data safety is a critical component of this technology as it ensures that providers must comply with existing legal regulations, particularly the HIPAA compliance (McGonigle & Mastrian, 2018). The potential risk concomitant with this mode of patient care is related to cases that need physical contact pf presence of a provider, especially when emergencies occur. However, telehealth is still novel and evolving technology in care provision. Its use leads to less time wastage on non-care oriented tasks because of the efficiencies it offers.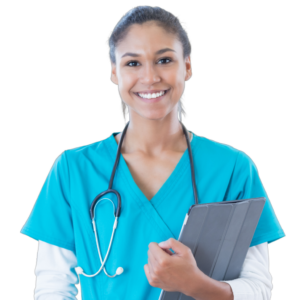 Struggling to meet your deadline ?
NURS 6051C Week 6 Discussion: Healthcare Information Technology Trends Paper
done on time by medical experts. Don't wait – ORDER NOW!
The disruption caused by the COVID-19 pandemic in healthcare and the ever-changing nature of care delivery to meet rising demands mean that more care provision will rely on technology to attain patient care levels. I believe that the most promising health technology trends that will have significant impact in nursing practice include telemedicine, Internet of Things (IoTs) and wearables (Tsymbal, 2021). The use of wearables and IoT technologies will complement applications of telemedicine and telehealth technologies to enhance care provision for aging population with a higher prevalence of chronic diseases like diabetes and hypertension among other terminal ailments that require regular monitoring. Wearables will be particularly essential in dealing with patients remotely and ensuring that they adhere to treatment interventions (Budd et al., 2020). For instance, the use of smartwatches is growing to mean that nurses can monitor patients' vital signs remotely and provide necessary interventions to attain better outcomes.
The use of these technologies will contribute to improvements in patient care outcomes, efficiencies, and data management as it will imply that a patient can have better interactions and monitoring to improve their health status. Physicians and other providers will have efficiencies while based on compliance to HIPAA, the data will be protected from any intrusion or unauthorized access.
References
Budd, J., Miller, B. S., Manning, E. M., Lampos, V., Zhuang, M., Edelstein, M., … & McKendry,
A. (2020). Digital technologies in the public-health response to COVID-19. Nature medicine, 26(8), 1183-1192. DOI:https://doi.org/10.1038/s41591-020-1011-4
McGonigle, D., & Mastrian, K. G. (2018). Nursing informatics and the foundation of knowledge
            (4th ed.). Burlington, MA: Jones & Bartlett Learning.
Tsymbal, O. (2021 December 27). Healthcare Technology Trends and Digital Innovations in
https://mobidev.biz/blog/technology-trends-healthcare-digital-transformation
Wang, Q., Su, M., Zhang, M., & Li, R. (2021). Integrating digital technologies and public health
to fight Covid-19 pandemic: key technologies, applications, challenges and outlook of digital healthcare. International Journal of Environmental Research and Public Health, 18(11), 6053. https://doi.org/10.3390/ijerph18116053
Xiao, Y. & Fan, Z. (2020 April 27). 10 technology trends to watch in the COVID-19 pandemic.
https://www.weforum.org/agenda/2020/04/10-technology-trends-coronavirus-covid19-pandemic-robotics-telehealth/
Ye, Q., Zhou, J., & Wu, H. (2020). Using information technology to manage the COVID-19
pandemic: development of a technical framework based on practical experience in China. JMIR medical informatics, 8(6), e19515. doi: 10.2196/19515
To Prepare:
Reflect on the Resources related to digital information tools and technologies.
Consider your healthcare organization's use of healthcare technologies to manage and distribute information.
Reflect on current and potential future trends, such as use of social media and mobile applications/telehealth, Internet of Things (IoT)-enabled asset tracking, or expert systems/artificial intelligence, and how they may impact nursing practice and healthcare delivery.
Post a brief description of general healthcare technology trends, particularly related to data/information you have observed in use in your healthcare organization or nursing practice. Describe any potential challenges or risks that may be inherent in the technologies associated with these trends you described. Then, describe at least one potential benefit and one potential risk associated with data safety, legislation, and patient care for the technologies you described. Next, explain which healthcare technology trends you believe are most promising for impacting healthcare technology in nursing practice and explain why. Describe whether this promise will contribute to improvements in patient care outcomes, efficiencies, or data management. Be specific and provide examples.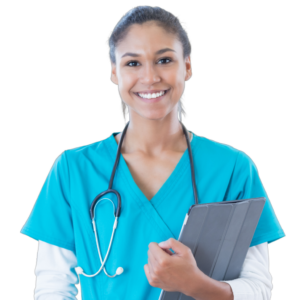 Struggling to meet your deadline ?
NURS 6051C Week 6 Discussion: Healthcare Information Technology Trends Paper
done on time by medical experts. Don't wait – ORDER NOW!