NURS 6051C Week 6: Healthcare Information Technology Trends Discussion
NURS 6051C Week 6: Healthcare Information Technology Trends Discussion
Remote Patient Monitoring Devices
Health information technology is rapidly transforming healthcare, creating efficiency, effectiveness, and better health outcomes for patients. One of the healthcare technology trends used in my health organization is wearables for remote patient monitoring. Remote patient monitoring devices are based on the Internet of Things (IoT) technology. Wearables for patient monitoring devices automatically collect patient information on heart rate, temperature, blood pressure, and blood sugar levels, among other health measurement metrics (Iranpak et al., 2021). The information is collected from patients outside the hospital and relayed to the health system, where providers have access to the information. The providers examine the information and raise concerns where necessary. When the vitals are below the normal ranges, an alert is generated so that the healthcare providers can take action to provide the needed intervention. The advantage of wearables for remote patient monitoring is that patients do not have to travel to the hospital every now and then to check their vitals (Ahmed et al., 2022). Moreover, the wearables enable healthcare providers to monitor patients in remote places who may not have easy access to health services.
The first challenge is that the remote devices require reliable internet to work, yet, some patients, especially in remote areas, may not have constant access to good internet. The second challenge experienced with implementing this technology is that some patients may not afford these devices, which are often considered a luxury among low-income populations (Ahmed et al., 2022). At the same time, people from low-income backgrounds have major health challenges and risks with chronic conditions that require close monitoring. The third challenge concerns the design issues such as battery life, which sometimes is short, causing inconvenience, as well as portability challenges (Ahmed et al., 2022).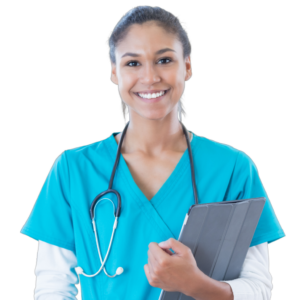 Struggling to meet your deadline ?
NURS 6051C Week 6: Healthcare Information Technology Trends Discussion
done on time by medical experts. Don't wait – ORDER NOW!
Potential benefits and potential risks of patient monitoring
The potential benefit of patient remote monitoring technology is to provide data with better precision that allows the physician to come up with informed treatment options for better care. Monitoring enable physicians to track a patient's data over time. Secondly, remote patient monitoring enhances quality care and patient outcomes because of the continuity of monitoring after discharge, enabling providers to pick up any post-discharge issues before they become severe. The potential risk of the technology is the issue of privacy and security of highly confidential patient information (Zarif, 2022). The patient information might be exposed to unauthorized access, causing privacy and confidentiality breach.
Telehealth and telemedicine
The promising health technology is telehealth or telemedicine services that allow nurses to provide remote healthcare services to patients. The value of telehealth services was more evident at the onset of the COVID-19 pandemic (Kichloo et al., 2020). Providers used this technology to serve patients with chronic and other conditions that were less severe and could be handled without needing a hospital visit. Moreover, the restrictions on movements and social distancing prevented many people from accessing healthcare facilities. Telehealth and telemedicine continue to impact healthcare, showing revolutionary approaches to providing care. The technology has potential benefits for positive patient outcomes. For example, it enables efficient management of chronic conditions and patient engagement, enhancing the positive patient experience. Similarly, the technology promotes efficiency and effectiveness because of the continuity of care, leading to quality and safety outcomes (Tian & Venugopalan, 2021). Telehealth is also associated with better patient management, health promotion, and prevention of potential health risks, resulting in reduced cost of care, especially for patients with chronic conditions (Tian & Venugopalan, 2021).
References
Ahmed, A., Khan, M., & Singh, P. (2022). IoT-based real-time patients vital physiological parameters monitoring system using smart wearable sensors. Neural Comput & Applic, https://doi.org/10.1007/s00521-022-07090-y.
Iranpak, S., Shahbahrami, A., & Shakeri, H. (2021). Remote patient monitoring and classifying using the internet of things platform combined with cloud computing. J Big Data , 8, 120. https://doi.org/10.1186/s40537-021-00507-w.
Kichloo, A., Albosta, M., Dettloff, K., Wani, F., El-Amir, Z., Singh, J., . . . Chugh, S. (2020). Telemedicine, the current COVID-19 pandemic and the future: a narrative review and perspectives moving forward in the USA. Fam Med Community Health, 8(3), e000530. https://doi.10.1136/fmch-2020-000530.
Tian, E. J., & Venugopalan, S. (2021). The impacts of and outcomes from telehealth delivered in prisons: A systematic review. PlosOne, https://doi.org/10.1371/journal.pone.0251840.
Zarif, A. (2022). The ethical challenges facing the widespread adoption of digital healthcare technology. Health Technol, 12, 175–179. https://doi.org/10.1007/s12553-021-00596-w.
BUY A CUSTOM- PAPER HERE ON;

NURS 6051C Week 6: Healthcare Information Technology Trends Discussion
In this Discussion, you will reflect on your healthcare organization's use of technology and offer a technology trend you observe in your environment.
To Prepare:
Reflect on the Resources related to digital information tools and technologies.
Consider your healthcare organization's use of healthcare technologies to manage and distribute information.
Reflect on current and potential future trends, such as use of social media and mobile applications/telehealth, Internet of Things (IoT)- enabled asset tracking, or expert systems/artificial intelligence, and how they may impact nursing practice and healthcare delivery.
By Day 3 of Week 6
Post a brief description of general healthcare technology trends, particularly related to data/information you have observed in use in your healthcare organization or nursing practice. Describe any potential challenges or risks that may be inherent in the technologies
associated with these trends you described. Then, describe at least one potential benefit and one potential risk associated with data safety, legislation, and patient care for the technologies you described. Next, explain which healthcare technology trends you believe are most promising for impacting healthcare technology in nursing practice and explain why. Describe whether this promise will contribute to improvements in patient care outcomes, efficiencies, or data management. Be specific and provide examples.
By Day 6 of Week 6
Respond to at least two of your colleagues* on two different days, offering additional/alternative ideas regarding opportunities and risks related to the observations shared.
Submission and Grading Information Grading Criteria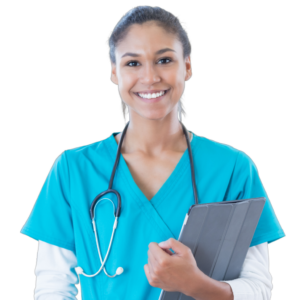 Struggling to meet your deadline ?
NURS 6051C Week 6: Healthcare Information Technology Trends Discussion
done on time by medical experts. Don't wait – ORDER NOW!