Nursing Leadership Health Care Organizations Practicum Essay Paper
Nursing Leadership Health Care Organizations Practicum Essay Paper
            Over the past two weeks of practicum with my preceptor, I spent most of the time learning about building a professional relationship with other staff members to promote interprofessional collaboration through effective communication and taking professional responsibility and accountability. The current healthcare system is migrating towards the provision of patient-centered care which greatly relies on interprofessional collaboration. According to the American Nurses Association (ANA), strong collaboration among staff members from different professional disciplines ensures that the care team members embrace patient-centered care protocols and policies (Goldsberry, 2018). My preceptor has been an excellent coordinator in promoting collaborative practice by interacting effectively with a team of clinicians including physicians and pharmacists among others. In the same line, I have been able to take care of different patients working alongside physicians, nutritionists, psychiatrists, and pharmacists among other healthcare professionals. I have noticed that the adoption of appropriate communication skills, such as active listening and the use of professional knowledge is key to promoting a healthy professional relationship among team members. Effective communication is also key in promoting clinical reasoning and shared decision making which is essential in promoting professional accountability and responsibility.
Application of Leadership:
            With the adoption of the servant leadership style, my preceptor has been able to effectively coordinate efficient workflow in the provision of safe and quality care. With this leadership style, my preceptor has been able to stay out of the attention, allowing interprofessional team members to accept credit for their hard work hence promoting professional responsibility (Perna, 2018). The confidence and morale of team members have also been promoted by this leadership approach. Despite having the power to control others, my preceptor has been influencing and persuading team members to exhibit their full potential in promoting innovative practices for optimal care outcomes. Through servant leadership, my preceptor has also been able to build trust among team members as they have a strong belief that he authentically considers the significance of their welfare as he has always encouraged awareness and worked towards creating a healthy working environment. He has also displayed a high level of integrity by reflecting honesty and authenticity in what is right. Finally, my preceptor has been able to display a high level of emotional intelligence displaying empathy to patients and understanding among staff members.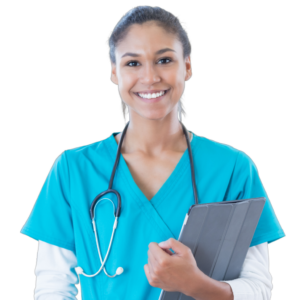 Struggling to meet your deadline ?
Nursing Leadership Health Care Organizations Practicum Essay Paper
done on time by medical experts. Don't wait – ORDER NOW!
Practicum Project Preparation:
Through this practicum experience, I intend to adopt effective communications skills in promoting professional collaboration and taking account of my professional decision in the provision of care. As a nurse leader, I have been able to appreciate the significance of collaborative practice in promoting safety and the quality of care provided. Just as pointed out by my preceptor, for effective interprofessional collaboration staff members need to display appropriate communication skills to promote engagement in collective decision-making (Schot et al., 2020). For instance, nurses need to be able to take time to listen and understand the patient's concerns for them to be able to address their issues appropriately for better care outcomes. Lack of communication or poor communication has been associated with patients' misunderstanding and failure to adhere to the treatment protocols. I plan to acquire all the good communication skills through this practicum experience comprising bother verbal and non-verbal communication skills in addition to active listening and appropriate patient teach-back techniques. Some of the verbal communication skills include clarity, accuracy, and honesty, with an appropriate understanding of the patient in terms of age, level of health literacy, and culture. Non-verbal communication includes smiling and nodding the head when agreeing. To promote a healthy relationship with interprofessional team members, appropriate communication skills will include active listening, respect, being open, trust, compassion, and the use of respectful and sensitive language.
Leadership Video Reflection:
The video "Servant Leadership – The Issue of Power" mainly talks about the seven distinctive characteristics of servant leadership focusing on power. The speaker starts by defining leadership as influence. From this definition, we can learn that leaders are required to use their power to positively influence their followers to work towards achieving the organization's goals (Servant Leadership – the Issue of Power [Cc], n.d.). A good leader must have appropriate skills and competencies to be able to positively influence others such as listening, trust, empathy, humility, and appreciation among others. Secondly, the speaker reiterates the fact that leaders must be able to be authentic by first identifying what they can offer to their followers to be able to influence them positively. Getting feedback from their followers can help leaders identify their strengths in terms of what they can offer
References
Goldsberry, J. W. (2018). Advanced practice nurses leading the way: Interprofessional collaboration. Nurse education today, 65, 1-3. https://doi.org/10.1016/j.nedt.2018.02.024
Perna, B. S. (2018). Exploring Organizational and Professional Commitment, Servant Leadership, Occupational Stress, and Humor Perspectives: How Nurses Manage. https://aquila.usm.edu/dissertations/1522/
Schot, E., Tummers, L., & Noordegraaf, M. (2020). Working on working together. A systematic review of how healthcare professionals contribute to interprofessional collaboration. Journal of interprofessional care, 34(3), 332-342. https://doi.org/10.1080/13561820.2019.1636007
Servant Leadership – The Issue Of Power [cc]. (n.d.). Www.youtube.com. Retrieved June 16, 2022, from https://www.youtube.com/watch?v=Z8yMNFMp0k8&list=PLqKj_eriTOI9Js2i_C2mitH1P96Zf6Q__&index=1
Journaling provides a valuable tool for recording, reflecting on, and reviewing your learning. This approach provides an opportunity for you to "connect the dots" and observe the relationships between and among activities, interactions, and outcomes.
Unlike a personal journal of thoughts and feelings, this leadership journal is a record of your activities, assessments, and learning related to this academic experience.
Journal entries should include a record of the number of hours spent with your nurse leader each week.
Write a journal entry of 750-1,500 words on the subject of power, including the following:
Practicum Activities Reflection: Provide observations and thoughts on the activities in your practicum setting during Topics 1 and 2.
Application of Leadership: Professional responsibility and power, authenticity, integrity, and emotional intelligence are key factors of multiple leadership styles. Discuss how you have observed your preceptor or your nurse leader in your professional setting integrate these elements into leadership styles.
Practicum Project Preparation: What are your ideas for your practicum project? How does this project refine and build skills related to your career goals?
Leadership Video Reflection: Reflect on at least two things you learned from the "Servant Leadership – Issue of Power" video.
Use the "Leadership Journal Template" to complete this assignment.
APA style is required and solid academic writing is expected.
This assignment uses a rubric. Please review the rubric prior to beginning the assignment to become familiar with the expectations for successful completion.
You are required to submit this assignment to LopesWrite. A link to the LopesWrite technical support articles is located in Class Resources if you need assistance.
*** I will attach the "Leadership Journal Template"
***Practicum Activities Reflection: during my first two weeks of practicum with my preceptor, I spent time learning about building relationship by professional collaboration with other healthcare team members, effective communication styles, and taking professional responsibility and accountability.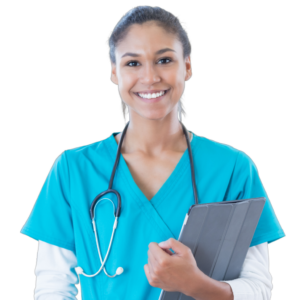 Struggling to meet your deadline ?
Nursing Leadership Health Care Organizations Practicum Essay Paper
done on time by medical experts. Don't wait – ORDER NOW!