Older Adult Patient Education Issues Essay and Interview Assignment
Older Adult Patient Education Issues Essay and Interview Assignment
Patient education is a critical component of patient care. It is a health-promoting strategy. Patient education has been associated with heightened patient satisfaction, shared decision-making, better treatment and medication adherence, and enhanced treatment outcomes (Timmers et al., 2020). However, to accrue the aforementioned benefits of patient education, healthcare providers need to provide age-appropriate patient education and tailor health education to individual patient needs. Patient education should be a continuous process since most patients recall meager amounts of medical information. This discussion will outline the impact of patient education on the healthcare system experiences of an elderly patient. To gather the pertinent information, I interviewed Mr. J.M, a 68-year-old African American male, a known type 2 diabetic for the last 3 three decades. He takes medication for hypertension and hyperlipidemia.
In the first question, Mr. J.M was asked whether the healthcare provider gave him instructions on self-care. In his response, Mr. J.M confirmed that he was issued with enormous instructions about how to self-manage his condition. For instance, he was told to daily monitor his blood sugar and blood pressure levels, to his medications as directed, exercise aerobically for a minimum of 150 minutes per week, and consume a diet rich in vegetables and potassium but less animal protein, fat, and sodium. Finally, he was advised to abandon his occasional smoking and alcohol intake. According to Uusitupa et al. (2019), the aforementioned lifestyle modification measures enhance the effective control of diabetes, hypertension, and hyperlipidemia.
The second question inquired about general support from the family and community during his illness. Mr. J.M admitted receiving financial, spiritual, physical, and emotional support from the family and community. For instance, he was reluctant to accept the diagnosis of diabetes having read about this condition. Nevertheless, with the help of his spouse, he accepted the condition. Similarly, he is always accompanied by his daughter during his follow-up visits. Finally, whenever hospitalized, his religious leader and fellow Christians would visit, pray and encourage him.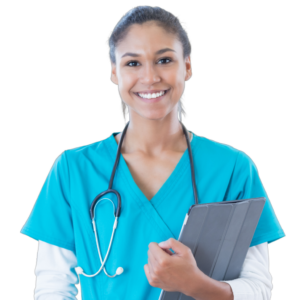 Struggling to meet your deadline ?
Older Adult Patient Education Issues Essay and Interview Assignment
done on time by medical experts. Don't wait – ORDER NOW!
The next question was whether he was satisfied with the education and his interaction with the healthcare provider. Mr. J.M in his reply thanked the healthcare provider for taking the time to understand his needs. Furthermore, they have a good relationship and communicate effectively. His doctor also respects him and allows him to participate in decision-making. Finally, his doctor values his culture and religious practices. For instance, the doctor incorporated Mr. J. M's family, religious leader, and fellow Christians in his care. According to Gradellini et al. (2021), providing culturally competent patient education enhances patient satisfaction and acceptance of treatment.
The final question was whether he knows any assistance services that would help him stay at home as he gets older. He responded that he was aware of how sensitive his health problems are as he gets older. Consequently, he has set aside part of his retirement to cater for his transportation, food, and medication. Additionally, his church has a support organization that assists needy elderly patients to meet their physical and medical needs.
Conclusion
Patient education is central to enhancing healthcare outcomes. It is crucial to obtain feedback from individual patients regarding their experiences with the healthcare system, particularly regarding patient education. Patient education of the elderly patient should be tailored to patient needs and ought to be culturally competent. Healthcare providers should always communicate effectively, establish good rapport and allow patients' families to participate in healthcare.
References
Gradellini, C., Gómez-Cantarino, S., Dominguez-Isabel, P., Molina-Gallego, B., Mecugni, D., & Ugarte-Gurrutxaga, M. I. (2021). Cultural competence and cultural sensitivity education in university nursing courses. A scoping review. Frontiers in Psychology, 12, 682920. https://doi.org/10.3389/fpsyg.2021.682920
Timmers, T., Janssen, L., Kool, R. B., & Kremer, J. A. (2020). Educating patients by providing timely information using smartphone and tablet apps: Systematic review. Journal of Medical Internet Research, 22(4), e17342. https://doi.org/10.2196/17342
Uusitupa, M., Khan, T. A., Viguiliouk, E., Kahleova, H., Rivellese, A. A., Hermansen, K., Pfeiffer, A., Thanopoulou, A., Salas-Salvadó, J., Schwab, U., & Sievenpiper, J. L. (2019). Prevention of type 2 diabetes by lifestyle changes: A systematic review and meta-analysis. Nutrients, 11(11), 2611. https://doi.org/10.3390/nu11112611
Assessment Traits
Requires Lopeswrite
Assessment Description
Write a 500-750-word essay on the influence patient education has in health care using the experiences of a patient. Interview a friend or family member about that person's experiences with the health care system. You may develop your own list of questions.
Suggested interview questions:
1. Did a patient education representative give you instructions on how to care for yourself after your illness or operation?
2. Did a health care professional, pharmacist, nurse, doctor, or elder counselor advise you on your medication, diet, or exercise?
3. Who assisted you at home after your illness or operation?
4. Do you know of any assistance services, i.e., food, transportation, medication, that would help you stay in your home as you get older?
You are required to submit this assignment to LopesWrite. A link to the LopesWrite technical support articles is located in Class Resources if you need assistance.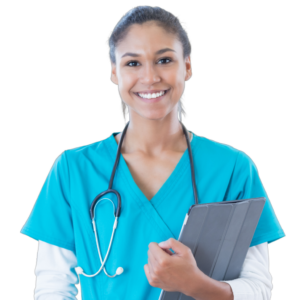 Struggling to meet your deadline ?
Older Adult Patient Education Issues Essay and Interview Assignment
done on time by medical experts. Don't wait – ORDER NOW!