Patient Education for Children and Adolescents Essay
Major Depressive Disorder in Children and Adolescents Essay
Major depressive disorder (MDD) is a significant mental illness that affects millions of individuals globally, including children and adolescents (World Health Organization, 2023).
Patients and caregivers need to identify the telltale signs and symptoms of MDD, comprehend the many treatment choices, and be aware of the support systems in their local communities. With the guidance of this post, you should be able to understand MDD and direction to the assistance you require.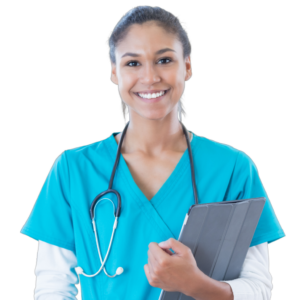 Struggling to meet your deadline ?
Patient Education for Children and Adolescents Essay
done on time by medical experts. Don't wait – ORDER NOW!
Signs and Symptoms
Major Depressive Disorder (MDD) symptoms and signs include persistent sadness, emptiness, and hopelessness (Bains & Abdijadid, 2022). Typical warning signs and symptoms include:
A depressed mood is usually characterized by persistent sadness and melancholy for most of the day; in children and adolescents, there is often an aspect of irritability.
Loss of interest or pleasure: the individual loses delight in once-enjoyed activities.
You may notice significant weight loss or increased changes in hunger and appetite. Children fail to gain weight as expected of their age group.
You may notice disturbances in sleep patterns, including difficulty falling asleep or excessive sleeping.
Fatigue and lack of energy: Constantly tired and low energy levels.
Self-doubt or guilt: Constantly thinking negatively of oneself, they think of themselves as worthless and guilty.
Poor concentration and having trouble focusing or making decisions: the adolescent finds it challenging to make even straightforward decisions.
You are frequently having thoughts of suicide or death.
Psychomotor agitation and retardation: the individual speech gets slowed, their movement decreases, and they have cognitive function that is impaired (Halverson, 2019).
Pharmacological and Nonpharmacological Treatment
MDD is managed through various modalities, from drugs to interventional, psychotherapeutic, and lifestyle modifications. Combination therapy of medications and psychotherapy has been found to work better than the treatments alone. The severe forms of the disorder are best handled using electroconvulsive therapy. The use of medications is crucial in the management of MDD. Commonly prescribed antidepressants include selective serotonin reuptake inhibitors (SSRIs) like fluoxetine and serotonin-norepinephrine reuptake inhibitors (SNRIs) such as venlafaxine (Dwyer & Bloch, 2019). These drugs assist in balancing brain chemistry to lessen depressive symptoms.
Speaking with a healthcare professional is critical to choose the drug and dose that will work best for you. Nonpharmacological therapies can help manage MDD in addition to medication. Psychotherapy, like Cognitive Behavioural treatment (CBT), can help one recognize damaging thought patterns and create coping mechanisms. Regular exercise, such as yoga, walking, or other physical activity, can improve mood and lessen depression symptoms. Building a network of supportive relationships is essential, as is looking for emotional support from friends, family, or support groups.
Community Resources and Referrals
For controlling MDD, having access to comprehensive care and support is essential. Think about the following neighborhood resources:
Local mental health organizations offer information, counseling, and support groups for MDD.
Support groups: Participating in support groups enables you to interact with people who have gone through similar things, providing mutual understanding and support.
Consulting mental health specialists enables individualized care and direction. Examples of such specialists are psychiatrists, psychologists, and counselors.
Crisis helplines are available for urgent support during emergencies.
It is essential to be knowledgeable about the presentation of Major Depressive Disorder, understands available treatment options, and be aware of community services. You do not have to deal with MDD alone; asking for expert help and support is a show of might.
References
Bains, N., & Abdijadid, S. (2022). Major depressive disorder. PubMed; StatPearls Publishing. https://www.ncbi.nlm.nih.gov/books/NBK559078/
Dwyer, J. B., & Bloch, M. H. (2019). Antidepressants for pediatric patients. Current Psychiatry, 18(9), 26–42F. https://www.ncbi.nlm.nih.gov/pmc/articles/PMC6738970/
Halverson, J. (2019, March 28). Depression clinical presentation: History, physical examination, major depressive disorder. Medscape.com. https://emedicine.medscape.com/article/286759-clinical
World Health Organization. (2023). Depressive disorder (depression). World Health Organisation. https://www.who.int/news-room/fact-sheets/detail/depression
PATIENT EDUCATION FOR CHILDREN AND ADOLESCENTS
Patient education is an effective tool in supporting compliance and treatment for a diagnosis. It is important to consider effective ways to educate patients and their families about a diagnosis—such as coaching, brochures, or videos—and to recognize that the efficacy of any materials may differ based on the needs and learning preferences of a particular patient. Because patients or their families may be overwhelmed with a new diagnosis, it is important that materials provided by the practitioner clearly outline the information that patients need to know.
For this Assignment, you will pretend that you are a contributing writer to a health blog. You are tasked with explaining important information about an assigned mental health disorder in language appropriate for child/adolescent patients and/or their caregivers.
Assigned disorder : MDD
TO PREPARE
• By Day 1, your Instructor will assign a mood or anxiety disorder diagnosis for you to use for this Assignment. *Major depressive disorder (MDD)*
• Research signs and symptoms for your diagnosis, pharmacological treatments, nonpharmacological treatments, and appropriate community resources and referrals.
THE ASSIGNMENT
In a 300- to 500-word blog post written for a patient and/or caregiver audience, explain signs and symptoms for your diagnosis, pharmacological treatments, nonpharmacological treatments, and appropriate community resources and referrals.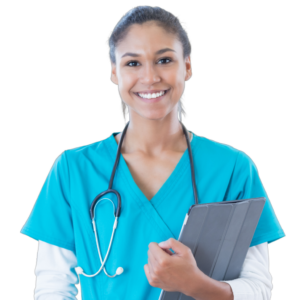 Struggling to meet your deadline ?
Patient Education for Children and Adolescents Essay
done on time by medical experts. Don't wait – ORDER NOW!