Pharmacology
The Infectious Diseases Society of America (IDSA) and the American Thoracic Society (ATS) guideline, comprehensively highlight the antibiotic selection for both community-acquired and hospital-acquired pneumonia (Shebl & Gulick, 2021). However, the treatment decision is arrived at based on several factors. Firstly, whether the patient will be treated as an outpatient or inpatient based on the pneumonia severity index and CURB-65 score. Similarly, patient profile influences the choice of the antibiotic. For instance, if the patient was previously healthy, if the patient has comorbidities, or if the has risk factors for resistant pathogens (Oliver et al., 2021). Furthermore, the severity of pneumonia also determines the choice of antibiotic therapy including the potential for combination therapy. Likewise, local resistance and susceptibility patterns as well as the suspected pathogens determine the selection of the broad-spectrum antibiotic (Oliver et al., 2021). Finally, the presence of allergies to certain medications as well as microbiological studies determine the antibiotic therapy to be administered.
It is well known that frequencies and severity of the disease vary between races. At the same time, the rate of acetylation of xenobiotics varies across individuals. Consequently, the efficacy of antibiotics for community/hospital-acquired pneumonia is reduced in rapid acetylators compared to low acetylators. To achieve efficacy, regimens with a maximum permissible dose of antibacterial drugs are recommended in regions with rapid acetylators. Additionally, genetic differences influence the choice, safety, and efficacy of the medications (Oliver et al., 2021). For instance, genetic polymorphisms interfere with innate immune mechanisms that may result in susceptibility or resistance to infection. On the other hand, cultural differences also alter the safety and efficacy of medications principally by influencing patients' adherence to therapeutic regimens. In conclusion, a prescriber has to keep in mind cultural, ethnic, and genetic differences while prescribing medications to ensure efficacy and safety.
References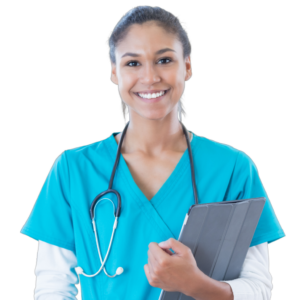 Struggling to meet your deadline ?
done on time by medical experts. Don't wait – ORDER NOW!
Oliver, M. B., Fong, K., Certain, L., Spivak, E. S., & Timbrook, T. T. (2021). Validation of a community-acquired pneumonia score to improve empiric antibiotic selection at an academic medical center. Antimicrobial Agents and Chemotherapy, 65(2). https://doi.org/10.1128/aac.01482-20
Shebl, E., & Gulick, P. G. (2021). Nosocomial Pneumonia. In StatPearls [Internet]. StatPearls Publishing. https://www.ncbi.nlm.nih.gov/books/NBK535441/
A patient presents with shortness of breath (SOB). When community-acquired or hospital-acquired pneumonia is suspected, how do you select your antibiotic according to current guidelines? Provide which guidelines you used. What ethnic, cultural, and genetic differences must be considered in patients in order to ensure the safety or efficacy of the medication?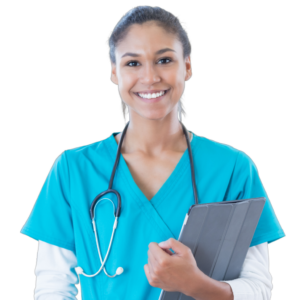 Struggling to meet your deadline ?
done on time by medical experts. Don't wait – ORDER NOW!