PICOT and EBP Assignment: Finding the Research Evidence Essay
PICOT
Jones, R. M., Van Den Bree, M., Zammit, S., & Taylor, P. J. (2020). Change in the relationship between drinking alcohol and risk of violence among adolescents and young adults: A nationally representative longitudinal study. Alcohol and Alcoholism (Oxford, Oxfordshire), 55(4), 439–447. https://doi.org/10.1093/alcalc/agaa020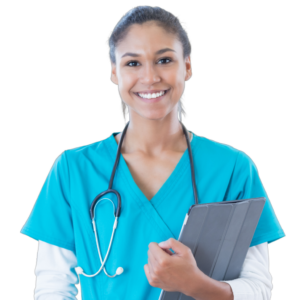 Struggling to meet your deadline ?
PICOT and EBP Assignment: Finding the Research Evidence Essay
done on time by medical experts. Don't wait – ORDER NOW!
Evidence at the fourth level because it is a retrospective observational cohort trial (Burns et al., 2018). The objective of the research was to assess the relationship between consuming alcohol and aggressiveness behavior as individuals grew older. The data used in this report comes from the National Longitudinal Study of Adolescent Health, a 1994-1995 survey of nationally representative teens in the United States. Four rounds of surveys were done in 1994- 95, 1995- 96, 2001- 02, and 2007- 08 (Jones et al., 2020). Subjects' age groups varied from eleven to twenty one at baseline, which was wave I. In regards to country of birth, institution population, institution type, area of residence, and race, the sample was likewise supposed to be representational of US school goers.
Study subjects were interviewed in their residences using audio computer-assisted self-interviewing. Each subject's parent was also in attendance. Respondents in the first wave undertook an interviewer-assisted survey. Statistics on sociological, demographic, and criminological data from the US Census Bureau (1990) at the census block group level (containing of 452 housing units or 1100 persons on average) were linked to study participants and used as covariates in the analyses (Jones et al., 2020). Participants were polled three additional times (in waves II 1996, wave III 2001- 02, and wave IV in 2008).
The cumulative percentage of interviewees experiencing aggression was nineteen point one percent in the first wave. The second wave had a weighted proportion of little more than eight percent, Wave III had a percentage of six point four, and the fourth wave had a proportion of two point one percent. The random-effects approach discovered that drinking one to four bottles upon every occasion was associated with a slight increment in the likelihood of aggression in both males, with an odds ratio of 1.36, 95% and confidence interval of  1.13-1.63. The females OR was 1.33, 95% , and CI 1.03-1.72. When five or more beers were drank on each occasion, the probability remained constant for females with an OR of 1.40 (0.99-1.97)) but dramatically rose for males, OR 2.41 (1.96-2.95). Predictive marginal effect simulations proved that violence rates decreased with age.
References
Burns, P. B., Rohrich, R. J., & Chung, K. C. (2018). The levels of evidence and their role in evidence-based medicine. Plastic and Reconstructive Surgery, 128(1), 305–310. https://doi.org/10.1097/PRS.0b013e318219c171
Jones, R. M., Van Den Bree, M., Zammit, S., & Taylor, P. J. (2020). Change in the relationship between drinking alcohol and risk of violence among adolescents and young adults: A nationally representative longitudinal study. Alcohol and Alcoholism (Oxford, Oxfordshire), 55(4), 439–447. https://doi.org/10.1093/alcalc/agaa020
This assignment must follow the template provided.
This assessment requires you to explore the literature. Using the PICOT you developed at the beginning of the course, search the literature (library database) to find 2 research articles that are examples of 2 different levels on the levels of evidence hierarchy. The pyramid that illustrates the levels of hierarchy is provided in instructional materials. Please read about the levels of evidence to ensure you understand them before selecting your articles.
Develop your title page
Page 1: Provide your APA 7th edition reference for your 1st article at the top of the page.
In paragraph 1, identify the level of evidence on the hierarchy, summarize the design, sample, hypothesis/research question and any other components of the study itself
In paragraph 2, discuss the findings and the relevance/importance of the study to nursing practice (ie. why is this information important to know?)
NO CONCLUSION is needed.
On a new page, Provide your APA 7th edition reference for your 2nd article at the top of the page.
Repeat steps 3 and 4 for the second article. Again, no conclusion is needed.
Your studies MUST be less than 5 years old (no exceptions)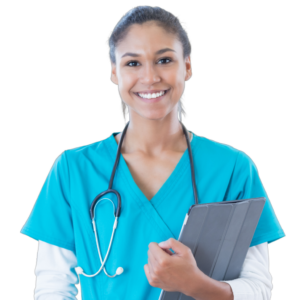 Struggling to meet your deadline ?
PICOT and EBP Assignment: Finding the Research Evidence Essay
done on time by medical experts. Don't wait – ORDER NOW!