Post Response Essay
Post Response Essay
Thank you for this informative post that champions health literacy (HL) among patients. As much as hospitals' role is providing medical treatment, they should also consider educating their patients about their medical ailments and treatment approaches. Bhattad & Pacifico (2022) contend that all patients require formal education regarding the disease they are suffering from, the symptoms of the disease, diagnostic approaches, appropriate use of medication, and be educated on how they can call for help when the disease severity has advanced to levels that warrant interventions. Patient education has been made possible through handouts for many diseases, and patients should be able to assess the appropriate handouts for the specific ailments they are suffering from (Bhattad & Pacifico, 2022).
I like the approach you use on your patients having to have a brief interview session and questioning them about their medication use and if they know the disease they are suffering from and the appropriateness of the medication they are on. Sometimes polypharmacy can be detected by asking some of these simple questions where patients are unaware of being on multiple drugs of the same function, which can synergistically cause many adverse effects. The provision of patient education helps patients to be aware of their health conditions, improve their health literacy, and promote patients to make informed decision-making which is based on medical and clinical evidence that is current and updated (Bhattad & Pacifico, 2022). This can also help achieve the promotion of patient preference.
A very close relationship exists between health education and HL among patients and in clinical practice. Therefore, as professional nurses, these are issues we should give enough weight and improve our patient education even after the provision of treatment interventions. By improving HL by educating patients, we increase health-related knowledge and self-care. According to Wang & Lo (2021), improved HL is among the performance indicators observed when assessing health education policies, activities, and interventions. When patients are aware of their diseases, they present to the hospital on time, therefore, decreasing morbidity and mortality.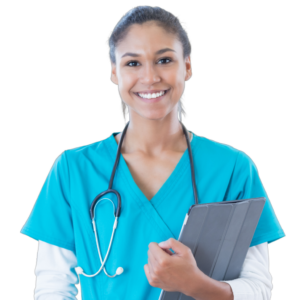 Struggling to meet your deadline ?
done on time by medical experts. Don't wait – ORDER NOW!
Sometimes it may be difficult for a patient to comprehend the terms and concepts used by medical professionals. Communication of patients with professionals influences a broad spectrum of outcomes from emotional to physiological, and they determine whether patients are receiving appropriate information (Wang & Lo, 2021). To limit this barrier, patients can effectively communicate with their healthcare providers through HL since HL is essential for people to use healthcare resources effectively. We should all advocate for patient education among our patients to improve health literacy and achieve good patient outcomes.
References
Bhattad, P. B., & Pacifico, L. (2022). Empowering Patients: Promoting Patient Education and Health Literacy. Cureus, 14(7). https://doi.org/10.7759/cureus.27336
Wang, M.-J., & Lo, Y.-T. (2021). Improving Patient Health Literacy in Hospitals – A Challenge for Hospital Health Education Programs. Risk Management and Healthcare Policy, Volume 14, 4415–4424. https://doi.org/10.2147/rmhp.s332220
Instructions for this discussion board below that was written by student) —I just need a written response addressing the topic below that was written by a student.
Patient education and health promotion are the essence of our job as registered nurses. Whether it be an urban or a rural population, each has its own disparities and barriers to health equity. One way in which I find myself promoting health literacy is by going through a patient's medications when I have time. I like to word the question by asking "do you take medicine for anything?". Usually, it is open-ended enough that they respond with, "oh, yes I take something for my blood pressure and for my sugar". Sometimes they will include over-the-counter items, but we sift through that relatively easily. If they have their bottles with them, I go through each one and ask the patient if they know what it is being taken for. I've had many encounters with patients who are taking duplicate medications without being aware. Patient education should never be taken for granted. I work with a low-income, often homeless patient population. I often notice patients are too intimidated to ask the doctors questions or sometimes they don't know how to ask the question. Yen and Leasure write, "most patients do not recognize their lack of comprehension. A substantial proportion of medical information is forgotten immediately after discharge." (2019). It's important to demonstrate patience and the willingness to sit with a patient while they gather their thoughts so that they do not feel flustered or embarrassed.
An article I came across discusses how to improve outcomes starting in childhood. Health Promotion Practice shares the Empower Action Model which "addresses childhood adversity as a root cause of disease by building resilience across multiple levels of influence to promote health, equity, and well-being" (Srivastav et al., 2020). The model recognizes that adverse childhood experiences are linked to unprotected sex, alcohol and substance misuse which increase chances of developing diseases later in life like cancers and depression. The model encompasses improvements in public health and race equity and inclusion (Srivastav et al., 2020).
References:
Srivastav, A., Strompolis, M., Moseley, A., & Daniels, K. (2020). The Empower Action Model: a framework for preventing adverse childhood experiences by promoting health, equity, and well-being across the life span. Health Promotion Practice, 21(4), 525-534. https://journals.sagepub.com/doi/pdf/10.1177/1524839919889355Links to an external site.
Yen, P. H. & Leasure, A. R. (2019). Use and effectiveness of the teach-back method in patient education and health outcomes. Federal Practitioner, 36(6), 284-289. https://www.ncbi.nlm.nih.gov/pmc/articles/PMC659095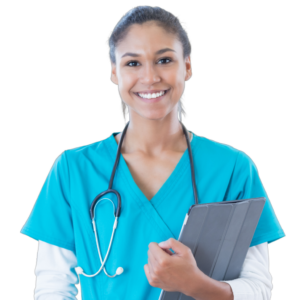 Struggling to meet your deadline ?
done on time by medical experts. Don't wait – ORDER NOW!