Research Analysis Essay
Topic
Client rights and informed consent in counseling
Why this topic?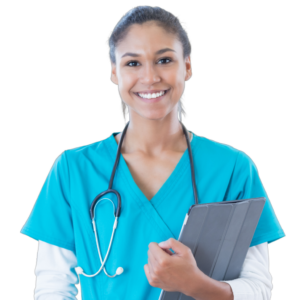 Struggling to meet your deadline ?
done on time by medical experts. Don't wait – ORDER NOW!
Professional counselors face multiple challenges in providing quality care for clients with burdensome mental, behavioral, and personality issues. Often, clients are unaware of their rights and may find the therapeutic processes mysterious (Corey et al., 2015). A lack of knowledge and awareness of therapeutic processes may expose clients to violations and malpractices that compromise the quality and efficiency of therapeutic interventions. Amidst the overarching objective of promoting the quality of therapeutic services, professional counselors operate under intense pressure to comply with ethical and professional standards. A profound example of these standards is the obligation to uphold clients' rights by providing informed consent. According to Corey et al. (2015), the therapeutic process should be a collaborative endeavor where professionals and clients interact and form partnerships that translate to improved outcomes. Before forming meaningful partnerships with clients, it is essential to uphold their autonomy and contribution to the therapeutic interventions.
The clients' right to receive accurate information regarding the therapeutic processes like diagnosis, treatment, risks, and prognosis are enshrined in the informed consent forms. According to Blease et al. (2020), professional counselors should establish the clients' voluntariness and uphold their rights to receive information about confidentiality issues by obtaining informed consent and explaining essential components and processes of therapeutic interventions. Similarly, Trachsel & Holtforth (2019) present informed consent as a legal and ethical aspect that entails explaining treatment options, durations, potential benefits, and possible risks, including side effects of treatment options. Finally, Gelke et al. (2022) identify as truthful informed consent as a tool for recognizing and improving the clients' decision-making capacity, promoting patient understanding, and disclosing treatment information to ensure voluntariness.
Thesis statement draft
Although providing quality therapeutic services is a daunting endeavor, uphold clients' rights and obtaining informed consent promote clients' awareness of treatment options, improve their decision-making capacity, and align with the established professional and ethical standards.
Prior knowledge of the topic (before researching)
Findings from the reviewed scholarly literature confirm my perceptions of the rationale for upholding clients' rights and obtaining informed consent. Before reviewing external evidence sources on the topic, I was aware of the professional and ethical standards that guide counselors, alongside professional counselors' responsibilities of complying with these standards. For example, counselors are responsible for providing complete information regarding all elements of therapeutic interventions, including diagnosis, treatment options, benefits, and potential risks. Also, they should respect clients autonomy and uphold other bioethical principles; beneficence, non-maleficence, and justice. Other responsibilities of professional counselor including ensuring dignified care, proper record-keeping, and safeguarding information privacy, security, and confidentiality.
Although I was aware of various professional and ethical standards that guide therapeutic practices, my knowledge of the rationale for obtaining informed consent from clients was deficient. Initially, I perceived informed consent as a formal process that occurs before initiating therapeutic processes. However, the reviewed scholarly literature enabled me to appreciate the role of informed consent in improving the quality of therapeutic interventions and enhancing clients' decision-making capacity.
References
Blease, C. R., Arnott, T., Kelley, J. M., Proctor, G., Kube, T., Gaab, J., & Locher, C. (2020). Attitudes about informed consent: An exploratory qualitative analysis of UK psychotherapy trainees. Frontiers in Psychiatry, 11(183). https://doi.org/10.3389/fpsyt.2020.00183
Corey, G., Callanan, P., Corey, C., & Schneider Corey, M. (2015). Issues and ethics in the helping professions (9th ed.). Cengage Learning.
Gerke, L., Ladwig, S., Pauls, F., Trachsel, M., Härter, M., & Nestoriuc, Y. (2022). Optimized informed consent for psychotherapy: Protocol for a randomized controlled trial. JMIR Research Protocols, 11(9), e39843. https://doi.org/10.2196/39843
Trachsel, M., & grosse Holtforth, M. (2019). How to strengthen patients' meaning response by an ethical informed consent in psychotherapy. Frontiers in Psychology, 10(1747). https://doi.org/10.3389/fpsyg.2019.01747
Remember to submit your work following the file naming convention FirstInitial.LastName_M01.docx. For example, J.Smith_M01.docx. Remember that it is not necessary to manually type in the file extension; it will automatically append.
Start by reading and following these instructions:
Quickly skim the questions or assignment below and the assignment rubric to help you focus.
Read the required chapter(s) of the textbook and any additional recommended resources. Some answers may require you to do additional research on the Internet or in other reference sources. Choose your sources carefully.
Consider the discussion and the any insights you gained from it.
Create your Assignment submission and be sure to cite your sources, use APA style as required, check your spelling.
Assignment:
Research Analysis: Stage 1
This week you will select a topic for your analysis paper and locate 3 empirical research articles that relate to your topic.
Research Analysis
In your research analysis paper, you will select one specific issue, question, topic, problem, or concern of interest to you (as it pertains to ethics in the helping professions), and then build your paper around this topic. The research analysis provides an integrative review of current research; you should go beyond simply explaining your topic to highlight how recent research informs the topic. You will build your research analysis in three stages:
Stage 1: Select topic and locate 3 relevant empirical research articles.
Stage 2: Create the structure for your research analysis paper including title page, introductory paragraph, outline of body of paper and reference page.
Stage 3: Complete research analysis paper.
This week you ONLY focus on Stage 1; you must select a topic and locate relevant empirical research articles.
Empirical research articles must be:
Peer-reviewed
Present original research
Published in scientific journals
Published in the last 5 years
For more information on what constitutes an empirical research article, see: http://www.libraries.psu.edu/psul/researchguides/edupsych/empirical.html
Assignment Expectations:
Length: 500 words minimum)
identify your topic in a single sentence;
explain why you chose this topic
provide a draft thesis statement
waht do you know about the topic already (before researching)
list the APA style reference for each of the 3 empirical articles
References: provide the APA style citation for each of the 3 empirical articles
Format: save your assignment as a Microsoft Word (.doc or .docx), Open Office (.odt) or rich text format (.rtf) file type
Submission: submit your assignment to the Drop Box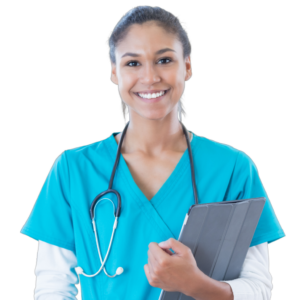 Struggling to meet your deadline ?
done on time by medical experts. Don't wait – ORDER NOW!