Response to Health Beliefs And Practices Paper
Response to Health Beliefs and Practices Paper
Hello …
Thank you for such a great discussion on health beliefs and practices. Indeed, health is a complex and dynamic state that results from the interplay of various factors. Genetics plays a crucial role in determining an individual's susceptibility to diseases, such as hereditary diseases and responses to medications. Additionally, personal behaviors significantly contribute to overall health outcomes. Lifestyle choices, including diet, physical activity, tobacco use, alcohol consumption, and sleep patterns, play pivotal roles in maintaining health or increasing the risk of chronic diseases (Kim & Kim, 2020). Adopting healthy behaviors helps mitigate the impact of genetic predispositions and positively influences health.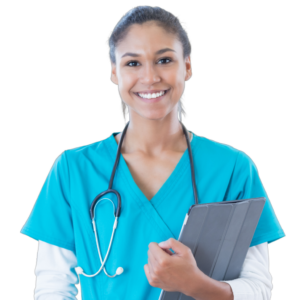 Struggling to meet your deadline ?
Response to Health Beliefs And Practices Paper
done on time by medical experts. Don't wait – ORDER NOW!
Access to quality health care is vital in promoting health and preventing illness. Disparities in healthcare accessibility can result from socioeconomic position, geographical location, and health insurance coverage. Individuals with limited access to healthcare face delays in diagnosis and treatment, leading to poor health outcomes (CDC, 2019).  The physical environment in which individuals reside plays a significant role in shaping health. Exposure to pollutants, toxins, and other environmental hazards can lead to respiratory and cardiovascular diseases (CDC, 2019). On the other hand, access to clean water promotes better health and well-being. Understanding and addressing environmental factors are crucial for creating healthier living environments.
Socioeconomic position, influenced by factors such as education, income, and occupation, has a profound impact on health outcomes. Individuals from lower socioeconomic backgrounds often face barriers to accessing healthcare, healthy food, and safe living conditions (McMaughan et al., 2020). Consequently, they may be at higher risk for chronic diseases and have reduced life expectancy compared to those in higher socioeconomic positions. Cultural beliefs and practices also play a significant role in shaping health behaviors and perceptions. Traditions, customs, and religious beliefs can influence individuals' attitudes toward seeking healthcare and adhering to treatment regimens. Integrating cultural competence into healthcare can improve patient-provider communication and lead to better health outcomes.
Social media plays a critical role in shaping health beliefs and disseminating health-related information, especially during global health crises like the COVID-19 pandemic. While it offers numerous benefits in promoting health awareness and preventive measures, challenges of trustworthiness and the formation of echo chambers underscore the importance of promoting media literacy and critical thinking (Kim & Kim, 2020). To harness the potential of social media for positive health outcomes, it is essential for users to critically evaluate information sources and for healthcare organizations and experts to actively engage in accurate information dissemination.
 References
CDC. (2019). Frequently asked questions. Cdc.gov. https://www.cdc.gov/nchhstp/socialdeterminants/faq.html
Kim, S., & Kim, S. (2020). Analysis of the impact of health beliefs and resource factors on preventive behaviors against the COVID-19 pandemic. International Journal of Environmental Research and Public Health, 17(22), 8666. https://doi.org/10.3390/ijerph17228666
McMaughan, D. J., Oloruntoba, O., & Smith, M. L. (2020). Socioeconomic status and access to healthcare: Interrelated drivers for healthy aging. Frontiers in Public Health, 8, 231. https://doi.org/10.3389/fpubh.2020.00231
PLEASE I NEED A DISCUSSION RESPONSE TO THIS STUDENT'S TOPIC BELOW ASAP.
Health is influenced by several factors that can be categorized into categories such as genetics, personal behaviors, access to quality health care or environmental factor, and the general external environment – physical factors like pollution and clean water. All these categories are tightly connected and outlined by socioeconomic position that can also be shaped by education, health beliefs, and practices (Centers for Disease Control and Prevention, 2019). Socioeconomic position influences the health of individuals at different levels by many variables – within families or within the neighborhoods in which individuals reside. Family beliefs, cultural values transmitted from generation to generation, and the environment can positively and negatively affect an individual's health. Traditional and mass culture contours people's perception of health and how they perceive health opportunities (Holman et al., 2019).
Social media plays a critical role in developing health beliefs and helping to disseminate information. The COVID-19 outbreak drastically boosted the role of social media. Health information is shared between multi-users but is not always reliable despite the increased trust in it. Also, social media can help people to get into groups with common beliefs (Yao & Sheng, 2022). For example, not everyone believes that germs cause some diseases; some think vaccines should not be administered. In some cultures, sickness might be caused by spirit possession, body imbalance, or just being a part of God's plan. Some people will try home remedies before coming to a provider. Some people argued the necessity of masks during the Covid-19 pandemic. People in rural areas think mental illnesses are untreatable and considered a weakness. The lack of health literacy leads to the association between mental illness with social discrimination, less social interaction with community members, and consideration of the illness with danger (Kumar et al., 2022).
Also, beliefs and practices are dynamic and change with an individual's experience. As an immigrant, my experience, literacy, and beliefs, including my experience within my country's health systems, evolved through my life experience in the States and nursing education.
Understanding of patient's beliefs is essential to determine the course of illness, promote health literacy, and be culturally responsive (Kahissay et al., 2017).
References:
Centers for disease control and prevention. (2019, December 19). Frequently Asked Questions | Social Determinants of Health | NCHHSTP | CDC. Www.cdc.gov. https://www.cdc.gov/nchhstp/socialdeterminants/faq.html#:~:text=Health%20is%20influenced%20by%20manyLinks to an external site.
Holman, H. C., Williams, D., Sommer, S., Johnson, J., Elkins, C. B., & Assessment Technologies Institute. (2019). RN community health nursing (8th ed.). Assessment Technologies Institute.
Kahissay, M. H., Fenta, T. G., & Boon, H. (2017). Beliefs and perception of ill-health causation: a socio-cultural qualitative study in rural North-Eastern Ethiopia. BMC Public Health, 17(1). https://doi.org/10.1186/s12889-017-4052-y
Kumar, P., Tiwari, D., Kanabar, B., Patel, V., Chanpa, N., & Vasavada, D. (2022). Mental health knowledge among rural school students. Indian Journal of Social Psychiatry, 38(3), 282. https://link-gale-com.library.collin.edu/apps/doc/A720730867/AONE?u=txshracd2497&sid=bookmark-AONE&xid=e1e1d746
Yao, R., & Sheng, D. (2022). The Impact of Beliefs on Health Information Social Sharing for Users: The Perspectives of Social Psychology and Information Technology. Frontiers in Psychology, 13, 891126. https://doi.org/10.3389/fpsyg.2022.891126
Edited by Marina Kuziarova on Jul 18 at 7:20pm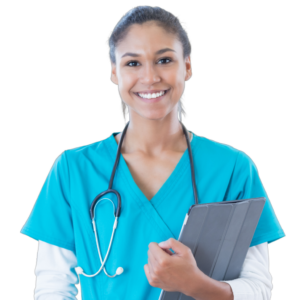 Struggling to meet your deadline ?
Response to Health Beliefs And Practices Paper
done on time by medical experts. Don't wait – ORDER NOW!