The Health Assessment of Infants Essay
The Health Assessment of Infants
A comprehensive assessment of infants is imperative to know whether they are on the right track of growth and development. Anthropometric measurements such as head circumference, weight, height, and chest circumference provide information that tells whether a child has healthy growth and development or not. In the case study, the child's anthropometric measurements show that she is at risk of developmental delay. For example, weight is in the 5th percentile, indicating the infant is overweight. Similarly, the child's height of 68.5 cm and head circumference also fall in the 25th percentile of the CDC growth chart (CDC, 2020). These show she has a lesser height and bigger head than 75% of infants within the same growth milestone. However, in rare cases, some children may slightly deviate from the development track, but this does not mean they are not healthy.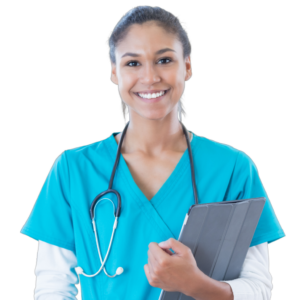 Struggling to meet your deadline ?
The Health Assessment of Infants Essay
done on time by medical experts. Don't wait – ORDER NOW!
Developmental Markers
At nine months, the infant falls into the 9-12 months' developmental milestone. At 9-12 months, the social and emotional markers include differentiating between strangers and family members (Misirliyan & Huynh, 2021). The child tends to be clingy and develop an interest in favorite toys. Similarly, in cognitive development, the developmental cues evident at this milestone include using index finger and thumb to pick small stuff, exchanging things from one hand to another, looking for something hidden from him, putting things in the mouth smoothly, and can play peek-a-boo (Vlasblom et al., 2019). In language development, a nine-month old can make bubbles with the mouth and other sounds such as "mamama", "baba", and respond to these sounds by following others' gestures. Additionally, a child at a milestone can also understand "no" and point at stuff. Finally, milestones in motor development at nine months include sitting without support and moving while holding thongs such as furniture. Children at this age also crawl and attempt to stand with support.
Recommendations to the Mother
The mother would be recommended to continue with breast milk and infant formula at least until 12 months and, if possible two years. Breast milk has nutritional value that cannot be derived from foods, important for proper growth and development (CDC, 2018). I would also recommend that the mother pay close attention to the child's behavior and interaction, including voice recognition, smiling, alertness, control, and movements. The mother should understand the developmental milestone of the infant and know what to look out for and signs that the child might be lagging in growth and development (Flensborg-Madsen et al., 2019).
Similarly, it would be helpful to educate the mother on appropriate foods for the child and those with high nutritional value, such as iron and minerals, which are critically important during the early years of development. Referring the mother to resources of proper diet and healthy meals for the 9-12 months' milestone will assist the mother in supporting their baby's proper nutrition. These recommendations are supported by study evidence and guidelines, which stress the importance of nutrition and parameters for appropriate growth and development.
References
CDC. (2018). Developmental Monitoring and Screening for Health Professionals. Retrieved from CDC: https://www.cdc.gov/ncbddd/childdevelopment/screening-hcp.html
CDC. (2020, September 11). Growth Charts. Retrieved from CDC: https://www.cdc.gov/growthcharts/index.htm
Flensborg-Madsen, T., Grønkjær, M., & Mortensen, E. (2019). Predictors of early life milestones: Results from the Copenhagen Perinatal Cohort. BMC Pediatr , 19, 420. https://doi.org/10.1186/s12887-019-1778-y.
Misirliyan, S. S., & Huynh, A. (2021). Development Milestones. Treasure Island (FL): StatPearls Publishing.
Vlasblom, E., Boere-Boonekamp, M., Groen, E.-d., Dusseldorp, E., Dommelen, P., & Verkerk, P. (2019). Predictive validity of developmental milestones for detecting limited intellectual functioning. PlosOne, https://doi.org/10.1371/journal.pone.0214475.
Assessment Description
Consider the following patient scenario:
A mother comes in with 9-month-old girl. The infant is 68.5cm in length (25th percentile per CDC growth chart), weighs 6.75kg (5th percentile per CDC growth chart), and has a head circumference of 43cm (25th percentile per CDC growth chart).
Describe the developmental markers a nurse should assess for a 9-month-old female infant. Discuss the recommendations you would give the mother. Explain why these recommendations are based on evidence-based practice.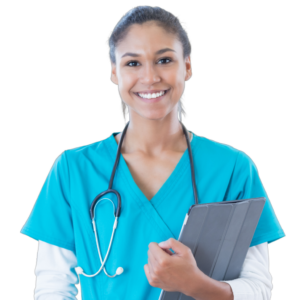 Struggling to meet your deadline ?
The Health Assessment of Infants Essay
done on time by medical experts. Don't wait – ORDER NOW!