The Health Assessment Of Infants: Low Birth Weight
The Health Assessment Of Infants: Low Birth Weight
Centers for Disease Control and Prevention (CDC) defines low birth weight as infants with less than 2.5 kg of weight t the time of their birth (CDC, 2020). The main causes of low birth weight are preterm birth and growth retardation of the fetus. Approximately 8.24% of infants are born with low birth weight (CDC, 2020). Low birthweight is preventable and falls under the public health's mandate to improve maternal and infant health. Low birth weight is problematic because of the associated negative impacts on the health and wellbeing of the infant and socioeconomic implications to the family and community. The purpose of this paper is to discuss the effects of low birth weight on family and community with a focus on the socioeconomic implications, ongoing care, and comorbidities caused by prematurity.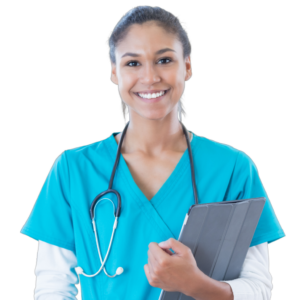 Struggling to meet your deadline ?
The Health Assessment Of Infants: Low Birth Weight
done on time by medical experts. Don't wait – ORDER NOW!
Studies show negative outcomes for families with an extremely low birth weight infant. In one study, the researchers reported long-term effects such as difficulties in child attachment, pronounced family stress, and adverse health outcomes for families. Additionally, evidence support that low-birth-weight causes family sequelae, meaning that the effects on the family are not temporary but permanent and likely to last through to adulthood (Anil et al., 2020). Other studies also report parental socioeconomic risk and general negative outcomes for families. Similarly, extremely low birth weight has cost implications for families and communities. Families spend a substantial amount of money on medical costs starting from birth (Anil et al., 2020). To when the child is five years because preterm children stay longer in hospital after birth and subsequently are prone to various health issues and ongoing care, requiring medical treatment. Moreover, past five years, the medical cost to treat low-birthweight-related conditions.
Children with low birth weight often are at high risk of acquiring developmental disabilities, including cognitive delays, cerebral palsy, vision, and hearing impairments, which last a lifetime. Thus, they require special needs in education and other areas of life. Taking care of special needs child is emotionally, financially, and physically draining for families. Additionally, children with low birth weight are likely to develop chronic conditions and have comorbidities in the long run (Anil et al., 2020). The burden of managing these diseases and the emotional toll it takes on the children can lead to poor quality of life for the family. Equally, low birth weight affects a person's productivity as they turn into adults, leading to economic losses for the community and the country.
Low birth weight disproportionately affects African-Americans. According to Ratnasiri et al. (2018), African-American women are 2.4 times more likely to have Low birth weight infants than Caucasian women. The disparity in low birth weight among African Americans could be explained by the experiences and impacts of race, which create less favorable conditions for people from this community. For example, African-Americans are prone to poor socioeconomic conditions, stress, mental illness, and toxic exposures that affect the mother during pregnancy, leading to low birth weight (Braveman et al., 2021). Moreover, the stressful exposures mean the women are likely to succumb to preterm birth, which is one of the causes of low birth weight. I would recommend the Low Birth Weight Development Center to families with low birth weight children. The center provides support and resources to assist these families in navigating through the challenges of living with low-weight children.
Conclusion
Low birth weight is a public health problem attracting major attention because of its impacts on the child's growth and development and health outcomes, as well as the families and communities. Low birth weight requires that the infant remains in the hospital for neonatal care, which leads to high medical costs. Such children are likely to develop comorbid conditions and are at high risk of developmental deficiencies and chronic conditions in the long run. These lead to special needs and constant medical maintenance to promote better health outcomes. The situation is socially, emotionally, physically, and financially draining for families. Similarly, low birth weight is associated with reduced productivity, leading to economic losses. Low birth weight is prevalent among African-American communities because of the direct and indirect effects of racism, leading to stress, low socioeconomic conditions, and violent exposures.
References
Anil, K. C., Basel, P., & Singh, S. (2020). Low birth weight and its associated risk factors: Health facility-based case-control study. PlosOne, https://doi.org/10.1371/journal.pone.0234907.
Braveman, P., Dominguez, T., Burke, W., Dolan, S., Stevenson, D., Jackson, F., & Collins, J. (2021). Explaining the Black-White Disparity in Preterm Birth: A Consensus Statement From a Multi-Disciplinary Scientific Work Group Convened by the March of Dimes. Reproductive Epidemiology, https://doi.org/10.3389/frph.2021.684207.
CDC. (2020). Birthweight and Gestation. Retrieved from CDC: https://www.cdc.gov/nchs/fastats/birthweight.htm#:~:text=Number%20of%20babies%20born%20low,Percent%20born%20preterm%3A%2010.09%25
Ratnasiri, A., Parry, S., & Arief, V. (2018). Recent trends, risk factors, and disparities in low birth weight in California, 2005–2014: a retrospective study. Matern health, neonatol and perinatol, 4, 15. https://doi.org/10.1186/s40748-018-008.
Describe the effect of extremely low birth weight babies on the family and community. Consider short-term and long-term impacts, socioeconomic implications, the need for ongoing care, and comorbidities associated with prematurity. Explain how disparities relative to ethnic and cultural groups may contribute to low birth weight babies. Identify one support service within your community to assist with preterm infants and their families and explain how the service adequately addresses the needs of the community, or a population in your community. Provide the link to the resource in your post.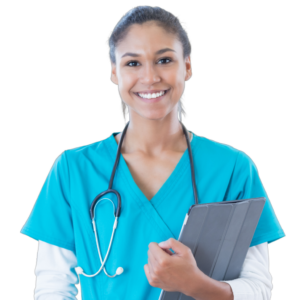 Struggling to meet your deadline ?
The Health Assessment Of Infants: Low Birth Weight
done on time by medical experts. Don't wait – ORDER NOW!