The Portrayal of Families and Relationships Essay
Peppermint,produced by Pierre Morel,was the film I watched that depicts various relationships across different fronts. The film's main character is Riley North, a woman and parent whose existence and a horrific tragedy irreversibly shatters hopes. After the criminal court system denies her justice for the cold murder of her family members, Riley spends five years training to become aruthless executioner (Morel, 2018). On the fifth anniversary of her tragedy, she reappeared to seek vengeance on people she perceives had wronged her and her family over the previous five years. The globe is divided over whether Riley North is a felon or a patriot in the aftermath of a Los Angeles atrocity.The purpose of this paper is to identify various relational aspects exhibited in the movie,showing that individuals can go to extreme heights topunish those who hurt their loved ones.
A Summary of the Movie's Relationships and Plot
Jennifer Garner portrays Riley North, a mother and wife who works as a banker in Los Angeles. She and her husband, Chris, struggle to make ends meet as they both work in the finance sector, with her companion owning a car repair business (Abrams, 2018). Carly, the couple's ten-year-old daughter, is their only child. Chris's coworker pushes him to commit robbery to get some quick cash from Garcia, but he defies this scheme and approaches his colleague to inform him of his impending absence.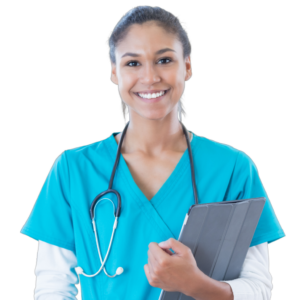 Struggling to meet your deadline ?
The Portrayal of Families and Relationships Essay
done on time by medical experts. Don't wait – ORDER NOW!
Carly's birthday is December 21; however, her party was cancelled after Riley got into a confrontation with another family in the vicinity the preceding Saturday. Riley and Chris treat their daughter to pizza and the Christmas fair in response to the disappointment.Upon learning about the heist scheme, Garcia immediately deploys his men to deal with Riley and her family(Morel, 2018). In a drive-by shooting, Garcia's henchmen murder Carly and Chris and repeatedly incapacitate Riley.
After this ordeal, Riley fully recovers after a month in a coma but promises to avenge the death of her family members. Stan Carmichael, the primary detective on the case, interacts with her to determine what leads to the current situation. On further interrogation, she identifies the assassins who murdered her beloved family from a crowd (Abrams, 2018). Garcia's lawyer visits Riley before the first hearing and fails to influence her through bribery.
During the preliminary hearing, the assassins' attorneys interrogate Riley about her account of events by bringing up her doctor's prescription for antipsychotic medication. The judge, who Garcia bribes, dismisses the case against the three assassins due to a shortage of evidence (Abrams, 2018). Riley becomes outraged and takes her vengeance to the courts, accusing the perpetrators of siding with the judge to deny her justice. In response, the court security apprehends her and transports her to jail. Due to her existing condition, the judge rules Riley be sent to a psychiatric hospital, where she escapes after attacking Carmichael.
After a year-long journey, Riley returns to Los Angeles five years later and executes the three assailants in front of their scared families. Soon after, Carmichael and his sidekick Detective Moises Beltran are on the case to find out who assassinated the three. As a result, Carmichael developed into a borderline alcoholic due to limited evidence and the hectic nature of the case. Lisa Inman, an FBI agent, contacts the two detectives and informs them that she believes Riley is responsible for the murders(Abrams, 2018). She tells them of the FBI's five-year quest for Riley and the discovery that Riley spent the last five years morphing into an exceedingly deadly serial killer.
Riley detonates a bomb at the judge's residence, who dismissed her case, instantly murdering him in her quest for justice. She had previously slain both defence and prosecution attorneys for their combined efforts to deny her justice five years ago. Every time Riley kills her enemies, she returns to the van placed on the road side, which serves as her temporary house on Skid Row(Abrams, 2018). The public does not report her to the police since she protects the people on the street. Riley is regarded as a hero on social media due to her complicated history and precise victim selection.
Riley surrenders to Garcia when he threatens to kill some of the youngsters on Skid Row. Carmichael's handgun, which he used to fire and murder Inman, ended up in Garcia's garbage can following the woman's savage assault. Garcia assassinates Carmichael as the authorities approach and attempts to exit the situation at that point. Riley follows him and successfully disarms him before police officers surround her, instructing her to lie down her firearm and avoid shooting the drug lord(Abrams, 2018). Riley shoots Garcia in the head because he boasts about doing less prison time than she will. Riley is shot and injured by officers, but she tries to run among the mayhem. Beltran, in any event, is aware of her location and pays trips to both her daughter's and husband's graves in an attempt to locate her.
Beltran sees her amid the pandemonium, gravely injured. In contravention of Riley's desires, he arranges her arrest and hospitalization. When Beltran returns a few days later, she is shackled to her hospital bed, healing. Beltran informs her that many police officers support her actions and exits the room with a handshake.
Conclusion
This movie is the story of a lady who stands up against corruption and injustice in a man-dominated world. While admiring Jennifer Garner's fighting abilities, one cannot help but feel her character's anguish in every moment. The movie illustrates various relationships, including the family bond, business rivalry, client and attorney misunderstanding, and how the criminal justice system undermines women through corruption and discrimination.
References
Abrams, S. (2018). Peppermint movie review & film summary (2018). Roger Ebert. Retrieved March 2, 2022, from https://www.rogerebert.com/reviews/peppermint-2018
Morel, P. (2018). Peppermint. Lakeshore Entertainment and STXfilms. Watch Peppermint (2018) (supernova.to)
Describe a book, movie, or TV show that you are familiar with which features characters in families or personal relationships.
Select at least two families/relationships from your chosen story and explain the relationship characteristics and dynamics between individuals.
Apply terminology presented within the module when analyzing the relationships. Be sure to include APA citations for any resources you used as references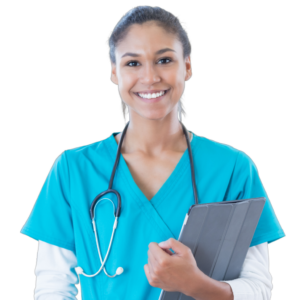 Struggling to meet your deadline ?
The Portrayal of Families and Relationships Essay
done on time by medical experts. Don't wait – ORDER NOW!