The Role of the RN/APRN in Policy-Making Discussion
The Role of the RN/APRN in Policy-Making Discussion
Opportunities
Nurses have unique opportunities to influence policy decisions. First, RNs and APRNs are on the frontline, giving them a better understanding of the impact of health policies and corresponding organizational policies in the clinical environment. As such, nurses can voice their concerns when they observe that a certain policy is not working as effectively as it should, or hindering attainment of quality care. Nurses can suggest a review of such policy to enhance its effectiveness in practice environment. Secondly, nurses as patient advocates can identify and propose policies that promote equity to enhance health access for underserved and vulnerable populations (Milstead & Short, 2019). This opportunity occurs through professional nursing organizations such as the American Nurses Association (AMA) that provide platforms for advocacy and contributions to policy making process.
Challenges
One of the challenges presented by these opportunities is the limited knowledge of nurses on the policy process. The lack of knowledge makes some nurses limit their participation in the policy process including policy evaluation, yet, they can make great impact in developing policies that address critical issues in healthcare (Hajizadeh et al., 2021). As a nurse, I would overcome this challenge by taking a course on policy. Another challenge is the membership process at the professional organizations, which is often complex with a list of requirements. This makes most nurses shy away from registering as members. Yet, having a platform is critical for advocacy and contributions to policy development. I would mitigate this challenge by obtaining the licenses and certifications required and commence the membership registration/renewal process early.
Strategies
The first strategy is to make advocacy and policy process part of nursing education. This will allow nurses to understand the importance of advocacy and how policy development works, encouraging their participation (Turale & Kunaviktikul, 2019). The second strategy is through seminars, which are often held annually by the professional organizations such as the AMA. These seminars emphasize the need for advocacy and motivate members to engage actively with policy issues.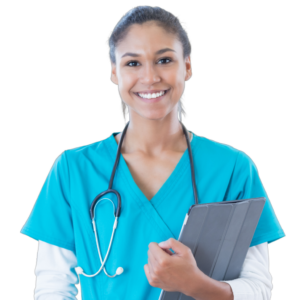 Struggling to meet your deadline ?
The Role of the RN/APRN in Policy-Making Discussion
done on time by medical experts. Don't wait – ORDER NOW!
References
Hajizadeh, A., Zamanzadeh, V., & Kakemam, E. (2021). Factors influencing nurses participation in the health policy-making process: a systematic review. BMC Nurs, 20, 128. https://doi.org/10.1186/s12912-021-00648-6.
Milstead, J. A., & Short, N. M. (2019). Health policy and politics: A nurse's guide (6th ed.). Burlington, MA: Jones & Bartlett Learning.
Turale, S., & Kunaviktikul, W. (2019). The contribution of nurses to health policy and advocacy requires leaders to provide training and mentorship. International Nursing Review, 66(3), 302-304. https://doi.org/10.1111/inr.12550.
Discussion 2: The Role of the RN/APRN in Policy-Making
Word cloud generators have become popular tools for meetings and team-building events. Groups or teams are asked to use these applications to input words they feel best describe their team or their role. A "word cloud" is generated by the application that makes prominent the most-used terms, offering an image of the common thinking among participants of that role.
What types of words would you use to build a nursing word cloud? Empathetic, organized, hard-working, or advocate would all certainly apply. Would you add policy-maker to your list? Do you think it would be a very prominent component of the word cloud?
Nursing has become one of the largest professions in the world, and as such, nurses have the potential to influence policy and politics on a global scale. When nurses influence the politics that improve the delivery of healthcare, they are ultimately advocating for their patients. Hence, policy-making has become an increasingly popular term among nurses as they recognize a moral and professional obligation to be engaged in healthcare legislation.
To Prepare:
Revisit the Congress.gov website provided in the Resources and consider the role of RNs and APRNs in policy-making.
Reflect on potential opportunities that may exist for RNs and APRNs to participate in the policy-making process.
Post an explanation of at least two opportunities that exist for RNs and APRNs to actively participate in policy-making. Explain some of the challenges that these opportunities may present and describe how you might overcome these challenges. Finally, recommend two strategies you might make to better advocate for or communicate the existence of these opportunities to participate in policy-making. Be specific and provide examples.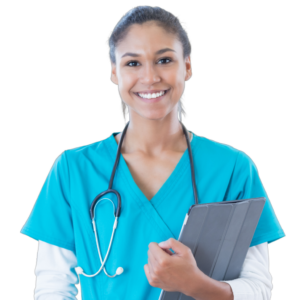 Struggling to meet your deadline ?
The Role of the RN/APRN in Policy-Making Discussion
done on time by medical experts. Don't wait – ORDER NOW!