Topic 5: Characteristics Of Nursing Research Utilization And Evidence-Based Practice Paper 
Topic 5: Characteristics Of Nursing Research Utilization And Evidence-Based Practice Paper

DQ 1: Combining Qualitative and Quantitative Methods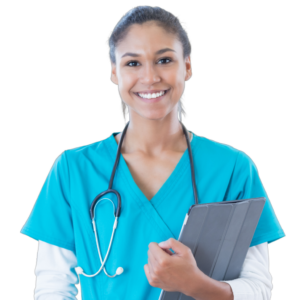 Struggling to meet your deadline ?
Topic 5: Characteristics Of Nursing Research Utilization And Evidence-Based Practice Paper 
done on time by medical experts. Don't wait – ORDER NOW!
Nursing research is valuable in developing knowledge about health and discovering advancements in this growing field. In many nursing studies, researchers use one method (qualitative or quantitative) to collect, analyze, and interpret data. Each method has its advantages and disadvantages that vary depending on a researcher's experience, the type of study, subjects, and availability of resources. Both methods can be used in a research study, and advantages and disadvantages vary profoundly.
One of the main advantages of using both methods in a nursing study is to improve the evaluation of the study. Generally, combining qualitative and quantitative data helps researchers balance the limitations of one approach with the strengths of the other. The improved evaluation also helps to interpret information in more detail. Regnault et al. (2018) asserted that mixing quantitative and qualitative data enhances understanding of the concept being studied since it is explored from different perspectives. For instance, a mixed-methods study of the effects of exclusive breastfeeding on children's cognitive knowledge would include numbers and descriptive data to help health care professionals, mothers, governments, and other stakeholders to understand the relationship between the variables from different dimensions. Some will evaluate and interpret the information using numbers, as others use descriptive text.
Combining qualitative and quantitative approaches provides a more holistic view of the research's subject matter. It helps the research's audience to gain deeper insights into the study's questions or hypotheses. However, researchers should be adequately knowledgeable and resourced when using both methods. As Almeida (2018) posited, mixed methods research is time-consuming and tedious since it requires collecting and synthesizing two data types to come up with quantifiable and descriptive deductions. The process often involves interdisciplinary researchers, which makes it more expensive than a single-method study.
References
Almeida, F. (2018). Strategies to perform a mixed methods study. European Journal of Education Studies, 5(1), 137-151. http://dx.doi.org/10.5281/zenodo.1406214
Regnault, A., Willgoss, T., & Barbic, S. (2018). Towards the use of mixed methods inquiry as best practice in health outcomes research. Journal of Patient-Reported Outcomes, 2(1), 1-4. https://doi.org/10.1186/s41687-018-0043-8
DQ 2: Adopting a Research-Based Practice
Patients' problems vary depending on their health approaches, environments, and vulnerabilities, among other factors. Due to such differences, nurses encounter patients with differing needs, beliefs, and perceptions. Since the differences affect health and patient care outcomes, nurses must ensure that health interventions are up-to-date, relevant, and evidence-based. According to Nieswiadomy and Bailey (2018), the importance of evidence-based practice in nursing cannot be emphasized enough since it enables nurses to make accurate clinical decisions. Besides research, nurses incorporate patient preferences and clinical expertise to provide the best possible care.
Evidence-based practice is applied in my workplace diversely. It is used to guide the leaders and staff in addressing workplace problems. One of the workplace problems requiring expertise and scientific evidence to address is incivility among health care staff. It is a prevalent problem characterized by rude and discourteous actions towards colleagues. Incivility hampers nurses' mental health and emotional well-being and can lead to depression (Ma et al., 2018). Scientific evidence is used to address such problems and others like burnout. For instance, research on cognitive rehearsal and resilience training is used to guide leaders in addressing workplace incivility and employees' burnout. Effectively addressing the current and emerging problems helps nurses to provide optimal care.
Evidence-based practice is also applied in my workplace to improve patient care outcomes. One of the components that leaders emphasize in my workplace is patient preferences. Patients' beliefs, culture, and values are evaluated and integrated into the care plan, which helps nurses to provide holistic and culturally competent care (Jongen et al., 2018). Importantly, evidence-based practice helps nurses evaluate the effectiveness and risks of treatment methods. For instance, they regularly evaluate and analyze scientific data on COVID-19 management to understand care coordination, telehealth, mental health support for COVID-19 patients, and other elements of patient-centered care.
References
Jongen, C., McCalman, J., & Bainbridge, R. (2018). Health workforce cultural competency interventions: a systematic scoping review. BMC Health Services Research, 18(1), 232. https://doi.org/10.1186/s12913-018-3001-5
Ma, C., Meng, D., Shi, Y., Xie, F., Wang, J., Dong, X., … & Sun, T. (2018). Impact of workplace incivility in hospitals on the work ability, career expectations and job performance of Chinese nurses: A cross-sectional survey. BMJ Open, 8(12), e021874. https://doi.org/10.1136/bmjopen-2018-021874
Nieswiadomy, R. M., & Bailey, C. (2018). Foundations of nursing research. Pearson.
Topic 5 DQ 1
The theoretical foundations of qualitative and quantitative methods are very different, but many researchers believe both methods should be used in the research study to increase validity and reliability. What advantages or disadvantages do you see in using both types of methods in a nursing study? Support your answer with current evidence-based literature.
Topic 5 DQ 2
According to the textbook, nurses in various settings are adopting a research-based (or evidence-based) practice that incorporates research findings into their decisions and interactions with clients. How do you see this being applied in your workplace?
Please use scholarly articles from the past 5 years and each discussion requires at least 2 references. Content should be original.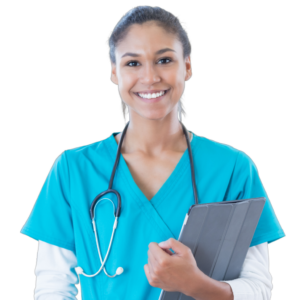 Struggling to meet your deadline ?
Topic 5: Characteristics Of Nursing Research Utilization And Evidence-Based Practice Paper 
done on time by medical experts. Don't wait – ORDER NOW!