Training and Development Assignment Paper
Training and Development Assignment Paper
Healthcare organizations require leaders and staff dedicated to delivering optimal patient care consistently. Besides providing services that align with the organization's mission, the healthcare staff should have adequate opportunities for skills development. In health practice, skills development ensures that healthcare practitioners are equipped, ready, and confident to provide care that matches patient needs. Critical care units such as medical-surgical units should regularly improve employees' skills. Accordingly, organizations should prioritize training and development and commit adequate resources toward regular training exercises. The training can focus on a single skill set or general skills to enhance employees' skills over time. The purpose of this paper is to describe the small training exercise that would benefit the organization.
Overall Goals of the Training
As revealed in the needs assessment, a medical-surgical educator is needed in the facility to change the approach to teaching and training. The educator should introduce a service-line teaching approach characterized by an expert specializing in a specific service line. Teaching areas include critical care, emergency care, perioperative care, and basic life support (BLS). As Søvold et al. (2021) contended, nurses and other health care professionals can only guarantee quality care when they are physically, mentally, and emotionally healthy. In response, a short training exercise on self-care to improve nurses' well-being would be highly beneficial.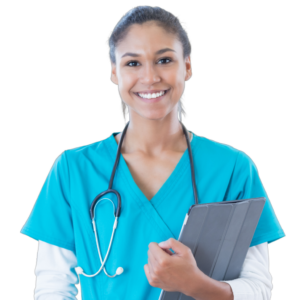 Struggling to meet your deadline ?
Training and Development Assignment Paper
done on time by medical experts. Don't wait – ORDER NOW!
The primary goal of the training is to improve employees' well-being. Regardless of the profession, employees should be happy, motivated, and passionate about their work. Ensuring employees' mental, physical, emotional, and spiritual health needs are met improves their well-being. The other goal is to improve the quality of patient care. Happy and satisfied employees are highly dedicated to their work. Satisfaction reduces turnover rates, which shields health care facilities from the adverse effects of nursing shortage (Manzoor et al., 2021; Gebregziabher et al., 2020). Overall, the training will improve nurses' well-being, productivity, and retention.
Specific Objectives of the Training Exercise
The first objective of the training exercise is to equip nurses with self-care skills to improve their well-being. According to Yıldırım et al. (2021), nurses' workload has increased since the emergence of the COVID-19 pandemic, and many do not get ample time to engage in self-care. Neglecting personal health at the expense of patient care is detrimental to overall well-being and can increase nurse burnout. The second objective is to build a nursing staff that has a healthy work-life balance. Part of achieving a healthy work-life balance is dedicating time to self-care and avoiding destructive behaviors that can hamper personal and patients' health.
Processes/Procedures to Change after the Training
The quality of patient care: patients visit health care organizations hoping to get the attention, support, and care that match their needs. Nurses can only address patient needs comprehensively when their health and well-being are at an optimal level. According to Bal (2021), nurses' busy work schedules trigger burnout, hampering the quality of patient care. Other adverse effects include forgetfulness and mental mistakes. Self-care is a perfect strategy to lessen the negative effects of burnout. It reduces stress and chances of committing errors, replenishes nurses' ability to provide compassionate and empathetic care, and ensures that nurses are present for their patients. Improving the quality of patient care also improves patient-provider relationships, trust in health care professionals, and the overall organization's reputation.
Interprofessional collaboration: nurses can engage in various self-care options, including physical, mental, and spiritual health replenishment. The other dimension is social self-care, which includes activities such as conversations with coworkers, playing games, and spending quality time together. Such opportunities allow nurses to bond, understand each other closely, and make friends. The connection promotes teamwork, a critical aspect of interprofessional collaboration and team support in patient care.
Actions Involved in the Training Exercise
Training exercises involve different activities depending on their type, scope, and objectives. The first action to help meet the established goals and objectives includes a question-answer session on nurses' understanding of self-care, benefits, and the strategies they apply to optimize their well-being. The session will help the trainer assess knowledge gaps to determine the intensity of the training and concepts requiring in-depth analysis and more time allocation.
The second action includes an in-depth exploration of the various self-care options, recommended exercises, and benefits. For instance, physical self-care can involve walking, riding a bike, working out, and eating healthy food (Bal, 2021). Such activities improve fitness and resilience, enabling nurses to work for a long time without wearing out. Options for mental self-care include finding an emotional outlet such as playing music, drawing, and writing. Spiritual self-care includes reading religious books and guided meditation. Personal self-care is also crucial and includes activities such as going on a drive, self-rewards and engaging in a hobby (Bal, 2021). In each case, nurses get an opportunity to break from their busy schedules and improve a crucial aspect of their health.
Regarding the expected employee performance after the training, nurses should be adequately aware of the connection between their health and productivity. Self-care enables nurses to improve concentration and relieve stress (Chipu & Downing, 2020). Considering that nurses work in challenging environments, choosing and executing appropriate self-care tips will be instrumental in enhancing patient safety and care quality. High concentration, relaxation, and improved decision-making will help nurses avoid medication errors, patient neglect, and other issues compromising patient safety and care quality. Concerning business results, an organization's reputation plays a critical role in client retention. Similarly, satisfied patients will continue seeking medical help in the facility and refer other patients to the facility. Referrals and customer retention will drive successful business results due to high profitability. On the other hand, resilience, concentration, and relaxation help employees to work longer without stress, boredom, or loss of concentration.
Providing Support to Current Employees and Measuring Effectiveness
Employees require support to adopt healthy behaviors. An effective way to support current employees is to conduct regular training exercises on self-care strategies. The other vital support mechanism is to provide educational materials and mentorship to nurses. Educational materials should guide nurses in executing self-care tips such as workout routines and spirituality. To the new employees, mandatory self-care training during orientation is crucial. New employees should also be supported with educational materials on spiritual, physical, mental, and other forms of self-care.
The training's effectiveness can be measured both quantitatively and qualitatively. An effective quantitative approach is a comparative analysis of the reported cases of burnout, patient safety concerns, and turnover in the facility before and after the training. Qualitatively, general observations on interprofessional collaboration and nurses' workout routines could be accurate indicators of a change in mindset and a positive embrace of the taught skills.
Conclusion
Training and development are crucial for employees' empowerment. They help to improve employees' performance by updating their skills, mental strength, and overall well-being, among other outcomes. A training exercise on self-care would benefit nurses at any level since it improves their focus, resilience, and concentration levels. Such outcomes optimize patient safety and care quality since employees are more ready and empowered to care for patients timely, compassionately, and passionately.
References
Bal, D. (2021). Self-care for nurses. NurseJournal. https://nursejournal.org/resources/self-care-for-nurses/
Chipu, M., & Downing, C. (2020). Professional nurses' facilitation of self-care in intensive care units: A concept analysis. International Journal of Nursing Sciences, 7(4), 446-452. https://doi.org/10.1016%2Fj.ijnss.2020.08.002
Gebregziabher, D., Berhanie, E., Berihu, H., Belstie, A., & Teklay, G. (2020). The relationship between job satisfaction and turnover intention among nurses in Axum comprehensive and specialized hospital Tigray, Ethiopia. BMC Nursing, 19(1), 1-8. https://doi.org/10.1186/s12912-020-00468-0
Manzoor, F., Wei, L., & Asif, M. (2021). Intrinsic rewards and employee's performance with the mediating mechanism of employee's motivation. Frontiers in Psychology, 12. https://doi.org/10.3389/fpsyg.2021.563070
Søvold, L. E., Naslund, J. A., Kousoulis, A. A., Saxena, S., Qoronfleh, M. W., Grobler, C., & Münter, L. (2021). Prioritizing the mental health and well-being of healthcare workers: An urgent global public health priority. Frontiers in Public Health, 9, 679397. https://doi.org/10.3389/fpubh.2021.679397
Yıldırım, M., Çiçek, İ., & Şanlı, M. E. (2021). Coronavirus stress and COVID-19 burnout among healthcare staffs: The mediating role of optimism and social connectedness. Current Psychology, 40(11), 5763-5771. https://doi.org/10.1007%2Fs12144-021-01781-w
Assessment Description
Training and development prompts change within an organization. The goal of training is to identify areas for improvement and to develop growth opportunities that support the employees in their professional career.
For this assignment, you are required to develop a small training exercise in the form of a research paper. Review previous needs assessments and training observations conducted at your workplace to help identify one area for improvement that would benefit your organization. This training exercise does not need to be implemented but should include at least one deliverable that you could use during the training exercise. As you are reviewing your organization, consider employee engagement, systems and procedures, communication, resources, succession planning, and the culture within the organization. These are suggestions for possible areas that could benefit from a training exercise.
Create an 1100-1250 word description of your training exercise, and include the following:
1. What are the overall goals for the training or the benefit to the selected organization?
2. What are two specific objectives for the training exercise?
3. What processes or procedures will change after the training has been completed?
4. Describe the strategies or actions involved in the training exercise to meet the established goals and objectives. What is the expected employee performance or application after the training? How will the strategies drive successful business results and improve employee performance?
5. How will the organization provide support to the current employees receiving this training? To new employees? How will the effectiveness of the training exercise be measured to confirm the anticipated improvement of employee performance?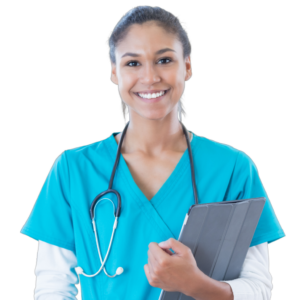 Struggling to meet your deadline ?
Training and Development Assignment Paper
done on time by medical experts. Don't wait – ORDER NOW!