Translating Evidence into Practice Essay
Medication errors are still prevalent in healthcare settings and have been associated with a decreased quality of care, poor health outcomes, adverse effects on patient safety, and increased financial losses incurred by hospitals (Ciapponi et al., 2021). Adverse drug events (ADEs) are one issue associated with medication errors. ADEs are detrimental events resulting from the wrongful use of medications and can lead to prolonged hospitalizations, rising cost of care, and mortalities (Feagins et al., 2019). Incorrect dosing, drug interactions, and errors during the administration of drugs can all lead to ADEs. Studies have shown that 1 out of 10 hospital admissions are due to ADEs and that approximately 21 to 29 billion is spent annually on medication errors (Feagins et al., 2019). Staff training, medication reconciliation, proper ordering, and administration processes are all essential in battling this issue. Enormous financial and human resources are all vital in ensuring that hospitals are free of medication errors.
The use of Electronic Medical Records (EMR) can help in the adoption and sustenance of evidence-based interventions to solve the issue of medication errors. Through EMRs, the healthcare professionals involved in patient care can access medication information and confirm orders on the dosage, time, and site of administration, which are all essential in preventing ADEs. Clinical decision support tools can help the workers determine what medications are appropriate for different diagnoses. These tools can help healthcare professionals to order medication and administer it safely. The technology can also help identify patients at the highest risk of developing allergies and help to identify alternative medications that should be prescribed for them (Mills, 2019). The EMRs can also help assess if the medications effectively address the issues they have been prescribed for. The data gathered from these systems can be used for quality improvement. Collaboration and communication among healthcare workers in seeking solutions for medication errors can also be enhanced when this technology is adopted in an organization.
References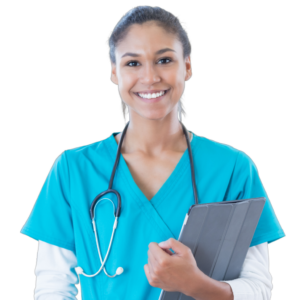 Struggling to meet your deadline ?
Translating Evidence into Practice Essay
done on time by medical experts. Don't wait – ORDER NOW!
Ciapponi, A., Fernandez Nievas, S. E., Seijo, M., Rodríguez, M. B., Vietto, V., García-Perdomo, H. A., Virgilio, S., Fajreldines, A. V., Tost, J., Rose, C. J., & Garcia-Elorrio, E. (2021). Reducing medication errors for adults in hospital settings. Cochrane Database of Systematic Reviews, 2021(11). https://doi.org/10.1002/14651858.cd009985.pub2
Feagins, L. A., Abdelsayed, G. G., & Schairer, J. (2019). Reporting adverse drug events. The American Journal of Gastroenterology, 114(9), 1411–1413. https://doi.org/10.14309/ajg.0000000000000374
Mills, S. (2019). Electronic health records and use of clinical decision support. Critical Care Nursing Clinics of North America, 31(2), 125–131. https://doi.org/10.1016/j.cnc.2019.02.006
Discussion
Purpose
The purpose of this discussion is for you to evaluate a National Practice Problem within the context of your practice problem idea and technology expansion within your healthcare setting.
Instructions
Select one leading National Practice Problem that is prevalent in your patient population or healthcare setting and address the following:
Describe an issue related to the National Practice Problem you selected that is impacting quality, safety, or financial outcomes at your practice setting.
Elaborate how technology such as the electronic medical record might assist in implementing, evaluating, or sustaining an evidence-based intervention to address the identified problem.
Please click on the following link to review the DNP Discussion Guidelines on the Student Resource Center program page:
Link (webpage): Graduate Discussion Grading Guidelines and RubricLinks to an external site.
Program Competencies
This discussion enables the student to meet the following program competencies:
Applies organizational and system leadership skills to affect systemic changes in corporate culture and to promote continuous improvement in clinical outcomes. (PO 6)
Appraises current information systems and technologies to improve health care. (POs 6, 7)
Course Outcomes
This discussion enables the student to meet the following course outcomes:
Use information technology to collect and analyze data to generate evidence-based nursing practice across healthcare settings. (PC 4; PO 7)
Design programs that monitor and evaluate outcomes of care, care systems, and quality improvement. (PC 4; PO 7)
Evaluate the types of healthcare information systems, knowledge-based systems, and patient care technology and the impact on patient safety, quality of care, and outcome measurement. (PC 4; PO 7)
Resolve ethical and legal issues related to the use of information, communication networks, and information and patient care technology. (PCs 2, 4; PO 6)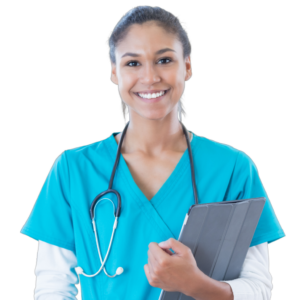 Struggling to meet your deadline ?
Translating Evidence into Practice Essay
done on time by medical experts. Don't wait – ORDER NOW!