Translational Research and Population Health Management Essay
Translational Research and Population Health Management Essay
Health care facilities should be safe places for patients to provide hope, care, and continuity of life. As a result, patients visit various facilities every day seeking help for different health conditions. Despite a patient's illness or its magnitude, health care professionals should develop patient-centered interventions that match a patient's needs. In health practice, nurses have an ethical and professional responsibility to investigate clinical problems and develop appropriate evidence-based interventions. Such interventions are sourced from nursing and health care literature, and their effectiveness should have been proved in previous practice. The purpose of this paper is to describe the PICOT with particular attention to the population's features, intervention, and expected outcomes.
Population's Demographics and Health Concerns
The elderly are unique people in society due to their advanced age, vulnerabilities, and understanding of issues and general life. Hospitalized elderly patients above 65 years face many health challenges due to the inevitable decline of their physical and mental health. They usually struggle with activities of daily living and require close and ready support from health care providers and family members. One of the common problems that hospitalized elderly patients face is patient falls. Stevens and Lee (2018) defined falls as instances when a patient lands on surfaces where one would not expect to find a patient. They may result in an injury or not. In the recent past, falls among the elderly have increased mortality and morbidity rates (Burns & Kakara, 2018). Age is among the leading risk factor for falls. Other triggers include diseases associated with old age, such as dementia, common in elderly adults in rural areas with reduced access to palliative care (Park, 2018). Besides injury and death, falls also increase hospital stays and health costs as they decline the patient's overall quality of health.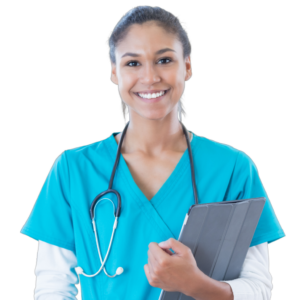 Struggling to meet your deadline ?
Translational Research and Population Health Management Essay
done on time by medical experts. Don't wait – ORDER NOW!
Proposed Evidence-based Intervention and Health Policies Supporting Health Equity
Interventions for falls among hospitalized patients vary depending on the affected patients, the magnitude of falls, and the causes. Fall Tailored Interventions for Patient Safety (TIPS) Toolkit can effectively reduce patient falls if used appropriately. Fall TIPS involve nurses actively engaging patients and their families in three steps. Carter et al. (2020) explained that the first step involves identifying a patient's risk level using a valid scale. The second step includes using clinical support to develop tailored interventions, and the third step is the consistent implementation of the tailored fall plan. On health policies and goals, the Fall TIPS toolkit focuses on addressing the health needs of a vulnerable and unique population group. The primary goal is to ensure that health care resources and methods are used appropriately to improve the population's health and well-being.
Comparing Fall TIPS to Previous Research
Previous nursing research has investigated the effectiveness of fall TIPS in reducing falls and found different results. Dykes et al. (2020) evaluated whether a fall-prevention tool kit that engages patients and families can reduce falls and found that a fall-prevention tool kit reduced overall inpatient falls by 15% and injurious falls by 34%. In a related study, Mayhob and Amin (2022) compared the differences between a tailored approach and routine interventions in fall prevention among hospitalized elderly patients. They found that the TIPS tailored approach was 1.3 times more effective than routine interventions. Fall TIPS also reduces fall injury rates and in-hospital falls by as high as 25% (Carter et al., 2022). Overall, the studies confirm the effectiveness of fall tips in varying degrees depending on the setting, studied populations, and intensity of patient falls.
Expected Outcome of the Intervention
As stated in the PICOT (Appendix A), the expected outcome is a reduced incidence of falls. Carter et al. (2020) found that about 3-4 falls occur per 1,000 patient days, and approximately 25% of such falls cause an injury. Accordingly, reducing the incidence of falls will reduce such injuries significantly. Carter et al. (2020) further stated that injurious falls are costly and extend a patient's hospitalization by over six days. Considering that the Centers for Medicare and Medicaid Services (CMS) no longer reimburse falls due to their preventable nature, reducing them is crucial to reducing health costs and hospital stays.
Implementing and Evaluating the Outcome
The TIPS toolkit's full implementation will consume 12 months, including its evaluation. Nurses will be trained on its use as they continue executing their routine roles. When fully conversant with its application, they will integrate it into patient care and data collected qualitatively and quantitatively. The objective evaluation of outcomes will guide further improvements or changes where necessary.
Data to Support Population Health Management
Various data have been synthesized to support population health management. Regarding nursing science data, the effects of falls have been evaluated, and elderly patients have emerged as vulnerable and requiring tailored interventions (Mayhob & Amin, 2022). On social determinants of health (SDOH), elderly adults experience access problems due to declining independence as age advances. Epidemiologic data shows that diseases affecting elderly adults in old age, such as dementia, increase their risk of falls (Park, 2018). Genomic and genetic data reveal a significant change in the DNA structure of elderly adults, implying the need for interventions tailored to their needs.
Conclusion
Elderly adults over 65 years are a unique population vulnerable to many health issues. Those hospitalized are at risk of falls, and health care providers should develop appropriate interventions to reduce falls. This paper has discussed the rationale of the falls TIPS toolkit, which involves the family and patients when developing tailored interventions. Nursing research supports its use since it reduces falls profoundly. The project is expected to be complete and positive results realized in 12 months.
References
Burns, E., & Kakara, R. (2018). Deaths from falls among persons aged≥ 65 years—United States, 2007–2016. Morbidity and Mortality Weekly Report, 67(18), 509-514. http://dx.doi.org/10.15585/mmwr.mm6718a1
Carter, E. J., Khasnabish, S., Adelman, J. S., Bogaisky, M., Lindros, M. E., Alfieri, L., & Dykes, P. C. (2020). Adoption of a patient-tailored fall prevention program in academic health systems: A qualitative study of barriers and facilitators. OBM Geriatrics, 4(2), 15. http://dx.doi.org/10.21926/obm.geriatr.2002119
Dykes, P. C., Burns, Z., Adelman, J., Benneyan, J., Bogaisky, M., Carter, E., … & Bates, D. W. (2020). Evaluation of a patient-centered fall-prevention tool kit to reduce falls and injuries: A nonrandomized controlled trial. JAMA network open, 3(11), e2025889-e2025889. doi:10.1001/jamanetworkopen.2020.25889.
Mayhob, M. M., & Amin, M. A. (2022). Fall prevention interventions: Tailored approach versus routine interventions among elderly hospitalized patients. American Journal of Nursing Research, 10(1), 26-33. DOI:10.12691/ajnr-10-1-4
Park, S. H. (2018). Tools for assessing fall risk in the elderly: A systematic review and meta-analysis. Aging Clinical and Experimental Research, 30(1), 1-16. https://doi.org/10.1007/s40520-017-0749-0
Stevens, J. A., & Lee, R. (2018). The potential to reduce falls and avert costs by clinically managing fall risk. American Journal of Preventive Medicine, 55(3), 290-297.  https://doi.org/10.1016/j.amepre.2018.04.035
Appendices
Appendix A: PICOT
PICOT Question
P
Population
Hospitalized elderly patients above the age of 65 years.
I
Intervention
Fall Tailored Interventions for Patient Safety (TIPS) Toolkit
C
Comparison
No intervention
O
Outcome
Reduced the incidence of falls
T
Timeframe
Within 12 months
PICOT

Create a complete PICOT statement.

In Hospitalized elderly patients above the age of 65 years (P), does the use of Fall Tailored Interventions for Patient Safety (TIPS) Toolkit (I) compared to no intervention (C) reduce the incidence of falls (O) within 12 months (T).
Assessment Traits
Benchmark
Requires Lopeswrite
Assessment Description
Refer to the PICOT you developed for your evidence-based practice project proposal. If your PICOT required revision, include those revisions in this assignment. You will use your PICOT paper for all subsequent assignments you develop as part of your evidence-based practice project proposal in this course and in NUR-590, during which you will synthesize all of the sections into a final written paper detailing your evidence-based practice project proposal.
Write a 750-1,000-word paper that describes your PICOT.
Describe the population's demographics and health concerns.
Describe the proposed evidence-based intervention and explain how your proposed intervention incorporates health policies and goals that support health care equity for the population of focus.
Compare your intervention to previous practice or research.
Explain what the expected outcome is for the intervention.
Describe the time for implementing the intervention and evaluating the outcome.
Explain how nursing science, social determinants of health, and epidemiologic, genomic, and genetic data are applied or synthesized to support population health management for the selected population.
Create an Appendix for your paper and attach the PICOT. Be sure to review feedback from your previous submission and revise your PICOT accordingly.
Complete the "APA Writing Checklist" to ensure that your paper adheres to APA style and formatting criteria and general guidelines for academic writing. Include the completed checklist as the final appendix at the end of your paper.
Refer to the "Evidence-Based Practice Project Proposal – Assignment Overview" document for an overview of the evidence-based practice project proposal assignments.
You are required to cite at least four to six peer-reviewed sources to complete this assignment. Sources must be published within the last 5 years and appropriate for the assignment criteria and nursing content.
Prepare this assignment according to the guidelines found in the APA Style Guide, located in the Student Success Center.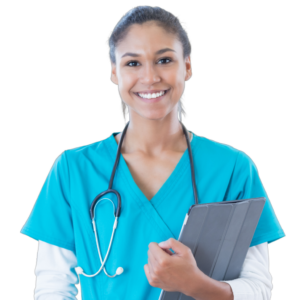 Struggling to meet your deadline ?
Translational Research and Population Health Management Essay
done on time by medical experts. Don't wait – ORDER NOW!