Week 7  Upper Respiratory Infections Case Study Assignment
Week 7  Upper Respiratory Infections Case Study Assignment
Jackie is a 45-year-old white female with a past medical history of controlled hypertension, controlled asthma, and eczema. She has a four-day history of nasal congestion, headache, sore throat, sneezing, and productive cough. She denies fever, nausea, vomiting, and myalgias. She has three children who recently went back to school following summer vacation. No one else in her household is currently presenting with similar symptoms. She has no known drug allergies but is allergic to mums and ragweed. She calls her primary care provider's office requesting medication to treat her illness. She takes several medications, including the following:
Mometasone 220 mcg—1 puff daily for asthma.
Albuterol 90 mcg—1 to 2 puffs q4–6 hours as needed for shortness of breath.
Lisinopril 10 mg—one tablet by mouth daily for hypertension.
Oxymetazoline hydrochloride 0.05% nasal spray—2 sprays per nostril bid × 3 days.
Questions and Answers
Which of the following is the MOST appropriate drug to recommend?
Oxymetazoline hydrochloride 0.05% nasal spray— 2 sprays per nostril bid until symptoms resolve.
Naproxen 220 mg—one tablet by mouth every 12 hours as needed until symptoms resolve.
Dextromethorphan ER oral liquid—60 mg every 12 hours until symptoms resolve.
Amoxicillin–clavulanic acid 500 mg every 8 hours for seven days.
From the provided patient history, the most appropriate drug to recommend is naproxen 220mg, one tablet twice daily as required to promote effective management of the presenting symptoms. Naproxen belongs to the class of nonsteroidal anti-inflammatory drugs (NSAID) (Khoo et al., 2020). The drug is effective in the management of headache, fever, and muscle pain which is normally reported among patients with common cold-like symptoms. Jackie reports headaches, sore throat, and myalgias which can be effectively managed with naproxen. For the management of other symptoms such as nasal congestion, productive cough, and sneezing, in addition to her asthmatic condition, the patient should continue taking Mometasone and albuterol in the recommended dosage. She should also continue taking lisinopril for management of her hypertensive condition. However, previous studies report that continuous use of Oxymetazoline hydrochloride for more than 3 days can lead to rebound congestion. The patient must thus be advised to stop using this drug and consider non-pharmacological approaches to manage her nasal congestion. Dextromethorphan is a cough suppressant effective in relieving cough associated with influenza or cold. However, it is discouraged in asthmatic patients like Jackie, as it will make it difficult for the patient to get rid of the mucus that has accumulated in the airways and lungs. Amoxicillin–clavulanic acid is also not necessary as there is no evidence of bacterial infection which call for antibiotic therapy.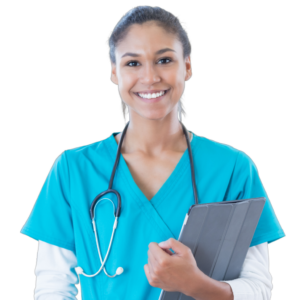 Struggling to meet your deadline ?
Week 7  Upper Respiratory Infections Case Study Assignment
done on time by medical experts. Don't wait – ORDER NOW!
Which of the following nonpharmacological therapies is NOT recommended?
Steam inhalation
Increased water intake
Menthol lozenges
Saline gargle
Steam inhalation is not recommended for this patient. Studies show that despite the benefits associated with steam inhalation in reducing the symptoms associated with a common cold, the risks of respiratory burn injuries outweigh the benefits, hence should be avoided especially among asthmatic patients (Scarborough et al., 2021). The use of menthol lozenges is considered an effective nonpharmacological intervention for this patient as a result of its local anesthetic and anti-inflammatory effects which will help relieve minor throat irritations which are responsible for sore throat as reported by the patient. Increased intake of water is also recommended among patients with cold-like symptoms, as this helps replace the lost fluid from productive cough and nasal congestion, hence keeping the patient hydrated.
In as much as the use of saline gargles may be considered beneficial for the patient, it is necessary to closely monitor the patient blood pressure, as a result of her hypertensive condition. Previous evidence has proven the effectiveness of saline gargles in managing sore throat (Sánchez et al., 2021). However, clinical practice guidelines recommend that hypertensive patients with a sore throat should speak to their physician before gargling with salty water. For the management of hypertension, patients are normally advised to reduce their intake of sodium as an effective dietary intervention. However, with a saline gargle, the patient might end up consuming an increased amount of sodium which might worsen hypertension.
Jackie is insistent on taking complementary therapy to help treat her symptoms. What is the MOST appropriate recommendation?
Echinacea purpurea tincture—0.75 mL
Fresh garlic—3 cloves
Acidophilus probiotic—1 tablet daily
Vitamin C—1 g
The most effective complementary therapy for the patient is the use of 1g of Vitamin C every day, for up to one month. The evidence-based practice recommends the use of high-dose vitamin C in boosting the immune system among patients with upper respiratory tract symptoms like common cold and flu (Van Driel et al., 2019). Daily use of vitamin C has also been associated with a reduction in the severity and length of presenting respiratory symptoms among asthmatic patients with common cold-like symptoms. Consequently, the safety profile of vitamin C is considered favorable, with mild self-limiting gastrointestinal side effects like nausea and diarrhea.
Echinacea purpurea tincture and fresh garlic are also effective complementary therapy in promoting the patient's immune system and reducing the common cold-like symptoms. However, the patient in the provided case study is allergic to ragweed and hence should not take Echinacea purpurea tincture (David & Cunningham, 2019). Fresh garlic on the other hand has been reported to display antibacterial and antiviral properties, but is only effective when used for a prolonged period, in addition to other remedies such as clove. Additionally, limited research has been conducted on the prolonged use of these remedies, which does not guarantee their safety. Finally, Acidophilus probiotic is effective as preventive therapy for the common cold rather than in the treatment of a patient with common cold-like symptoms with a history of asthma. Studies also show that when Acidophilus probiotics are used for a prolonged period, it can help reduce the severity and frequency of cough and fever among patients with upper respiratory tract infections, reducing the use of antibiotics.
References
David, S., & Cunningham, R. (2019). Echinacea for the prevention and treatment of upper respiratory tract infections: A systematic review and meta-analysis. Complementary therapies in medicine, 44, 18-26. https://doi.org/10.1016/j.ctim.2019.03.011
Khoo, A., Kiley, M., & Goadsby, P. J. (2020). Managing external cold-stimulus headache with preventive naproxen. Cephalalgia Reports, 3, 251581632091569. https://doi.org/10.1177/2515816320915696
Sánchez, X., Orrico, M., Morillo, T., Manzano, A., Jimbo, R., & Armijos, L. (2021). Reducing unnecessary antibiotic prescriptions through implementation of a clinical guideline on self-limiting respiratory tract infections. Plos one, 16(4), e0249475. https://doi.org/10.1371/journal.pone.0249475
Scarborough, A., Scarborough, O., Abdi, H., & Atkins, J. (2021). Steam inhalation: More harm than good? Perspective from a UK burns center. Burns, 47(3), 721-727. https://doi.org/10.1016/j.burns.2020.08.010
Van Driel, M. L., Beller, E. M., Thielemans, E., Deckx, L., Price‐Haywood, E., Clark, J., & De Sutter, A. I. (2019). Oral vitamin C supplements to prevent and treat acute upper respiratory tract infections. The Cochrane Database of Systematic Reviews, 2019(3). DOI: 10.1002/14651858.CD013292
In this assignment, you will review the interactive https://lmscontent.embanet.com/RC/Media/memphis/NU641/lesson_03/rc_nu614cs_03_splash.html patient scenario and analyze the data to determine the health status of the patient. You will need a minimum of two evidence-based practice articles to include clinical practice guidelines, as well as the course textbook.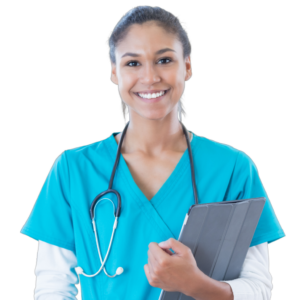 Struggling to meet your deadline ?
Week 7  Upper Respiratory Infections Case Study Assignment
done on time by medical experts. Don't wait – ORDER NOW!