APN Professional Development Plan Essay Paper
APN Professional Development Plan Essay Paper
Advanced practice registered nurses (APRNs) refer to registered nursing professionals with a master's or doctoral degree who are trained to assume advanced roles in health care. There are four types of APRNs: nurse practitioner (NP), clinical nurse specialist (CNS), certified nurse-midwife (CNM), and nurse anesthetist (CRNA) (Hu, & Forgeron, 2018). The scope of APRN practice depends on the state and includes Full practice, Reduced practice, and Restricted practice. APRNs usually have acquired the expert scientific nursing knowledge base, clinical competencies, and complex decision-making skills for expanded nursing practice. Leadership is core in APRN education, and APRNs are expected to provide professional leadership. The purpose of this paper is to discuss APN scope of practice in North Carolina, NP Core Competencies, and essential APRN leadership skills.
APN Scope of Practice in North Carolina
APRN scope of practice in North Carolina (NC) is regulated by the North Carolina Board of Nursing (NCBON) and the North Carolina Medical Board (NCMB). NC has a restricted authority for APRNs. This means that APRNs are mandated to work under the supervision of a physician as defined in a collaborative practice agreement (NCBON, n.d.). A collaborative practice agreement refers to an arrangement between an APRN and physician that stipulates the constant availability to each other for continuing consultation, supervision, collaboration, referral, and evaluation of care provided by the APRN (Patel et al., 2019). The physician should be constantly available for collaboration, consultation, evaluation of care, and referral by the APRN. However, a supervising physician must not be present on-site with the APRN in the hospital but must always be available for consultation via phone.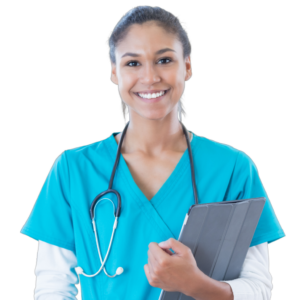 Struggling to meet your deadline ?
APN Professional Development Plan Essay Paper
done on time by medical experts. Don't wait – ORDER NOW!
The APRN scope of practice in NC is based on academic educational preparation, national certification, and sustained competence. The scope of practice for APRNs allows them to provide various services under physician supervision, including Diagnosing, treating, and managing acute and chronic health conditions; Prescribing, administering, and dispensing therapeutic tests, interventions, procedures, and medications; Health promotion and maintenance; Individual and family guidance and counseling; Illness and disability prevention; Evaluation of health outcomes; Facilitating patient referrals (NCBON, n.d.).  
Prescriptive Authority
APRNs can prescribe drugs and devices as long as they have been included in the collaborative practice agreement. They can order and prescribe controlled substances Schedules II, IIN, III, IIIN, IV, and V as outlined in the collaborative practice agreement (NCBON, n.d.). However, the APRN must have a DEA number entered on each controlled substance prescription. The APRN may get approval to dispense drugs and devices not included in the collaborative practice agreement from the Board of Pharmacy.
Educational, Licensure, and Regulatory Requirements
The education requirement for APRNs in NC is that the APN must hold a Master's or higher degree in Nursing or a related field with a primary focus on nursing. In addition, APRNs must have completed a graduate or post-graduate level APRN education program accredited by a national accrediting body and provide certification documentation by the national credentialing body (NCBON, n.d.). For one to be licensed as an APRN, they must have an active, unencumbered registered nurse license in NC or a compact state. Besides, APRNs from other states or territories of the US must have an active, unencumbered APN license in their state.
Nurse Practitioner (NONPF) Core Competencies
The NONPF has come up with the core competencies for NPs that essential outline competencies that an NP graduate should display. This section will describe competency areas: two personal strengths and two that can be considered opportunities for growth.
Personal Strengths
Based on the NONPF core competencies, I identified personal strengths as Independent Practice and Ethics. The independent practice competency provides for NPs to practice as licensed independent practitioners (Heinen et al., 2019). This is a personal strength because I have adequate knowledge and skills in providing healthcare services autonomously. Besides, I can effectively practice while demonstrating a high level of accountability. Throughout the NP program, I have continuously strived to improve my clinical skills in managing diagnosed and undiagnosed clients, which has prepared me to provide services as an independent NP. Furthermore, I have top-notch clinical skills in conducting physical exams, differentiating between normal and abnormal exam findings, ordering and interpreting screening and diagnostic tests, providing health promotion and maintenance services, and prescribing treatment.
            The NONPF competency on ethics involves the NP being well-conversant with the ethical consequences of scientific advances. It also entails the NP being capable of solving ethical dilemmas specific to the patient population they serve (Heinen et al., 2019). Ethics is a competency of strength since I effortlessly integrate ethical principles in clinical practice, particularly when making key decisions that affect patients' health outcomes. Besides, I can make ethically sound decisions, especially when addressing complex issues affecting patients, communities, and healthcare systems. In addition, I can effectively evaluate the potential ethical implications of patient treatment decisions, and I identify the decisions likely to cause ethical consequences.
 Opportunities for Growth
The NONPF core competencies that present opportunities for growth are Leadership and Health Delivery System. In leadership, I need to improve my confidence in taking up advanced and complex roles, particularly when initiating change initiatives and influencing people to adopt and embrace the change. Besides, I need to improve my collaboration skills, which are crucial for APNs (Heinen et al., 2019). In my future NP role, I will be working with an interdisciplinary healthcare team and will have to promote collaboration among different healthcare professionals to achieve the desired patient outcomes. Besides, an APRN must collaborate with patients, caregivers, and their families in implementing care interventions that will improve health outcomes. Furthermore, I need to improve my critical thinking skills, which are crucial for APRNs when reflecting on their clinical decisions or their patients and the populations they serve (Heinen et al., 2019). Advocacy is a key leadership role, and I will need to improve my advocacy skills to advocate for patients and the community.
The core competency of the health delivery system requires NPs to demonstrate skills in developing, planning, and implementing public health and community health programs. NPs should also exhibit knowledge and skills in healthcare reform and organizational decision-making (Fukada, 2018). However, I am not competent in these skills and therefore need to improve them before completing the NP program. For instance, I need to improve my skills in applying knowledge to organizations and healthcare systems to improve healthcare delivery. Other skills I need to improve are analyzing the impact of a healthcare system on internal and external stakeholders and improving negotiation skills to influence better healthcare delivery.
Scholarly Activities to Help Achieve NP Competencies
The scholarly activities that can help an NP student attain NP competencies include scholarly writing and study group discussions. Scholarly writing includes preparing abstracts and presenting them to professional nursing organizations for publication to improve my leadership and advocacy skills (Heinen et al., 2019). Besides, I could write a manuscript and present persuasive arguments in defense of a particular intervention that will improve healthcare delivery, further improving my written communication and advocacy skills. Study group discussions will involve working with a small group of my colleagues and using an NP practice scenario with a problem and situation, which will promote active learning. The approach entails student-centered learning and will help achieve NP competencies through lessons that promote active learning (Fukada, 2018). Therefore, study groups are crucial in helping NP students improve their critical thinking skills, vital to achieving leadership competency.
Leadership Skills
NPs work in complex systems and thus need to demonstrate various leadership skills in clinical, professional, health policy, and health systems leadership. APRNs' key leadership skills include critical thinking, communication, and collaborative skills. Critical thinking skills are required to identify issues in the healthcare system, determine the most appropriate solution, and select the most effective approach to address healthcare issues (Lamb et al., 2018). In addition, APRNs must know how to communicate effectively, including listening and expressing their opinions and ideas constructively and productively. Furthermore, APRNs need to have skills in facilitating collaboration, including creating effective partnerships with other providers to work towards a common goal (Lamb et al., 2018). The NP should be able to engage other individuals and organizations to purposefully work as a team, which would bring professionals together to address common healthcare issues and improve the delivery of patient care.
Strategies that can be implemented to develop NP leadership skills include joining a professional network and seeking guidance from preceptors and professors. Joining a professional nursing organization such as AANP could expose me to current NP leadership issues and learn how to address them from other NPs in practice. Besides, seeking guidance from my preceptors and professors can help me improve my leadership skills in healthcare and academic settings (Fukada, 2018). I can ask for constructive criticism and apply it to improving leadership skills identified as crucial for future NP practice.
Conclusion
NC has a reduced practice authority for APRNs, meaning they must have a written agreement with a physician outlining the description of the arrangement between the APRN and physician. They are also required to prescribe drugs and devices that are only included in the collaborative agreement. Personal strengths in the NONPF core competencies are Independent practice and Ethics, while areas of improvement are Leadership and Health Delivery System. Crucial leadership skills for APRNs include critical thinking, communication, and collaborative skills.
References
Fukada, M. (2018). Nursing Competency: Definition, Structure and Development. Yonago Acta Medica, 61(1), 1–7. https://doi.org/10.33160/yam.2018.03.001
Heinen, M., van Oostveen, C., Peters, J., Vermeulen, H., & Huis, A. (2019). An integrative review of leadership competencies and attributes in advanced nursing practice. Journal of advanced nursing, 75(11), 2378–2392. https://doi.org/10.1111/jan.14092
Hu, J., & Forgeron, P. (2018). Thinking, educating, acting: Developing advanced practice nursing. International journal of nursing sciences, 5(2), 99–100. https://doi.org/10.1016/j.ijnss.2018.04.006
Lamb, A., Martin‐Misener, R., Bryant‐Lukosius, D., & Latimer, M. (2018). Describing the leadership capabilities of advanced practice nurses using a qualitative descriptive study. Nursing Open, 5(3), 400-413. https://doi.org/10.1002/nop2.150
North Carolina Board of Nursing. (n.d.). Nurse Practitioner Laws & Rules. https://www.ncbon.com/practice-nurse-practitioner-nurse-practitioner-laws-rules
Patel, E. Y., Petermann, V., & Mark, B. A. (2019). Does State-Level Nurse Practitioner Scope-of-Practice Policy Affect Access to Care?. Western journal of nursing research, 41(4), 488–518. https://doi.org/10.1177/0193945918795168
Introduction: Provide an overview of what will be covered in the paper. Introduction should include general statements on scope of practice, competencies, and leadership, and identification of the purpose of the paper.
APN Scope of Practice: Research the Nurse Practice Act and APN scope of practice guidelines for the state in which you intend to practice after graduation. (Example: Students who intend to practice in California must research the California Nurse Practice Act and relevant Board of Registered Nursing regulations, such as obtaining a DEA number, and prescriptive requirements). Describe the educational, licensure, and regulatory requirements for that state in your own words. Identify whether your state allows full, limited, or restricted NP practice. Discuss NP prescriptive authority in your state. Provide support from at least one scholarly source. Source may be the regulatory body that governs nursing practice in your state. (Students who intend to practice in California, include the use of written standard procedures that guide nurse practitioner practice in the state and physician supervision ratios).
Nurse Practitioner (NONPF) Core Competencies: Review the NONPF Core Competencies. Describe two competency areas you believe to be personal strengths and two competency areas in which you have opportunities for growth. Discuss two scholarly activities you could do during the master's program to help yourself achieve NP competencies. Provide support from at least one scholarly source. Source may be NONPF Core Competencies document provided via the link in the week 2 readings.
Leadership Skills: Analyze three leadership skills required to lead as an NP within complex systems. Describe two strategies you could use to help you develop NP leadership skills. Provide support from at least one scholarly source. Textbooks are not considered scholarly sources.
Conclusion: Provide a conclusion, including a brief summary of what you discussed in the paper. (will practice in the state of NC)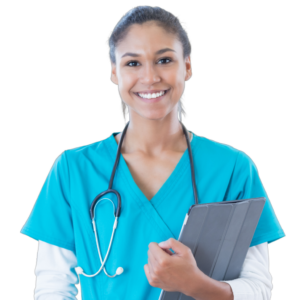 Struggling to meet your deadline ?
APN Professional Development Plan Essay Paper
done on time by medical experts. Don't wait – ORDER NOW!