Case Study Part 2: Huntington's Disease
Case Study Part 2: Huntington's Disease
Huntington's disease as mentioned earlier is an autosomal dominant disorder meaning that a patient only needs a copy of the defective gene to develop the disease. Excepting sex chromosomes genes, an individual usually inherits two copies of every gene each from the biological mother and father. As such, every child born of a parent with Huntington's disease has a 50% chance of developing the disorder (Hong et al., 2021). Part 2 of the case study will focus on illustrating the chromosomal analysis, causes, origin, and gene mutation in Huntington's disease.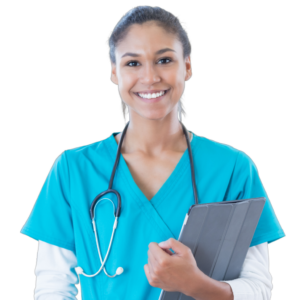 Struggling to meet your deadline ?
Case Study Part 2: Huntington's Disease
done on time by medical experts. Don't wait – ORDER NOW!
Chromosomal Analysis
Huntington's disease (HD) is moved from one person to another as an autosomal dominant trait. The disorder is associated withrepeat expansion of the CAG trinucleotide in the huntingtin (HTT) gene located on the short arm of chromosome 4p16.3 (Maiuri et al., 2019). Normally, chromosomes have an HTT gene with less than 35 CAG repeats, however, in Huntington's disease, the HTT gene has more than 36 CAG repeats.For families with a history of HD, chromosomal linkage analysis is recommended for predictive testing to determine if the individual will develop the disorder at some point in their life. To be able to map the disease trait segregating in the family at risk, whole-genome screening with highly polymorphic tetranucleotide-, trinucleotide- and dinucleotide-repeat DNA marker must be performed (DiFiglia, 2020). A positive LOD score obtained for the marker D20S482 on chromosome 20p through a two-point LOD score analysis with the MLINK program was used to indicated increased risks of the disorder. Consequently, through haplotype analysis, researchers were able to note that the gene responsible for the HD was likely located in a 2.7-cM region between D20S193 and D20S895 markers. The candidate genes must be screened for the mutation to confirm the presence of the disease.
Causes of Huntington's Disease
HD is a genetic disorder meaning that someone who has it either inherited it from one or both of his or her parents. Studies show that children born of parents diagnosed with HD have a 50:50 chance of developing the disease. The disorder is caused by a heredity fault on a specific gene located on chromosome 4 known as the huntingtin gene. The gene is responsible for the production of a significant protein known as huntingtin, essential for the neurons and in the development of the body before birth. A fault in the huntingtin gene leads to the production of more than 36 CAG repeats (Wanker et al., 2019). The area of repeats is significantly larger than normal and leads to the production of a mutant form of huntingtin. Brain cells particularly in the basal ganglia and some parts of the cortex are very sensitive to abnormal huntingtin, hence undermining their which eventually leads to cell death (DiFiglia, 2020). The brain usually utilizes the basal ganglia and cortex to send messages which control thinking and movement in addition to motivation. Damage to this part of the brain is responsible for HD symptoms like poor control of movement, inappropriate behavior, and compromised thinking. It is still however unclear how abnormal huntingtin exactly affects the brain cells, and why some parts are more sensitive than others.
Origin of Huntington's Disease
Huntington's disease was first reported in 1842 by Charles Oscar Waters. Later in 1846, Charles Gorman, found out that the development of the disease occurred in particular regions (DiFiglia, 2020). However, the first complete description of the disease was provided by George Huntington in 1872, following his studies of numerous generations of a single-family who displayed similar symptoms to those of HD. George Huntington outline the patterns of autosomal dominant inheritance way back before mendelian inheritance was illuminated. Further understanding of the disease occurred over the following decade, with the approximate location of the causal gene discovered in 1983 following the US–Venezuela Huntington's Disease Collaborative Research Project. The exact location of the gene at chromosome 4p 16.3 as the locus of the autosomal disease was discovered in 1993 by use of linkage analysis. These findings on HD as an autosomal dominant single-gene disease led to a comprehensive understanding of the proteins involved in the development of HD in addition to research on the potential therapies and gene mutations.
The research findings on the origin of HD, and how it is inherited helped promote public awareness on how the disease can be diagnosed and promising therapeutic approaches. Patients were educated on the presenting signs and symptoms, and the importance of early diagnosis to promote timely management of symptoms essential in prolonging the life of people living with HD (Wanker et al., 2019). Consequently, patients were educated on the need of informing their family members to consider genetic testing to determine their risks of developing the disease at some point in their life.
Gene Mutation
            HD is normally caused by mutations in the HTT gene, involving a DNA segment by the name CAG trinucleotide repeat. The segment is composed of a series of three main DNA building blocks as guanine, adenine, and cytosine, appearing multiple times in a row. In normal people, the CAG segment usually repeats itself approximately 10 to 35 times within the gene (Migliore et al., 2019). However, in HD, theCAG segment will repeat itself approximately between 36 to more than 120 times. Individuals with juvenile HD usually have more than 60 CAG repeats, while those with the adult-onset forms of the disease usually have between 40 to 50 CAG repeats in the HTT gene. The altered HTT gene will then be passed across generations in an autosomal dominant pattern, which means that only a single copy of the altered gene in the cells has the potential of causing the disorder. Affected people normally inherit the altered gene from either of the affected parents.
Conclusion
HD is an inherited disorder resulting from mutations in the HTT gene, involving a DNA sequence known as a CAG trinucleotide repeat. A comprehensive understanding of the chromosomal analysis and mutations involved in the development of the disease is crucial in advancing research to come up with potential therapeutic options to promote the well-being and health of patients living with the disease.
References
DiFiglia, M. (2020). An early start to Huntington's disease. Science, 369(6505), 771-772. DOI: 10.1126/science.abd6215
Hong, E. P., MacDonald, M. E., Wheeler, V. C., Jones, L., Holmans, P., Orth, M., … & Lee, J. M. (2021). Huntington's disease pathogenesis: Two sequential components. Journal of Huntington's disease, 10(1), 35-51. DOI: 10.3233/JHD-200427
Maiuri, T., Suart, C. E., Hung, C. L. K., Graham, K. J., Barba Bazan, C. A., & Truant, R. (2019). DNA damage repair in Huntington's disease and other neurodegenerative diseases. Neurotherapeutics, 16(4), 948-956.https://doi.org/10.1007/s13311-019-00768-7
Migliore, S., Jankovic, J., &Squitieri, F. (2019). Genetic counseling in Huntington's disease: potential new challenges on the horizon?. Frontiers in neurology, 10, 453. https://doi.org/10.3389/fneur.2019.00453
Wanker, E. E., Ast, A., Schindler, F., Trepte, P., &Schnoegl, S. (2019). The pathobiology of perturbed mutant huntingtin protein-protein interactions in Huntington's disease. Journal of Neurochemistry, 151(4), 507-519. https://doi.org/10.1111/jnc.14853
Top of Form
Top of Form
Bottom of Form
Top of Form
Bottom of Form
Top of Form
Bottom of Form
Top of Form
Top of Form
Bottom of Form
Top of Form
You will be creating a case study in stages over four course topics. This assignment will add to your previous work in Topic 2. Use an example from your own personal practice, experience, or your own personal/family (however, simulated cases are not acceptable for practice hours and therefore not acceptable for this assignment). Examples might include a patient with Duchesne's muscular dystrophy, Huntington's disease, Down's syndrome, sickle-cell anemia, BRCA 1 or BRCA 2 mutations, or another genetic disorder that you or the organization you practice in may specialize in treating.
General Requirements:
Use the following information to ensure successful completion of the assignment:
This assignment uses a rubric. Please review the rubric prior to beginning the assignment to become familiar with the expectations for successful completion.
Doctoral learners are required to use APA style for their writing assignments. The APA Style Guide is located in the Student Success Center.
This assignment requires that at least two additional scholarly research sources related to this topic and at least one in-text citation for each source be included.
You are required to submit this assignment to LopesWrite. A link to the LopesWrite technical support articles is located in Class Resources if you need assistance.
Directions:
For this assignment (Part 2 of the Case Study), write a paper (1,000-1,250 words) incorporating genetics information learned from assigned readings in Topics 1-3. Include the following:
Describe if chromosomal analysis is/was indicated.
Detail the causes of the disorder.
Describe the disorder in terms of its origin as either a single gene inheritance or as a complex inheritance and considerations for practice and patient education.
Analyze the gene mutation of the disease, as well as whether it is acquired or inherited, and how the mutation occurs.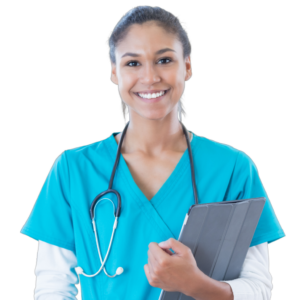 Struggling to meet your deadline ?
Case Study Part 2: Huntington's Disease
done on time by medical experts. Don't wait – ORDER NOW!