Discussion Paper
Discussion
Informatics refers to the study of structures of interest, behavioral nature, and the interaction of computational systems. This includes data mining, data processing storage, and retrieval to obtain information that informs knowledge and improves healthcare service delivery. The embracer of technology and the power of data in decision-making empowers the nursing field on different fronts (Panayides et al., 2020). Technological advancements and the integration of technology in healthcare inform the nurses' need for knowledge in informatics. Technology fuels early detection of problems and aids through advanced solution models using information supported by data.
An example of informatics in nursing may be evident in clinical image capture. The marvels of technology in clinical imaging include the detailed information availed when a patient undergoes imaging such as MRI, CT-Scan, and X-Ray. Storage of the imaging may be a puzzle (Hou et al., 2019). Each image may be taken for a different purpose and from a different technological source. Storage of such data in defined file formats and locations aids in informed retrieval (Panayides et al., 2020). Matching images to the respective patients I also critical. Informatics makes this process more reliable through better integration of such images with patient information as well as predictive analytics that aid in improved diagnosis.
I intend to learn the application of advanced information technology and computer science skills in patient management, including predicting trends and diagnostics. Gaining knowledge in information systems will be important since I will manage patients more efficiently in a hospital setup. My love for genetics also informs my interest in informatics. The current ways of disease diagnosis are informed by genetics, and informatics is inevitable in offering solutions, as seen in Covid-19 characterization (Hsu et al., 2021).
References
Hou, L., Agarwal, A., Samaras, D., Kurc, T. M., Gupta, R. R., &Saltz, J. H. (2019). Robust
Histopathology Image Analysis: to Label or to Synthesize?. Proceedings. IEEE Computer Society Conference on Computer Vision and Pattern Recognition, 2019, 8533–8542. https://doi.org/10.1109/CVPR.2019.00873
Hsu, H., Greenwald, P. W., Laghezza, M. R., Steel, P., Trepp, R., & Sharma, R. (2021).
Clinical informatics during the COVID-19 pandemic: Lessons learned and implications for emergency department and inpatient operations. Journal of the American Medical Informatics Association : JAMIA, 28(4), 879–889. https://doi.org/10.1093/jamia/ocaa311
Panayides, A. S., Amini, A., Filipovic, N. D., Sharma, A., Tsaftaris, S. A., Young, A., Foran,
D., Do, N., Golemati, S., Kurc, T., Huang, K., Nikita, K. S., Veasey, B. P., Zervakis, M., Saltz, J. H., &Pattichis, C. S. (2020). AI in Medical Imaging Informatics: Current Challenges and Future Directions. IEEE journal of biomedical and health informatics, 24(7), 1837–1857. https://doi.org/10.1109/JBHI.2020.2991043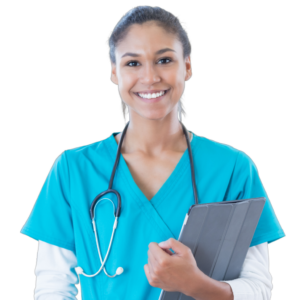 Struggling to meet your deadline ?
done on time by medical experts. Don't wait – ORDER NOW!
What does informatics mean to you? Provide one detailed example.
What specifically about informatics do you want to learn in this course?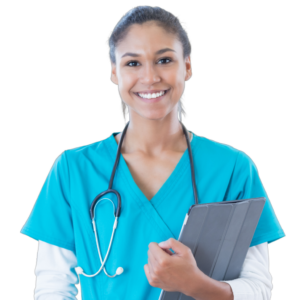 Struggling to meet your deadline ?
done on time by medical experts. Don't wait – ORDER NOW!