Electronic Medical Records (EMR) Essay
Electronic Medical Records (EMR) Essay
An electronic medical record refers to a digital version of a chart with patient information including medical history, medications, immunization, and allergies used principally by providers for diagnosis and treatment (Honavar, 2020). Implementation of EMRs is correlated with numerous benefits including improvement in coordination of care, improvement in quality of care, increase in patient participation and increase in efficiency in healthcare (Honavar, 2020). Similarly, EMRs are portable, durable, interactive, legible, reduce medication errors, safe, and govern healthcare decision-making. Likewise, EHRs are structurally designed to improve the accuracy and accessibility of patient information for continuity of care. According to Honavar (2020), Finally, EMRs enhance effective communication and prevent unnecessary investigations.
Conversely, EMR history and physical exam documentation face several challenges and barriers to implementation. First and foremost, EMRs are expensive to implement and prone to cyberattacks (Janett & Yeracaris, 2020). These data breaches may lead to unauthorized access to patient information and leakage. Similarly, EMR documentation necessitates proper hardware, software, training, and support (Janett & Yeracaris, 2020). Furthermore, EMRs are not designed to be shared outside the individual practice which impairs interoperability. The design of EMRs further hinders logical thinking, personalized human narrative, and experience-based clinical analysis (Janett & Yeracaris, 2020). Lastly, EMRs interfere with personalized face-to-face patient care and vital doctor-patient interaction which are the foundation of history and physical examination.
EMR documentation must follow ethical and legal considerations. These considerations include clear, concise, accessible, accurate, timely, relevant, and legible (Paterick et al., 2018). Similarly, the information should be retrievable and documented using standardized terminologies. Finally, the documented data must be secure, protect patient identification, and maintain privacy and confidentiality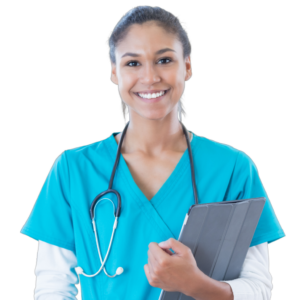 Struggling to meet your deadline ?
Electronic Medical Records (EMR) Essay
done on time by medical experts. Don't wait – ORDER NOW!
References
Honavar, S. G. (2020). Electronic medical records – The good, the bad and the ugly. Indian Journal of Ophthalmology, 68(3), 417–418. https://doi.org/10.4103/ijo.IJO_278_20
Janett, R. S., & Yeracaris, P. P. (2020). Electronic Medical Records in the American Health System: challenges and lessons learned. Ciencia & Saude Coletiva, 25(4), 1293–1304. https://doi.org/10.1590/1413-81232020254.28922019
Paterick, Z. R., Patel, N. J., Ngo, E., Chandrasekaran, K., Jamil Tajik, A., & Paterick, T. E. (2018). Medical liability in the electronic medical records era. Proceedings (Baylor University. Medical Center), 31(4), 558–561. https://doi.org/10.1080/08998280.2018.1471899
Discuss the benefits, barriers, and challenges of adopting electronic medical records (EMRs) specifically related to H&P documentation. For an advanced practice registered nurse, what are the medical and legal considerations of documentation?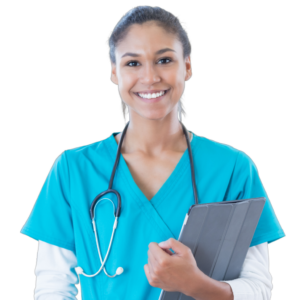 Struggling to meet your deadline ?
Electronic Medical Records (EMR) Essay
done on time by medical experts. Don't wait – ORDER NOW!