National Patient Safety Initiatives Essay
National Patient Safety Initiatives Essay
The major challenge in the healthcare sector is the ability to offer high-quality services at affordable prices to patients. Repetitive problems concerning the safety of patients have led the governing bodies in various hospitals to be more interested in the identification of procedures aiming at the provision of quality health services (Khalil et al., 2020). Improvement of healthcare services requires evaluation in terms of cost, quality, and patient outcomes to assist the management in decision making concerning the health-related issues. The need to ensure positive patient outcomes is one of the reasons for adopting the national patient safety initiatives. Therefore, the purpose of this write-up is to analyze medication safety as one of the national patient safety initiatives.
Medication Safety
Various issues affect patients' safety, including associated medication errors such as diagnostic errors and treatment errors, but the main concern was quite common medication errors. Hence, the solution to medication errors in healthcare positively impacts achieving a major national patient safety goal (Khalil et al., 2020). A medication error can be defined as avoidable occurrences that may result in incorrect medication use while the medication is in the hand of patients, health care professionals, or consumers. The reduction in medication errors has a positive outcome on medication safety and the overall safety of patients.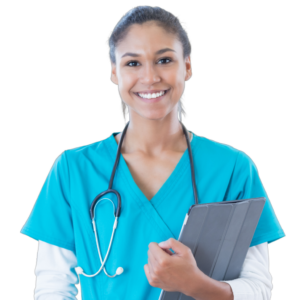 Struggling to meet your deadline ?
National Patient Safety Initiatives Essay
done on time by medical experts. Don't wait – ORDER NOW!
Medication errors can occur in all phases of the medication-use process, more commonly during the prescribing and administration periods. According to the international studies done, it was reported that the rates of prescribing errors in hospitals differ considerably. The rates of prescribing errors stood at 12.3 to 1400.00 per 1000 patient admissions. Again, prescribing errors occurred at an estimate of 0.6 to 53.0 per 1000 orders (Kim et al., 2018). Studies that assessed prescribing errors per error opportunity reported rates of 1.5 to 9.9 per 100 opportunities. On the other hand, administration errors were reported to be more frequent, with an error rate per dose falling between 2.4 to 11.1 percent. These rates, however, rely on the error detection methods employed. Studies involving more comprehensive detection methods usually register high rates compared to those committing less extensive methods.
Evidence
Compared to incidence rates, costs of medication errors have not been adequately researched. Two categories are considered when carrying out hospital-related studies. The first category is the studies that address the costs of adverse drug events experienced on the hospital premises. The second category addresses costs of emergency room visits and hospital admissions, which could result from previous adverse drug events (Kim et al., 2018). From the studies conducted, it was reported that an additional period of stay of patients within the hospital premises as a result of preventable adverse drug reactions stood at an estimate of 4.6 days, with an increase in the total cost of $5,857. Avoidable adverse drug events contributed to an additional cost of $2.8 million per year. A study conducted at a tertiary hospital that involved the use of a computer-based monitoring program to pinpoint admissions that may have been related to adverse drug events reported that among 3,238 admissions, 1.4 percent were found to be adverse drug event-related (Khalil et al., 2020). Considering the adverse drug events situations, 28 percent could be avoided. Estimated costs were $ 10,375 per preventable adverse drug event, and the annual costs to the hospital were $1.2 million per annum for all the avoidable adverse drug events.
Medication errors can be a result of many factors. To begin with, inadequate knowledge is the leading cause of both harmful and no harmful medication errors. Professional skills depend a lot on the knowledge acquired during the career path of the profession. Lack of expertise adversely influences the decision-making, hence poor performance of a given organization. The health professionals should be equipped with knowledge of the right dose determination and choice of correct medication to enhance patient safety (Whittaker et al., 2018). Studies have shown that about 39 percent of the medication errors are associated with a lack of adequate knowledge.
Documentation is another crucial factor in medication error incidences. Failure of documentation when administering a drug to a patient may result in confusion, leading to re-administration of the same medication to the patient, hence resulting in an overdose. On the other hand, documenting but failing to administer leads to the omission of dose; therefore, it is imperative to record and administer. Also, the workload and work hours contribute a lot to medication errors. Long working hours and the workload affects the activity since it introduces fatigue and burnout among nurses (Whittaker et al., 2018). Nurses need to be always alert and concentrate while administering drugs, which can be compromised by a huge workload and long working hours.
Trends Towards the Goal
Incidences of medication errors occurring with various healthcare organizations are avoidable. For a medication error-free state to be achieved in a hospital organization, the management ought to invest in a current procedure that factors in patient safety in all phases of care provision. The first strategy is to invest in technology. Studies show that investing in the computerized physician order entry system led to a reduction in medication errors by 72 percent (Kim et al., 2018). For example, technology has been an excellent trend in the recent past, effective regarding positive patient outcomes as it aids in error reduction. However, designing technology with flaws may prevent the objective from being met. Hence, it is necessary to properly develop technology and ensure that the personnel handling the machines are well acquainted with the knowledge of the computers.
Another strategy is to train health providers to enhance their skills in duty. Knowledge gained in the course of study, experience, and technical training helps make one an expert. Improved expertise results in a reduction in no severe medication errors, and this is statistically proven. Also, improved communication among hospital staff is the third most efficient approach to error prevention. From research done, it was reported that a 64.8 percent reduction in medication errors could be achieved by improved communication. Good communication reduces medication errors by about 17.4 percent between physicians and nurses, while between physicians and pharmacists, the percentage stood at 47.4% (Whittaker et al., 2018).
Conclusion
Medication safety is a key national patient safety initiative goal that all institutions have been trying to achieve. The solution to medication errors has a positive in the overall safety of patients. Measures taken to solve medication errors, such as the use of technology, have been effective in enhancing accuracy and meeting patient healthcare needs. Such solutions have been able to write a positive trend toward patient safety.
References
Khalil, H., Kynoch, K., & Hines, S. (2020). Interventions to ensure medication safety in acute care: an umbrella review. JBI Evidence Implementation, 18(2), 188-211. doi: 10.1097/XEB.0000000000000232
Kim, J. M., Suarez-Cuervo, C., Berger, Z., Lee, J., Gayleard, J., Rosenberg, C., … & Dy, S. (2018). Evaluation of patient and family engagement strategies to improve medication safety. The Patient-Patient-Centered Outcomes Research, 11(2), 193-206. https://doi.org/10.1007/s40271-017-0270-8
Whittaker, C. F., Miklich, M. A., Patel, R. S., & Fink, J. C. (2018). Medication safety principles and practice in CKD. Clinical Journal of the American Society of Nephrology, 13(11), 1738-1746. https://doi.org/10.2215/CJN.00580118
Assessment Description
The purpose of this assignment is to analyze national patient safety initiatives. Review the National Patient Safety Goals and select one initiative that you are familiar with or have seen in practice. In a 750-1,000-word paper, analyze the national patient safety initiative you have selected. Include the following in your paper:
A description of the national patient safety initiative you have selected that you are familiar with or have seen in practice and what the setting would be for that initiative.
A description of how this initiative is supported by evidence.
An analysis of how the nation is trending toward this goal and its importance for improving patient outcomes in health care. Provide one or two examples to support your position.
This assignment requires a minimum of three scholarly resources.
Prepare this assignment according to the guidelines found in the APA Style Guide, located in the Student Success Center.
This assignment uses a rubric. Please review the rubric prior to beginning the assignment to become familiar with the expectations for successful completion.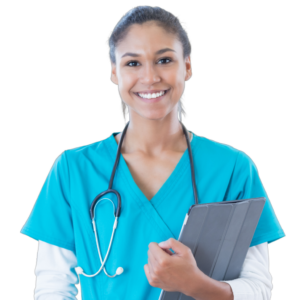 Struggling to meet your deadline ?
National Patient Safety Initiatives Essay
done on time by medical experts. Don't wait – ORDER NOW!