Performance Appraisal at Telespazio Essay
Performance Appraisal at Telespazio Essay
Organizations adopt numerous mechanisms to enhance productivity and improve the relationship between leaders and employees. Regardless of the organization's size and type, leaders should be aware of the employee's skills, competencies, and areas requiring improvement. As a result, they should conduct performance appraisals and ensure that employees are actively involved in the process. Effective performance appraisals play a vital role in employee performance and growth. Performance appraisals offer an excellent opportunity for employees to evaluate performance and discuss growth opportunities with their managers. The purpose of this paper is to describe how Telespazio utilizes performance appraisal, current systems, changes needed, and appropriate leaders' interventions to meet performance appraisal expectations.
How Telespazio Uses the Appraisal Assessments, Current Systems, Ratings, and Interviews
Using Appraisal Assessments to Identify Employee Roles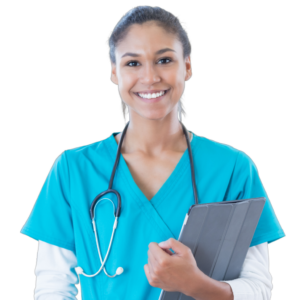 Struggling to meet your deadline ?
Performance Appraisal at Telespazio Essay
done on time by medical experts. Don't wait – ORDER NOW!
Telespazio has been described as a space services company headquartered in Rome. Employee growth and development are priority areas as the company seeks progressive growth and to work with motivated employees. Regarding employee roles' identification, Telespazio uses a system whose central focus areas include goals/objectives and competencies/skills. Under competencies/skills, the Competency Management System captures each organizational role, and all managers must communicate with their employees about their (employees) roles (Profili et al., 2014). Doing so facilitates thorough communication and ensures the organization's expectations for each employee's roles in terms of competencies and skills are clear.
The Current Appraisal Systems
The organization started its appraisal process with the Performance Appraisal at Telespazio (PAT) system before upgrading to the Telespazio Performance Appraisal for Development (T-PAD). The PAT system was designed in 2005 to ensure that employees' efforts aligned with the organization's challenging goals (Profili et al., 2014). The PAT evaluation system covered employees and managers. Its aims were twofold: (i) ensuring that Telespazio achieved positive results and (ii) promoting the professional development of employees. To achieve this, the PAT system focused on goals/objectives and skills/competencies as the primary aspects of employee performance.
The organization later adopted T-PAD in 2011 and included several revisions. The first revision was rating categories since T-PAD includes a four-level rating scale. The second crucial revision was more selectivity in the appraisal process since all managers using the T-PAD for appraisal must ensure that the number of employees with outstanding performance is below 15% of the employees working in a unit (Profili et al., 2014). The third update was the inclusion of new competencies. T-PAD includes two more competencies: international orientation and business orientation.
Performance Ratings
The performance ratings depend on the company's appraisal tool. When using the PAT system, Telespazio used a rating scale with three levels. For the managers, the performance was rated as not achieved, achieved, and exceeded. It was the same for professionals and specialists. The employees' performance was rated as: to be improved, standard, and outstanding. As Stone et al. (2020) claimed, performance appraisal's rating helps the organization to develop appropriate mechanisms for skill development. It was the same case under PAT since the assessment was used for gap analysis. However, the rating changed after Telespazio adopted the T-PAD system in 2011. It introduced a new four-level category for managers and employees consistent with the scale used for the overall evaluation. The T-PAD rates managers' performance as not achieved, partially achieved, achieved, and exceeded. Employees are rated as: to be improved, adequate, high, and excellent (Profili et al., 2014). Both targets and competencies are rated using the same performance scale.
Practices for Performing Appraisal Interviews
As described in the case study, Telespazio recognizes interviews as the core of the appraisal process. Indeed, the interview is central to the process to the extent that it can be regarded as the performance appraisal. Several practices dominate the interview process. The first practice for effective interviewing is preparation. Employees and managers are advised to spend ample time gathering the information necessary to support their discussions with concrete evidence (Profili et al., 2014). During the meeting, the manager focuses on results and gaps between the expected and achieved results. Another crucial practice is engagement. The manager uses the interview as an opportunity to engage employees, explore performance and skills, and define appropriate training. Employees are also required to list their achievements and skills and suggest training activities that can help them to improve weaknesses.
New Performance Appraisal Tool and Interview Method
The current appraisal process opens a dialogue between the manager and employees. The dialogue helps managers and employees to collaborate in skills evaluation and setting goals for better performance (De Waal, 2020). Despite the current success, better results can be achieved through new tools and interview approaches. An appropriate tool is the ranking tool. A checklist is used to evaluate employee performance in several areas. Next, employees are given a numerical rank compared to their colleagues. Regarding interview methods, the organization should consider 360-degree feedback. Instead of interviewing the employee alone, information about the employee is sourced from different sources (Information Resources Management Association, 2019). Such sources include the employee's circle of influence and direct reports. The circle of influence includes colleagues, managers, and clients.
Benefits of the Tool and Interview Methods
Organizations should constantly seek growth opportunities. As a result, they should adopt new methods to enable them to achieve better results. The ranking tool helps to rank employees according to their performance levels. It can help the employees to visualize the effort needed to achieve the desired results. Ranking helps to make individuals and teams more competitive hence high productivity (Arora-Jonsson et al., 2020). Concerning the interview method, the 360-feedback technique reduces bias in assessment since information is sourced from multiple sources (Hair Jr et al., 2020). It provides a more holistic view of an individual's competence than interviews conducted by managers only.
Recommendations to Telespazio Leadership
Telespazio leadership can apply different strategies to enhance fairness and realistic criterion and get results to facilitate professional development and motivation of employees. One of the most effective strategies is continuous feedback. Currently, the process must be completed by the first quarter of each year. Regular feedback is vital since it allows employees to discuss their performance on an ad-hoc basis. In this case, performance discussions should not be only during annual assessments. The other recommendation is to adopt the 360-degree feedback method for managers and employees fully. The method will enhance fairness and ensure that the measures used to enhance performance are valid, realistic, and outcome-centered.
Conclusion
Employees are a valuable organizational asset whose performance should be optimal always. They should be helped to achieve their goals through regular performance assessment and skill development opportunities. Performance appraisals effectively assess employee performance to guide organizations on the appropriate employee development strategies. Telespazio uses the T-PAD system, a revision of the original PAT system. Focus areas during performance appraisal include goals, competencies, international orientation, and business orientation. Current organizations can learn a lot from Telespazio's appraisal process, including using interviews as a core process and rating methods. Interviews enable leaders and employees to engage each other and develop training methods centered on employees' specific needs.
References
Arora-Jonsson, S., Brunsson, N., & Hasse, R. (2020). Where does competition come from? The role of organization. Organization Theory, 1(1), 2631787719889977. https://doi.org/10.1177%2F2631787719889977
De Waal, A. A. (2020). High performance managerial leadership: Best ideas from around the world. ABC-CLIO.
Hair Jr, J. F., Anderson, R., Mehta, R., & Babin, B. (2020). Sales force management. John Wiley & Sons.
Information Resources Management Association. (2019). Human performance technology: Concepts, methodologies, tools, and applications. Business Science Reference.
Profili, S., Sammarra, A., Innocenti, L., & Gabrielli, G. (2014). Performance appraisal at Telespazio: aligning strategic goals to people development. International Journal of Case Studies in Management, 12(1), 1-17.
Stone, R. J., Cox, A., & Gavin, M. (2020). Human resource management. John Wiley & Sons.
Read the Performance Appraisal at Telespazio: Aligning Strategic Goals to People Development case study located in Topic resources. Discuss the assessment of employees within the Telespazio organization.
In 1,000-1,250 words, explain how the organization uses the appraisal assessments to identify employee roles, the current appraisal systems, performance ratings, and Telespazio's practices for performing appraisal interviews. Decide what changes or strategies could be implemented to current performance appraisal practices. Consider a new performance appraisal tool that would benefit this highly matrixed, global company and an effective method for conducting a performance appraisal interview. Describe the benefits of using both the proposed appraisal tool and appraisal interview during the performance evaluation process. Suggest a minimum of two recommendations to Telespazio leadership which would meet the performance appraisal expectations of fair and realistic criterion, and professional development and motivation of the employees.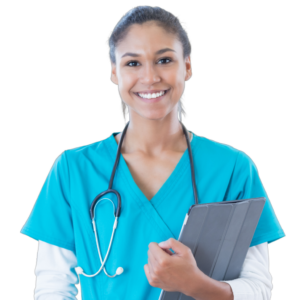 Struggling to meet your deadline ?
Performance Appraisal at Telespazio Essay
done on time by medical experts. Don't wait – ORDER NOW!